DUBAI, UAE- In a groundbreaking move, Flag carrier Emirates (EK) is set to soar into the cinematic stratosphere with a special collection of 100 films, honoring the 100-year journey of Warner Bros Studios.
A tribute to a century marked by some of the world's most cherished cinematic creations, this special collection is poised to grace the screens of Emirates flights starting from September 1, 2023.
Emirates Tribute to Warner Bros
Setting a precedent in aviation entertainment, Emirates becomes the pioneer airline to extend Warner Bros.' centennial jubilation to the skies, presenting an exclusive repertoire of cinematic treasures through its renowned inflight entertainment system, ice.
Seamlessly blending into an expansive selection of options – a staggering 6,500 on-demand channels, a treasure trove of 45 Academy Award® winners, over 2,000 diverse movies, 650 television shows, and a rich cache of 4,000 hours encompassing music, podcasts, and audiobooks in 40 languages – the freshly unveiled Warner Bros. 100-film anthology is set to feature iconic productions spanning eras.
Passengers will embark on an unparalleled cinematic journey at 35,000 feet, spanning from timeless masterpieces like "Casablanca" and "The Wizard of Oz" to contemporary blockbusters such as "Dune" and "Elvis."
The pinnacle of this cinematic expedition will be the inclusion of four Max Original documentary specials, delving into the legacy of the esteemed movie studio.
An in-depth exploration of Warner Bros.' enduring impact on the realms of art, commerce, and culture, "100 YEARS OF WARNER BROS." unveils the extraordinary tale of the legendary studio on its remarkable centenary.
Enriched with insights and firsthand narratives from luminary directors, actors, executives, journalists, and historians, these four specials chart the remarkable odyssey of Warner Bros.
– from its underdog inception in the early 1920s by four siblings from an immigrant family, navigating decades of audacious creative ventures and game-changing storytelling, to the transformative mergers of the 2000s that metamorphosed the company into a global entertainment juggernaut.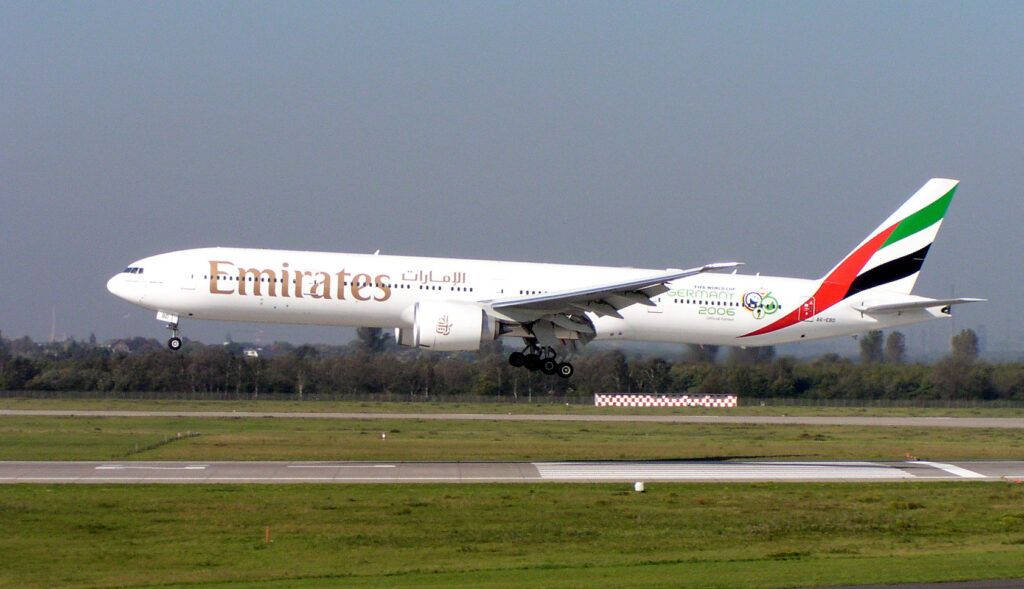 Celebrating 100 Years
Narrated by the inimitable Morgan Freeman and interwoven with snippets from cinematic classics and hit television series, "100 YEARS OF WARNER BROS." unveils an engrossing behind-the-scenes portrayal of the indelible narratives that have resonated with audiences worldwide across generations.
The documentaries boast engaging interviews with over 60 legendary filmmakers, actors, and executives, featuring luminaries such as Martin Scorsese, Oprah Winfrey, Clint Eastwood, Tim Burton, George Clooney, Ellen DeGeneres, Daniel Radcliffe, Keanu Reeves, Oliver Stone, and Robert De Niro.
As Emirates Airlines takes flight with this cinematic marvel, passengers can anticipate an enchanting convergence of aviation and entertainment, commemorating both a century of storytelling excellence and a new era of inflight passenger experiences.
Using the skies as its canvas and drawing inspiration from Warner Bros.' illustrious history, this extraordinary collaboration is poised to reshape our cinematic experience above the clouds.
Stay tuned with us. Further, follow us on social media for the latest updates.
Also Read: US Airlines, Including American, United, Delta, and Southwest, want you to Dress Properly – Aviation A2Z
Join us on Telegram Group for the Latest Aviation Updates. Subsequently, follow us on Google News.