KUWAIT CITY- Flag carrier Kuwait Airways (KU) intends to lease eight Airbus A321neo aircraft over the next decade, as stated by Chairman Ali Aldokhan on Sunday.
The government-owned airline is currently assessing proposals from leasing firms. The lease agreements for these aircraft, all of which are Airbus 321 neo models, are anticipated to span between eight and ten years.
Aldokhan conveyed this information during a press conference, reports Reuters.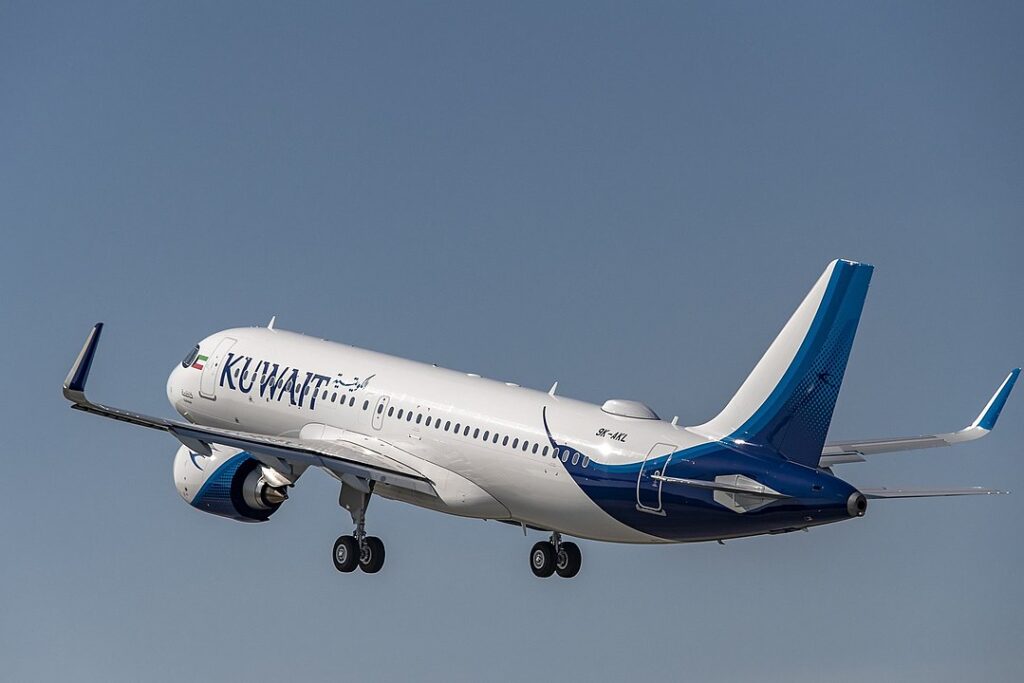 Kuwait Airways A321neo
This plan to secure eight leased planes is a supplementary initiative alongside Kuwait Airways' substantial agreement with Airbus in 2022, which involves the purchase of 31 aircraft. Out of this total, the airline has already taken delivery of 18 planes.
While the COVID-19 pandemic inflicted substantial damage on airlines worldwide, numerous Gulf carriers have experienced a rapid resurgence in demand.
These airlines also play a pivotal role in their respective government's efforts to expand their economies beyond sectors like tourism.
Aldokhan stated that the cost of jet fuel for Kuwait Airways has surged by 38% in comparison to the same period in the previous year, starting from the onset of 2023.
CEO Maen Razouqi, during the same press conference, revealed that Kuwait Airways is currently engaged in discussions with Kuwait Petroleum Corporation regarding the implementation of a discount mechanism. This mechanism aims to alleviate the airline's jet fuel expenses.
Quality Airline Services
Kuwait Airways' Chief Operations Officer, Captain Eisa Al-Haddad, presented recognition to the Passenger Handling for Other Airline Services Section within the Ground Handling department.
This honor was conferred due to Kuwait Station's achievement of securing the top rank for the month of May 2023, as acknowledged by Air India.
The ceremony took place in the presence of the Director of Ground Handling, Mr. Abdullah Al-Huwailah, and the Assistant Director of Ground Handling, Mr. Mazyad Al-Mutairi.
During the event, Captain Eisa Al-Haddad, the Chief Operations Officer of Kuwait Airways, commented,
"Kuwait Airways consistently aims to lead the way by delivering exceptional ground services at Kuwait International Airport. Our commitment aligns with the latest technical standards and international guidelines within the commercial aviation sector, catering to both airlines and our esteemed passengers."
Al-Haddad further remarked,
"Today, we take the opportunity to honor our outstanding employees who have played a significant role in providing support across more than 80 international and domestic stations, culminating in achieving the top position. We take pride in these accomplishments while remaining dedicated to maintaining the highest work quality standards and assisting in serving our national carrier, Kuwait Airways."
Stay tuned with us. Further, follow us on social media for the latest updates.
Also Read: US Airlines, Including American, United, Delta, and Southwest, want you to Dress Properly – Aviation A2Z
Join us on Telegram Group for the Latest Aviation Updates. Subsequently, follow us on Google News.