JEDDAH- SAUDIA, the official flag carrier of Saudi Arabia, revealed its plans to enhance its fleet by incorporating a new aircraft type, Airbus A321neo, with the captivating slogan "A neo-way of flying."
This aligns with SAUDIA's ambitious expansion strategy, as the airline aims to introduce 20 more Airbus A321neo aircraft to its fleet by the year 2026.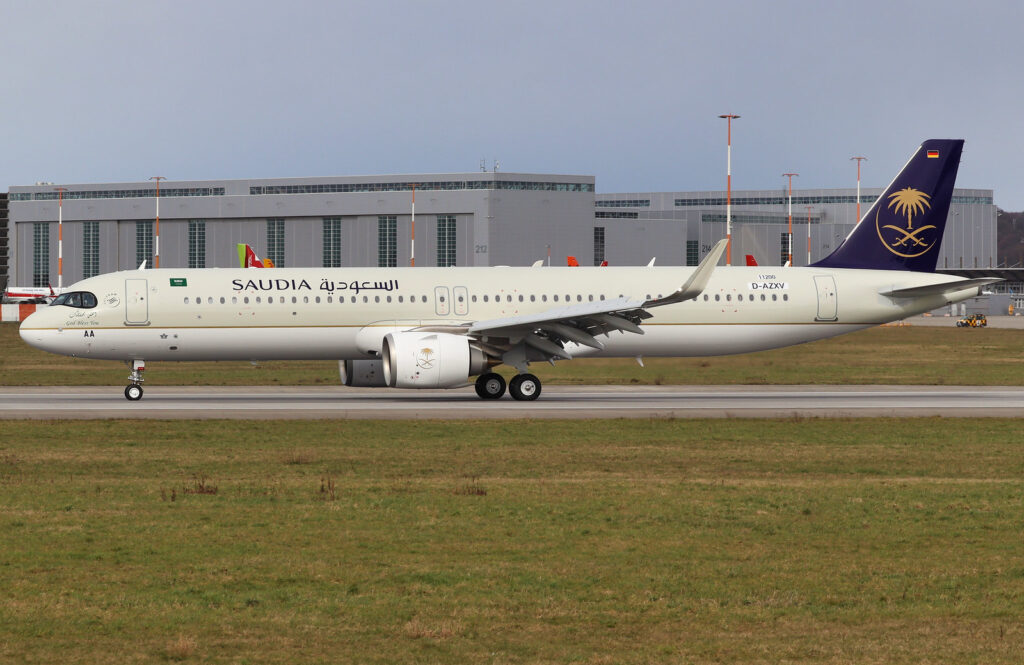 Saudia Second New A321neo
The A321neo is a narrow-body airliner belonging to the A320 family. It is renowned as the world's most popular single-aisle aircraft family.
Further, it is preferred by airlines globally due to its exceptional performance and enhanced comfort. This aircraft can accommodate approximately 180 to 220 passengers in a typical two-class interior setup.
Captain Ibrahim Koshy, CEO of SAUDIA, expressed his enthusiasm for the airline's fleet expansion with the addition of Airbus A321neo aircraft.
He emphasized that the airline's top priority is to deliver the best possible guest experience and connect the world to Saudi Arabia. Further, to achieve this, SAUDIA will continue to invest in state-of-the-art aircraft from leading manufacturers, reaffirming its commitment to its promise.
Koshy also commended Airbus for their relentless efforts to enhance aircraft performance. This aligns perfectly with SAUDIA's ambition to provide exceptional guest experiences while contributing to a more sustainable aviation industry.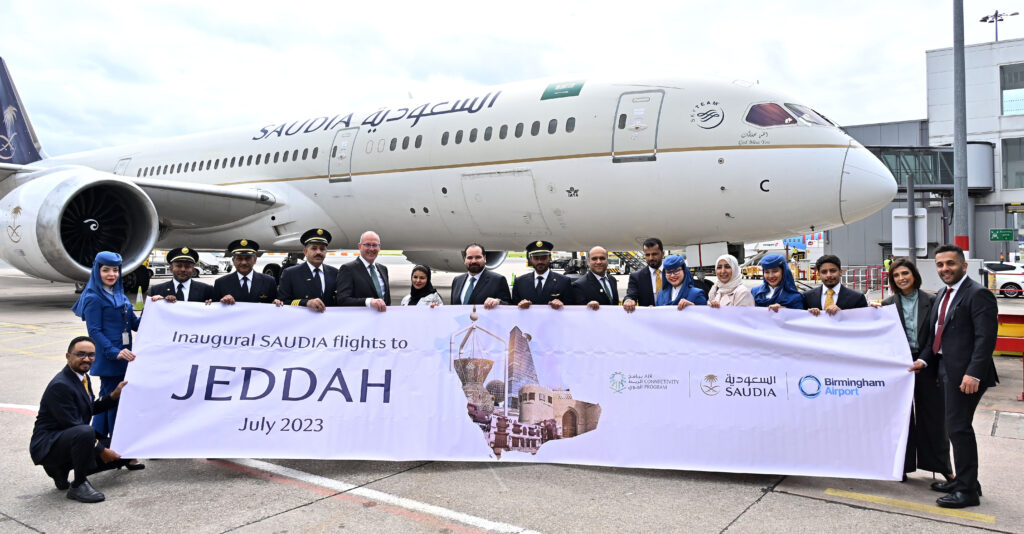 Saudi Arabia Aims to Become A Key Tourist Market
Saudi Arabia has successfully concluded its annual Hajj season, a significant event combined with year-round Umrah pilgrimages. It contributed an estimated $12 billion to the kingdom's economy, reports Al Jazeera.
Historically, religious pilgrimages and work-related visits have been the primary reasons for travel to Saudi Arabia. However, obtaining visas for such trips has often been challenging, and the country has not been widely recognized as a tourist destination.
Instead, Saudi Arabia has been known for its conservative culture and has faced criticism regarding human rights issues.
Nevertheless, in a post-pandemic world, as travel begins to resume, the kingdom is proactively working to boost its revenue from tourism while also focusing on the transportation of people and goods.
The goal is to diversify income sources and establish Saudi Arabia as a more appealing destination for travelers worldwide.
In pursuit of these goals, Saudi Arabia actively presents a more relaxed image to the world. The country is now promoting its diverse tourist destinations and streamlining entry requirements to attract more visitors.
Additionally, Saudi Arabia has ambitious plans to replace the bustling King Khalid Airport in the capital city of Riyadh with the expansive King Salman International Airport.
Subsequently, this move aims to enhance the country's infrastructure. Further, accommodate the increasing number of travelers expected in the future.
These advancements form an integral part of Vision 2030. The Crown Prince Mohammed bin Salman's (MBS) flagship initiative aimed at reducing Saudi Arabia's dependence on oil revenues. Further fostering economic diversification.
Stay tuned with us. Further, follow us on social media for the latest updates.
Also Read: US Airlines, Including American, United, Delta, and Southwest, want you to Dress Properly – Aviation A2Z
Join us on Telegram Group for the Latest Aviation Updates. Subsequently, follow us on Google News.