MEMPHIS- On August 16, Fort Worth-based carrier American Airlines (AA) flight from Memphis (MEM) to Phoenix (PHX) witnessed the in-flight engine shutdown.
The flight operated by 23 years old Airbus A319 registered as N821AW was forced to make an emergency landing back at Memphis.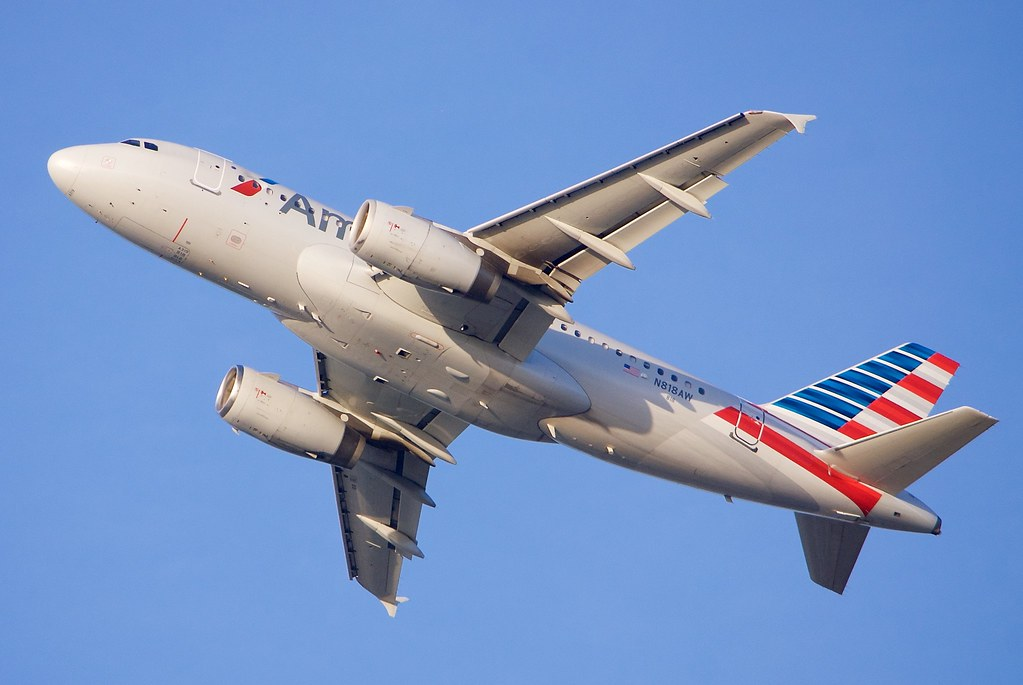 American Airlines In-Flight Engine Shutdown
The Aviation Herald reported the incident and stated,
An Airbus A319-100 belonging to American Airlines, registered as N821AW, was in the midst of operating flight AA1182 from Memphis, Tennessee to Phoenix, Arizona (USA).

During its ascent through flight level 330 (FL330) after taking off from Memphis, the flight crew received an indication of a stall in the right-hand engine (V2524). As a precautionary measure, they promptly shut down the affected engine.

In response to this situation, the aircraft executed a safe return to Memphis, where it landed on runway 36C approximately 50 minutes after departure. Emergency services were on standby to assess the aircraft, and subsequently, the aircraft was guided to the gate.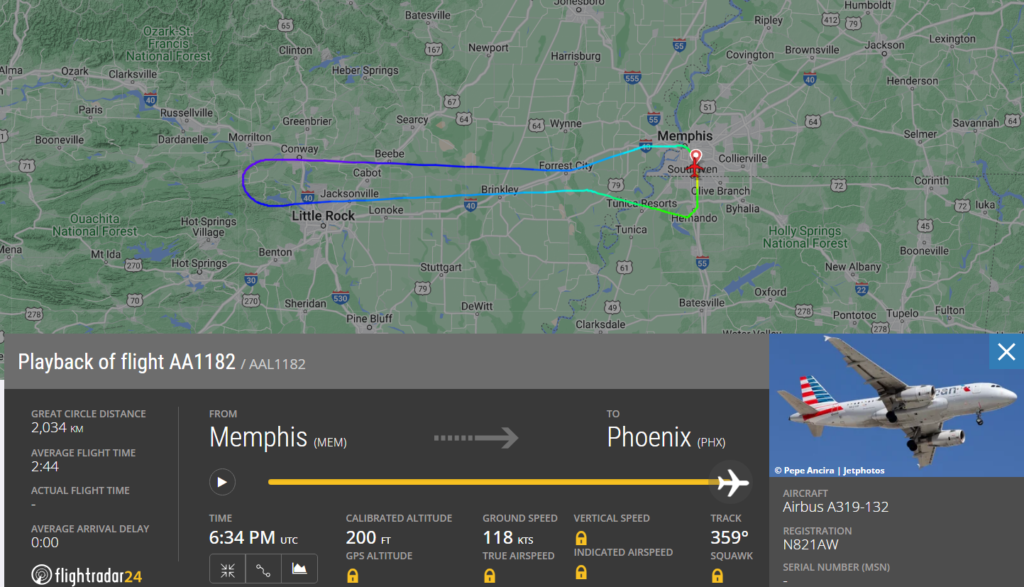 Now let us establish the flight timeline with the help of FlightRadar24 data.
American Airlines flight AA1182 took off from Memphis International Airport (MEM) at around 5:40 PM UTC. After being airborne for almost 20 minutes, it decided to make a U-turn amid engine shutdown.
Without burning extra fuel needed to reach Phoenix Sky Harbor International Airport (PHX), the flight crew landed safely at MEM at around 6:35 PM UTC.
The aircraft is still grounded at Memphis nearly 3 days after the incident.
Similar IFSD Incident
Tata-owned Air India (AI) flight from CSMIA Mumbai (BOM) to London Heathrow (LHR) made a U-turn after experiencing a left engine failure.
According to FlightRadar24 (FR24) data, the flight made a U-Turn immediately after takeoff and landed safely.
Immediately after takeoff, at around 2:45 PM, the pilot witnessed the issue with the left engine. The flight crew contacted Mumbai ATC, and it turned back towards BOM.
The flight crew landed heavily at BOM at 3:30 PM IST without burning extra fuel. The aircraft remained airborne for 53 minutes. All passengers and flight crew are safe.
The aircraft involved in the incident is Boeing 787-8, registered as VT-ANW. Further, the aircraft is 6.8 years old; Boeing delivered it to AI in 2016.
Stay tuned with us. Further, follow us on social media for the latest updates.
Also Read: US Airlines, Including American, United, Delta, and Southwest, want you to Dress Properly – Aviation A2Z
Join us on Telegram Group for the Latest Aviation Updates. Subsequently, follow us on Google News.