ANCHORAGE- The newest US carrier, Northern Pacific Airways (7H), plans to expand its flight operations to the new U.S. Destinations.
Northern Pacific Airways is an ambitious venture created by regional airline Ravn Alaska. On September 30, 2021, the carrier acquired its first jet, the Boeing 757-200, signaling its commitment to providing exceptional service and seamless travel experiences to passengers across the region.
Northern Pacific New Destinations
Northern Pacific Airways is poised to enhance its network by incorporating a series of exciting new destinations. These additions are set to connect passengers to key regions across the United States.
The airline is gearing up to introduce fresh travel opportunities to its passengers. According to Ishrion Aviation, the upcoming destinations encompass:
These new travel options reflect the airline's dedication to broadening its reach and offering greater convenience for travelers.
Furthermore, Northern Pacific Airways is actively recruiting Boeing 757 Captains to support its operations in these destinations
This recruitment drive is centered around the aforementioned destinations, emphasizing the airline's commitment to ensuring seamless travel experiences.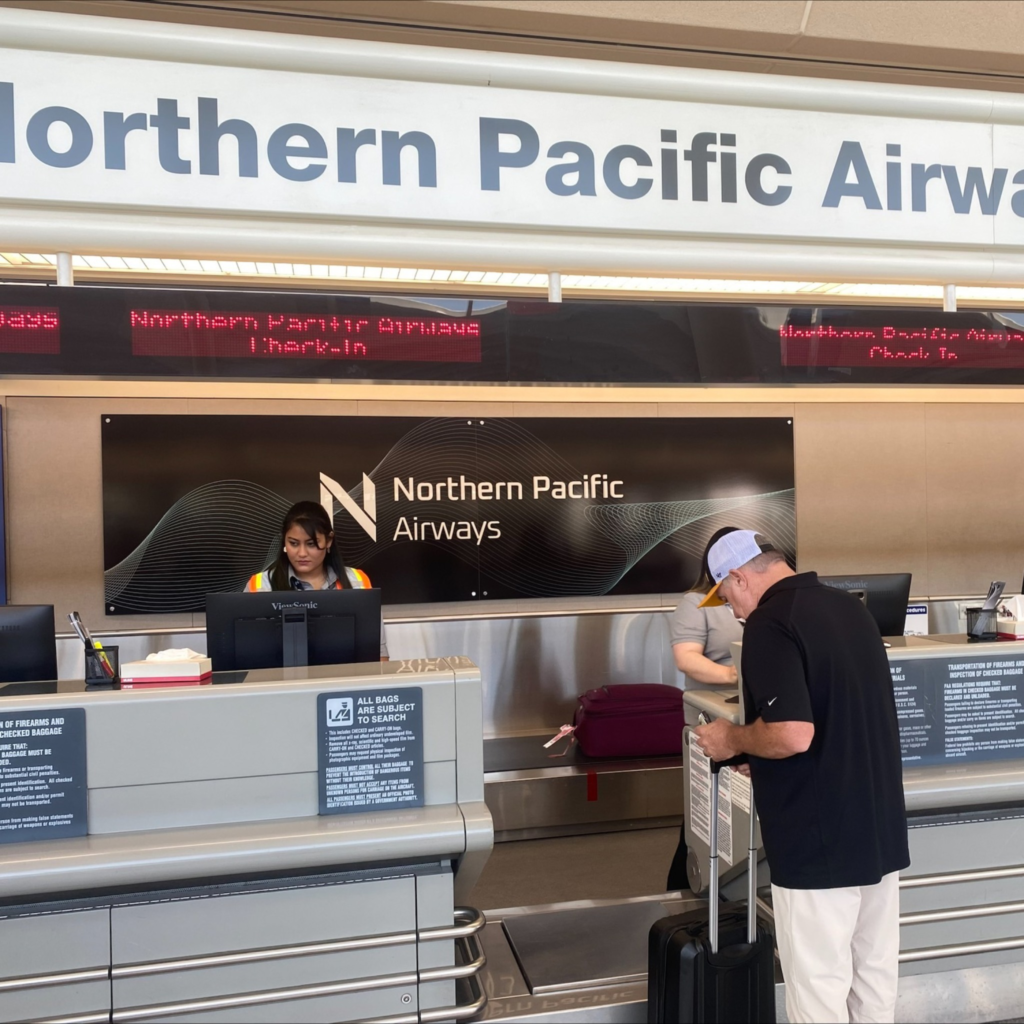 Maiden Flight
On July 14, 2023, Northern Pacific Airways (7H), the highly anticipated new airline, successfully launched its inaugural flight from Ontario International Airport (ONT) to Las Vegas (LAS).
After overcoming regulatory hurdles and delays, the carrier commenced its commercial services this afternoon. Subsequently, marking a significant milestone in the company's 719-day journey to take flight.
Rob McKinney, the CEO of FLOAT Alaska LLC, the parent company of Northern Pacific Airways, shared that launching the airline has been a long-term endeavor.
McKinney and his team navigated the complex landscape of regulatory approvals. Subsequently, culminated in a pivotal moment when the Federal Aviation Administration granted Northern Pacific its Operations Specifications on July 8.
Just days later, the inaugural flight took to the skies, showcasing the realization of their vision.
Northern Pacific's first flight departed from Ontario International Airport in Southern California. Subsequently, it landed at Harry Reid International Airport in Las Vegas.
This route choice may seem unconventional for a startup airline; however, it reflects Northern Pacific's strategy to initially target an underserved market between Ontario and Las Vegas.
While their ultimate objective is to connect passengers from the mainland United States to Asia via a stopover in Anchorage, Alaska, the airline recognized the potential in the Ontario-Las Vegas route.
Stay tuned with us. Further, follow us on social media for the latest updates.
Also Read: US Airlines, Including American, United, Delta, and Southwest, want you to Dress Properly – Aviation A2Z
Join us on Telegram Group for the Latest Aviation Updates. Subsequently, follow us on Google News.