MELBOURNE- Today, the country's flagship airline, Qantas (QF), officially announced its endorsement of the Yes23 campaign in anticipation of the forthcoming referendum regarding an Indigenous Voice to Parliament.
Alongside this announcement, Qantas unveiled a distinctive livery on three of its aircraft within the Qantas Group fleet.
Qantas YES23 Livery
The special livery showcases the emblem of the Yes23 campaign and will adorn three specific aircraft: a Qantas Boeing 737, a QantasLink Dash 8 Turboprop, and a Jetstar (JQ) Airbus A320.
Alan Joyce, CEO of the Qantas Group, emphasized that the airline's backing of an Indigenous Voice to Parliament is aligned with its longstanding commitment to reconciliation. This stance also resonates with the broader principle of fostering equal opportunities and a just society.
"Qantas has a rich history of championing reconciliation efforts with First Nations communities. This history extends from featuring Aboriginal artwork in our inflight magazine in the 1960s to adorning our aircraft with such art since the 1990s. Our commitment to this cause is evident in various initiatives, including advocating for constitutional recognition in 2014, publicly endorsing the Uluru Statement of the Heart in 2019, and our ongoing dedication to First Nations employment and suppliers."

Alan Joyce, CEO of the Qantas Group
"We are endorsing the Yes23 campaign because we believe that a formal channel of communication with the government can contribute to bridging the disparities faced by First Nations people in critical areas such as healthcare, education, and employment.
"Much like our Flying Art livery aircraft that showcase First Nations culture to a global audience, these specially adorned planes will convey a message of support for a Yes vote as they traverse the nation.
"We are fully aware that a spectrum of viewpoints exists on this matter, including among our customers and employees. We hold immense respect for this diversity of opinion. I encourage everyone to gather more information, listen to the voices of First Nations individuals, and ultimately make their own informed choices."
$2 Million Investment in Regional Australia
Thirty-two community groups will receive a total of $2 million in grants from Qantas through its Regional Grants program, supporting not-for-profit projects in regional Australia.
Grant recipients, selected from a record 1600 applications, will receive flights, cash, and marketing support.
The Qantas Regional Grants program receives enthusiastic responses, with a significant number of applications from New South Wales.
Queensland, Victoria, and Northern Territory also secure five grant winners each, while Western Australia has four, and South Australia, Tasmania, and Australian Capital Territory have one each.
Federal Minister for Regional Development, Local Government, and Territories Kristy McBain applauds Qantas' investment in diverse priority projects across regional Australia, citing lasting benefits for these communities.
The judging panel, chaired by QantasLink's Chief Operating Officer, awarded grants based on application strength, involving two independent community panellists and two QantasLink pilots.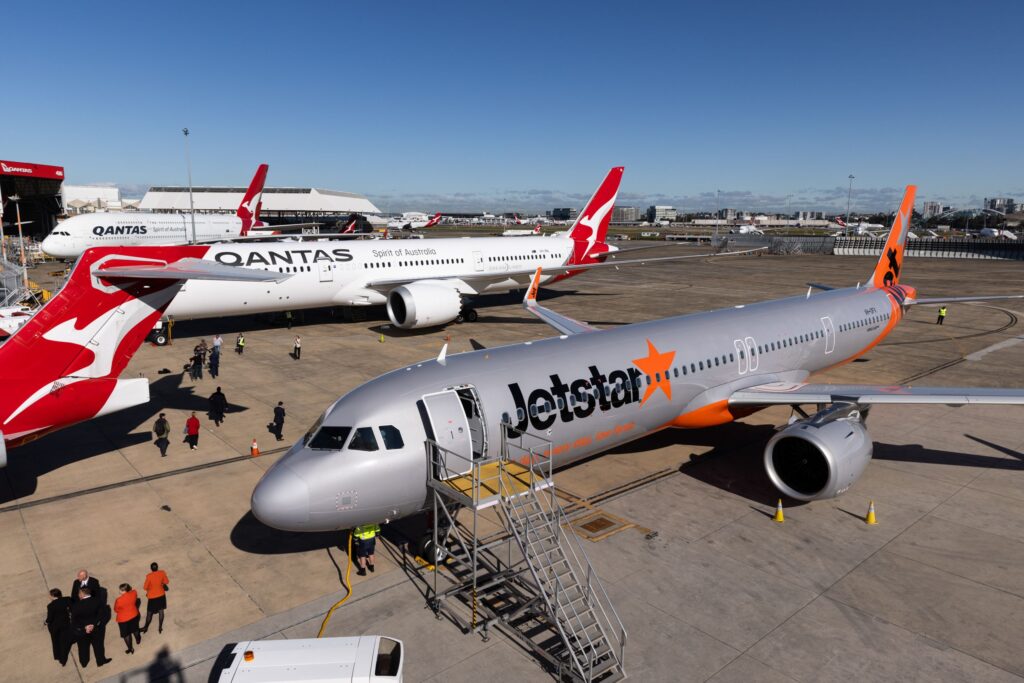 Bottom Line
Apart from incorporating the Yes livery onto three aircraft, the Qantas Group also supports the Yes23 campaign and the Uluru Dialogue teams by facilitating their travel.
This support enables them to connect with individuals residing in regional and remote parts of Australia as they prepare for the upcoming referendum.
Stay tuned with us. Further, follow us on social media for the latest updates.
Also Read: Indian Students Deported Back to Delhi from USA on Delta Flight – Aviation A2Z
Join us on Telegram Group for the Latest Aviation Updates. Subsequently, follow us on Google News.