DENVER- This week, Frontier Airlines (F9), known for ultra-low fares, has introduced an unprecedented deal. Travelers can now avail of the GoWild! All-You-Can-Fly Monthly Pass™ for the first month absolutely FREE*.
By paying only a $49 enrollment fee, travelers can access unlimited travel—no first-month fee. This exclusive, time-limited offer is accessible on FlyFrontier.com for the new GoWild! Monthly Pass registrations on a first-come, first-served basis.
Post the initial month, a $149 monthly fee is applicable, with the flexibility to cancel anytime. For a limited period, GoWild! Pass holders also receive discounts on carry-on bags and premium seating.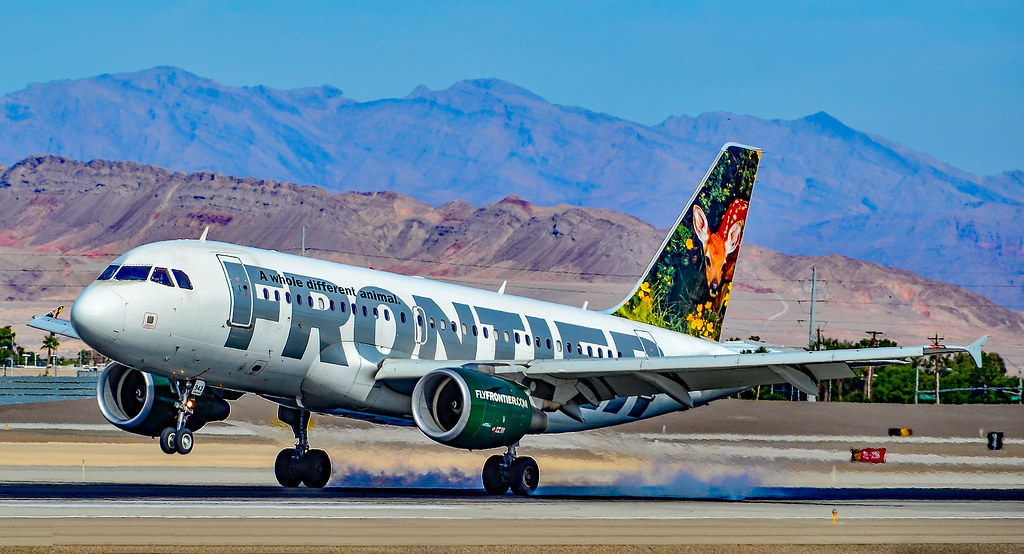 Frontier GoWild Monthly Pass
The GoWild! Pass allows pass holders to enjoy an unlimited number of flights within the validity period of the pass. This pass offers access to over 85 U.S. and international destinations.
Pass holders can make flight reservations a day before departure for domestic travel and up to 10 days before departure for international travel.
The airfare for each flight is just $0.01, along with applicable taxes, fees, and charges at the time of booking. Additional services like baggage, seats, and other extras are available for an extra cost.
Frontier is also introducing an early booking promotion for GoWild! Pass holders, allowing them to plan their adventure ahead of time for domestic travel, including Puerto Rico and the U.S. Virgin Islands, until October 4, 2023.
Most continental U.S. nonstop travel can be booked for as low as $29 one way when reserved seven days or more in advance, including taxes, fees, and a variable GoWild! Early Booking Charge.
Furthermore, the bookings can be made on FlyFrontier.com, where pass holders can choose the GoWild! Option during booking. It's important to note that seats are limited, blackout dates apply, and not all flights are eligible.
As an added bonus, in celebration of Frontier's 29th anniversary, current and new GoWild! Pass holders can include a premium Stretch seat assignment or a carry-on bag for only $29 each when making a new booking for GoWild! Pass travel until October 4, 2023.
Availability of Stretch seats is subject to availability and is priced per flight segment, while carry-on bags are priced per direction. These promotional prices are exclusive to initial bookings.
Executive Insights
"Since the introduction of the GoWild! All-You-Can-Fly Pass last year, Frontier Airlines is now presenting an array of remarkable perks and advantages to our esteemed pass holders. We cordially invite travelers to partake in one of the most exceptional travel deals available – the GoWild! Monthly Pass inaugural-month-free promotion. For a mere $49 enrollment fee, you can access an unrestricted number of flights!"

Daniel Shurz, Senior Vice President of Commercial at Frontier Airlines
Further, for those seeking to prolong their all-you-can-fly journey, the GoWild! Fall & Winter Pass is currently available for a limited time, granting travel access from September to February, all for the price of just $299."
How does it work?
Here's a breakdown of how the GoWild! Pass functions:
Purchase the GoWild! Pass.
Log in to your FRONTIER Miles℠ account.
Search and make bookings on flyfrontier.com.
Take your flights!
Repeat the process and reserve unlimited flights throughout your pass's validity.
More Details on Frontier GoWild Monthly Pass
Here's some essential information to be aware of regarding the GoWild Pass:
For domestic travel, flights can be booked and confirmed the day before departure; international travel can be booked 10 days before departure.
New feature: Plan ahead and book select flights early by searching and choosing GoWild! When available. Additional charges may apply with GoWild! Early Booking Charge.
Flight bookings must be made on flyfrontier.com.
Blackout periods may apply for flight bookings.
Flights booked with the pass do not include any add-on products like bags or seats.
The pass provides access to all domestic and international destinations served by Frontier.
Taxes, fees, and charges are applicable at the time of booking.
A fare of $0.01 will be charged for each booked segment.
Flight availability and seat availability are subject to availability; last seat availability is not guaranteed.
Traveling using the pass does not earn miles or status.
Pass holder's travel qualifies as activity, extending FRONTIER Miles expiration.
The GoWild! The pass is non-transferable, and only the pass holder can travel with its privileges.
The pass will automatically renew unless canceled. With the monthly pass, auto-renewal doesn't incur an additional enrollment fee, and there's a 30-day grace period for re-enrollment after cancellation.
The pass can be purchased by residents of the United States who are 18 years or older.
Stay tuned with us. Further, follow us on social media for the latest updates.
Also Read: US Airlines, Including American, United, Delta, and Southwest, want you to Dress Properly – Aviation A2Z
Join us on Telegram Group for the Latest Aviation Updates. Subsequently, follow us on Google News.