MELBOURNE- Australian flag carrier Qantas (QF) is expected to provide an update later this month regarding its fleet renewal strategy, which is likely to include the decision to order more Boeing 787 Dreamliner aircraft.
The decision to buy New 787 was previously excluded from their purchase options.
Qantas to Order More Boeing 787
To enhance its recovery in the aviation sector after the pandemic, the incoming CEO, Vanessa Hudson, has revealed plans to commence the replacement of its aging A330 aircraft in the latter part of the year.
In 2012, the present CEO, Alan Joyce, decided to cancel an order for 35 Dreamliner aircraft, initially valued at $8.5 billion. Additionally, the airline also canceled options to purchase an additional 50 aircraft.
The decision to cancel these agreements in 2012 might now have significant financial implications over a decade later.
This is due to the fact that both major commercial aircraft manufacturers, Airbus and Boeing, have indicated delays in their manufacturing processes caused by COVID-19, resulting in the delivery of new planes being pushed to the latter part of this decade.
Exploring Other Options
Certain experts in the aviation industry propose that Qantas could potentially consider placing an order for the larger Airbus A350 instead of the A330 neo (subject to availability).
This move could enhance compatibility on both domestic and international routes and streamline maintenance operations.
By the conclusion of 2021, Qantas opted for Airbus A320neo and A220 aircraft to modernize their aging narrow-body fleet, moving away from their previous Boeing counterparts.
Additionally, the airline unveiled a projected earnings deficit of around $1.1 billion during the initial half of the 2022 fiscal year.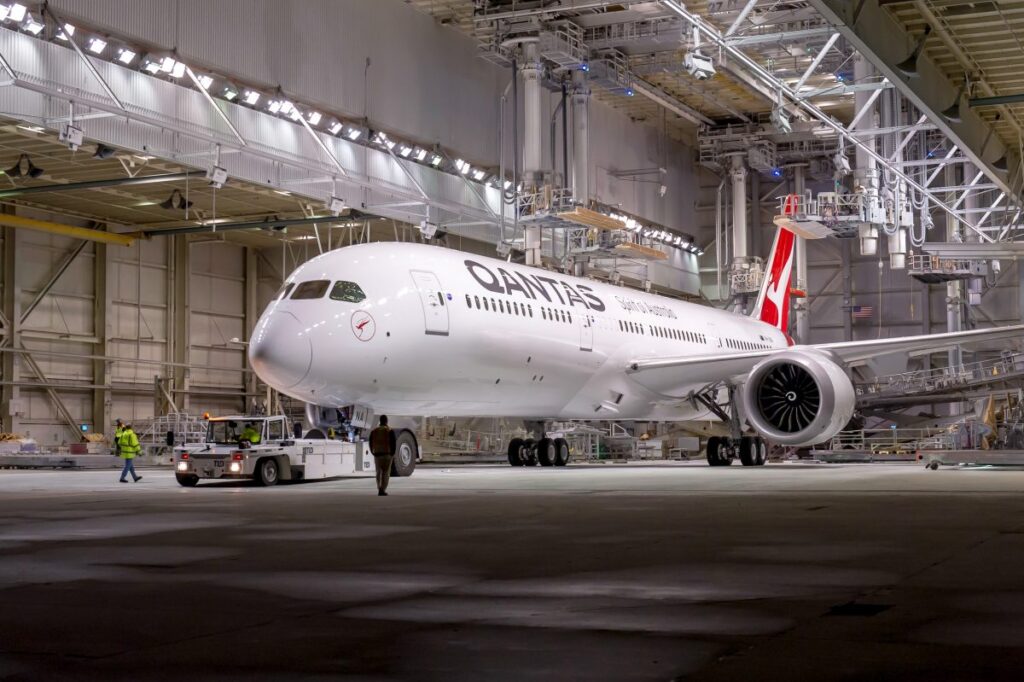 Qantas Increases Sydney New York Flight with Final 787
Qantas Group adds its eighth Boeing 787-9 Dreamliner, 'Snowy River,' to its fleet. The aircraft arrived in Melbourne after a 19-hour delivery flight from Seattle, increasing international capacity.
Furthermore, Qantas is steadily expanding its fleet, welcoming eight new aircraft and two returned A380s this year. Subsequently, the latest Dreamliner will operate QF9 from Melbourne to Perth and onwards to London, enhancing international connectivity.
QantasLink's first Airbus A220 aircraft is under construction in Canada, part of the Qantas Group's ambitious fleet renewal program. Up to 299 new aircraft will replace and expand the narrowbody fleet, with new aircraft joining the fleet approximately every three weeks.
Subsequently, Qantas invites Australians to participate in naming the new fleet around the theme 'native wildlife.' Over 4,000 submissions have already been received, and the public has two more weeks to submit names on qantas.com.
A shortlist will be unveiled for voting before the final names are revealed.
Qantas International & Freight CEO Cam Wallace stated, "Increasing aircraft means more flying, great news for customers and our staff. Welcoming a new aircraft is always exciting for Qantas teams. With many involved in preparing 'Snowy River' for its maiden London flight today."
Stay tuned with us. Further, follow us on social media for the latest updates.
Also Read: US Airlines, Including American, United, Delta, and Southwest, want you to Dress Properly – Aviation A2Z
Join us on Telegram Group for the Latest Aviation Updates. Subsequently, follow us on Google News.