DUBAI- Dubai Aerospace Enterprise (DAE) Ltd has officially stated today that one of its affiliated entities has entered into a binding agreement to secure the rights, assets, and commitments associated with a 64 Boeing 737 MAX aircraft portfolio.
This acquisition is being made from a wholly-owned subsidiary of China Aircraft Leasing Group Holdings Limited ("CALC"). The portfolio encompasses a variety of variants, including 737-8, 737-9, and 737-10.
The delivery of these aircraft is set to take place within the timeframe of 2023 to 2026. However, the specific details of the transaction's terms were not disclosed.
DAE Orders 64 Boeing 737 MAX
The 737 MAX aircraft family brings forth elevated efficiency, heightened environmental performance, and enhanced passenger comfort to the single-aisle aviation sector.
Propelled by CFM International LEAP-1B engines and cutting-edge technology winglets, the 737 MAX substantially curtails fuel consumption and emissions by approximately 20% when compared to its predecessor aircraft.
Among the MAX family, the 737-10 stands out as the largest variant, accommodating as many as 230 passengers in a single-class layout, with a range of up to 3,300 miles. This fuel-efficient jet has the capability to cover a remarkable 99% of single-aisle routes.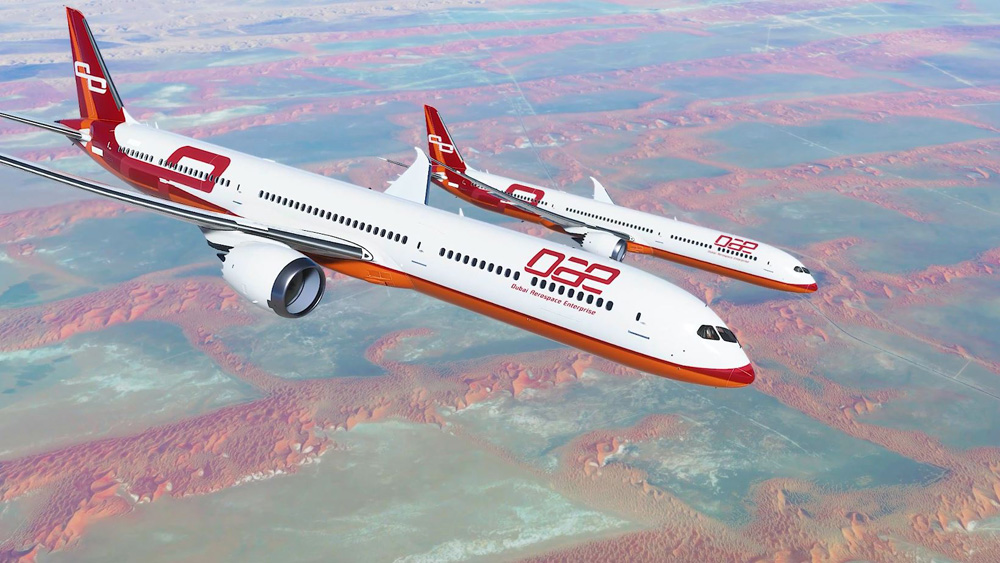 CEO Insights
Firoz Tarapore, CEO of DAE, expressed his satisfaction with the successful conclusion of the deal, stating, "We are pleased to finalize this transaction with CALC, securing a distinctive portfolio of modern, fuel-efficient single-aisle aircraft."
In terms of our overall fleet composition, this acquisition will significantly bolster the proportion of modern, fuel-efficient planes, increasing it from 50% to approximately 66% on a pro forma basis.
This strategic move adds a level of certainty to our growth trajectory. Factoring in the pro forma impact, our combined fleet of owned, managed, committed, and mandated-to-manage aircraft is expected to rise to around 550 units, with an estimated total value of approximately US$20 billion.
Additionally, this transaction will further deepen our already strong ties with Boeing and CFM International. Since our inception, and inclusive of this deal, DAE has acquired or committed to acquiring approximately 500 Boeing aircraft. We are excited about the potential for continued growth in this partnership in the years ahead.
Around 20% of the acquired portfolio is currently leased to airline clients who are also established partners of DAE. We anticipate expanding our collaboration with them.
DAE will directly place the remaining assets from the acquired portfolio over the upcoming quarters.
The completion of the transaction is anticipated in the third quarter of 2023, and it is foreseen to have no repercussions on the company's capital adequacy, liquidity, and funding ratios.
DAE received guidance from Milbank LLP and KPMG Ireland during the process.
Stay tuned with us. Further, follow us on social media for the latest updates.
Also Read: Indian Students Deported Back to Delhi from USA on Delta Flight – Aviation A2Z
Join us on Telegram Group for the Latest Aviation Updates. Subsequently, follow us on Google News.