ISTANBUL- Turkish Airlines (TK) has once again delayed making a decision about its extensive order for 600 new airplanes due to escalating problems related to engine production and quality concerns associated with certain recent models developed by Airbus and Boeing.
This potential deal, previously mentioned by Turkish Chairman Ahmet Bolat, is set to encompass approximately 400 narrowbody aircraft from the Airbus A320neo and Boeing 737 MAX families, in addition to around 200 widebody aircraft spanning the Airbus A350, Boeing 787, and 777-9 models.
Turkish Airlines Order Delays
With a total of 600 aircraft, this order could potentially become the largest single airplane order ever recorded, surpassing substantial recent agreements made by Air India (AI) and IndiGo (6E).
"We are currently in the process of deliberating the aircraft type for our order, and simultaneously, we are in the advanced stages of evaluating the engine options and maintenance contracts that will complement our decision."

Mehmet Fatih Korkmaz, Turkish Airlines' Head of Investor Relations, during an earnings call on Thursday
He further explained, "This is the primary reason why we have refrained from announcing any definitive choice at this time."
Towards the end of July, RTX, the parent company of Pratt & Whitney, initiated a recall of approximately 1,200 geared turbofan engines utilized in the A320neo family of planes.
The recall was prompted by an unusual issue involving powdered metal, potentially leading to accelerated wear in certain components. Among the recalled engines, around 200 will undergo inspections by September, with the rest to be examined within a year.
The A320neo aircraft series can be equipped with either Pratt & Whitney's geared turbofans or CFM International's LEAP-1A engines. For the 737 Max, the only available engine is the CFM LEAP-1B, reports Airline Weekly.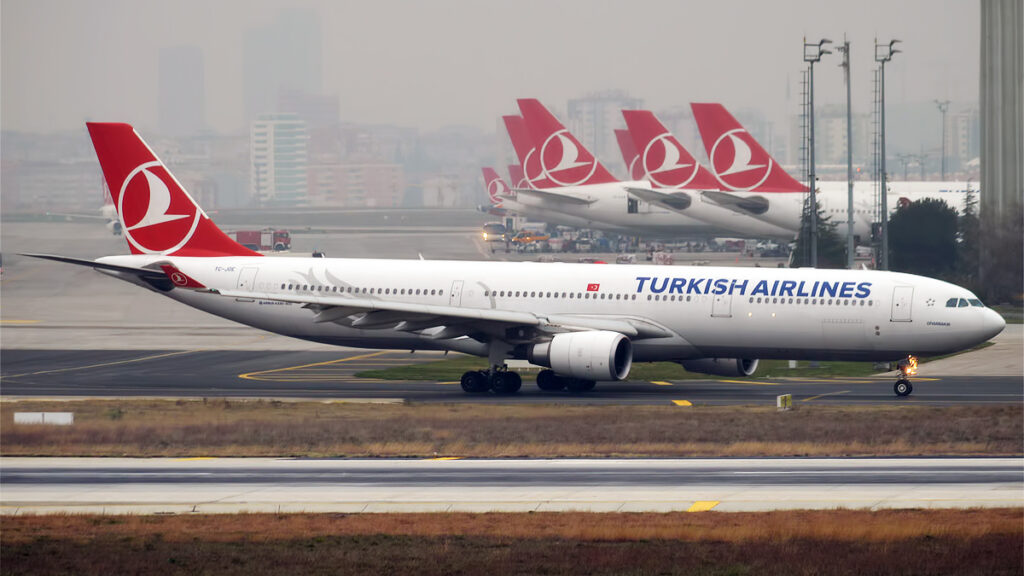 New Destinations
In the ongoing year, Turkish Airlines has already introduced new flight routes to Palermo, Krakow, and Lusaka, as pointed out by Bolat.
He further mentioned that the airline is focusing on adding 10 specific countries to its scope to entice a higher number of tourists to visit Türkiye, thereby boosting the nation's tourism revenue.
Bolat emphasized, "Our aspiration is to attract a combined total of 10 million tourists from Japan, Singapore, China, Indonesia, Malaysia, South Korea, Australia, Mexico, Canada, and the U.S. within the upcoming three years."
The anticipated outcome of this effort is the potential generation of around $30 billion in revenue by attracting tourists from these designated locations, as highlighted by Bolat.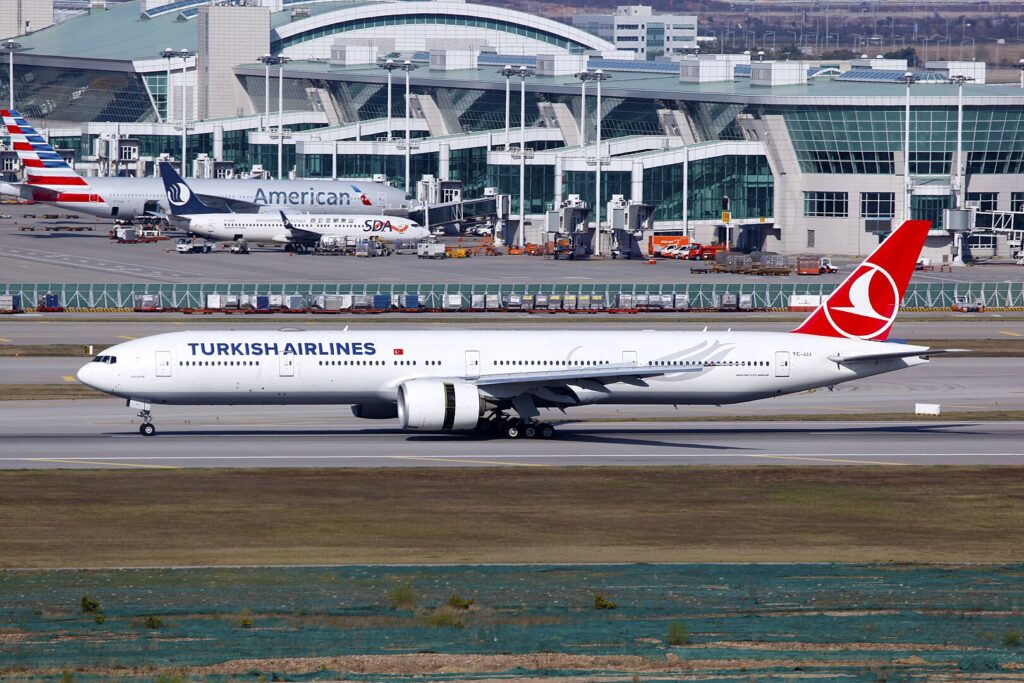 Strong Growth
As of June, Turkish Airlines has secured the eighth spot globally and was the second-largest airline in Europe. Further claiming a market share of 2.6 percent, according to the airline's executive.
Operating with a fleet comprising 425 aircraft, the airline serves 344 destinations across 128 countries.
Bolat highlighted, "In the past decade, our presence in the global cargo market has surged more than threefold, currently standing at 5.4 percent."
Over the last year, Turkish Airlines' shares have surged by over 200 percent, positioning it among the top ten airline companies. The national carrier has ascended 17 ranks to secure the eighth position worldwide in terms of market capitalization.
Reaching a market capitalization of $13.6 billion, Turkish Airlines is witnessing a growing interest in its shares, as underscored by Bolat.
Stay tuned with us. Further, follow us on social media for the latest updates.
Also Read: Indian Students Deported Back to Delhi from USA on Delta Flight – Aviation A2Z
Join us on Telegram Group for the Latest Aviation Updates. Subsequently, follow us on Google News.