UNITED KINGDOM- Ryanair (FR) has rejected the unfounded allegations presented by the "Online Travel UK" association concerning Ryanair's enhanced security protocols for passengers with bookings made through OTA bots.
Ryanair clarified that this policy has been carefully devised to establish direct communication channels with passengers, bypassing any intermediary OTA bots.
This approach ensures legal compliance and enables passengers to rectify their contact information, allowing Ryanair to effectively address any potential customer requirements related to flight modifications, refunds, and more.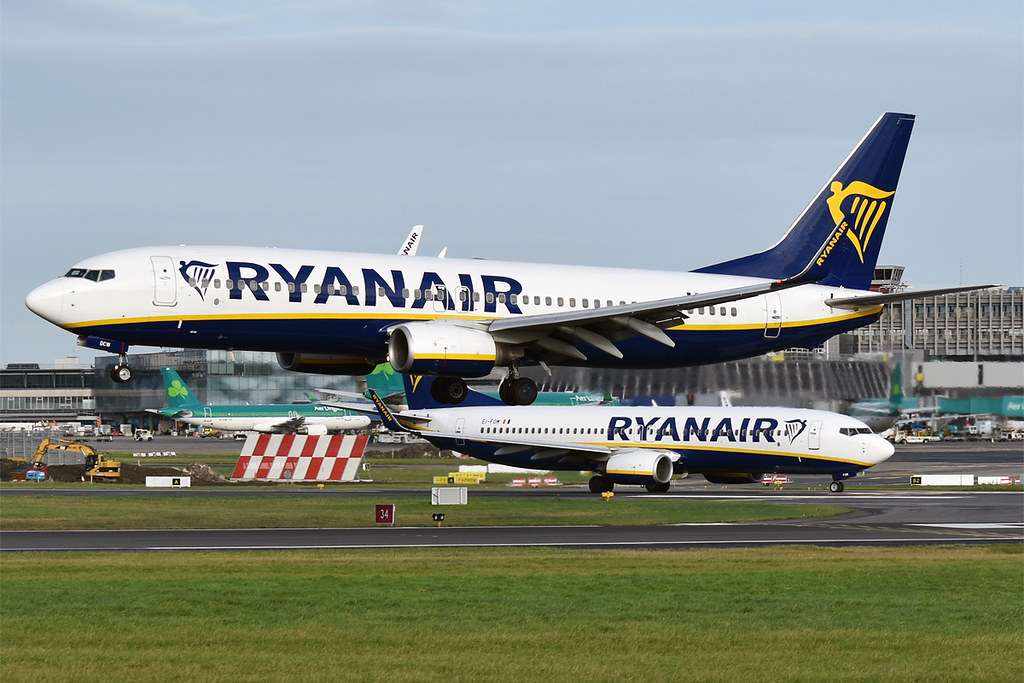 Ryanair Denies Invasive Facial Recognition Claims
These misleading OTAs exploit unsuspecting consumers, deceiving them or charging excessive amounts. This group illicitly extracts data from Ryanair's website, an act tantamount to "internet piracy."
They then exploit this unlawfully obtained data to deceive consumers and sell flights at inflated prices. Certain members of the "Pirates of the European" association are knowingly inflating charges for Ryanair fares and related services like baggage check-in, seat selection, and flight changes.
They employ fake one-time-use credit cards to mask the actual costs of Ryanair flights, use fake one-time-use email addresses to obstruct direct communication between Ryanair and consumers, and sometimes provide fictitious customer addresses, thereby displaying the behaviors of these "internet pirates."
Ryanair has consistently urged the Competition and Markets Authority and the Civil Aviation Authority to intervene against the activities of these "internet pirates," aiming to halt their interference in the communication between airlines and passengers, as well as their practice of overcharging and deceiving consumers.
While Ryanair maintains its commitment to providing authorized access to its airfares and inventory for comparison purposes on platforms like Google Flights, certain "Online Travel UK" members have refrained from obtaining this license.
Their refusal is because adhering to a Ryanair license would hinder their ability to excessively inflate charges for Ryanair's airfares and additional services when catering to their customers.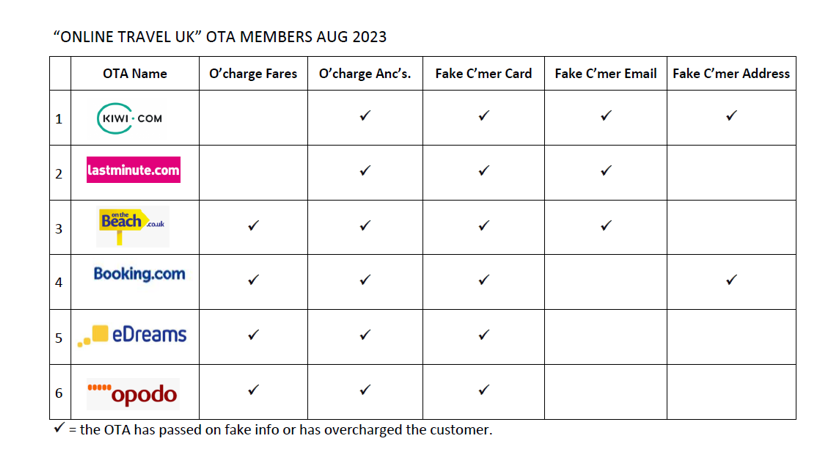 Internet Pirates
The actions of these "internet pirates," who rank among the world's largest travel companies, entail them profiting at the expense of unsuspecting consumers.
Beyond paying inflated prices for airfares or ancillary services, many customers are also deprived of essential airline notifications linked to their bookings.
These notifications encompass crucial safety, security, and public health instructions, updates regarding disruptions, and more. As a result, customers are left vulnerable during flight disruptions, leading to significant inconveniences.
Due to the fact that numerous OTAs withhold customers' accurate contact information from Ryanair, the airline's ability to communicate is hindered.
This prevents SMS and email communications from reaching customers through these "internet pirates." Additionally, when customers are eligible for compensation or refunds, Ryanair often encounters obstacles in directly delivering these payments, as OTAs withhold genuine payment details from the airline.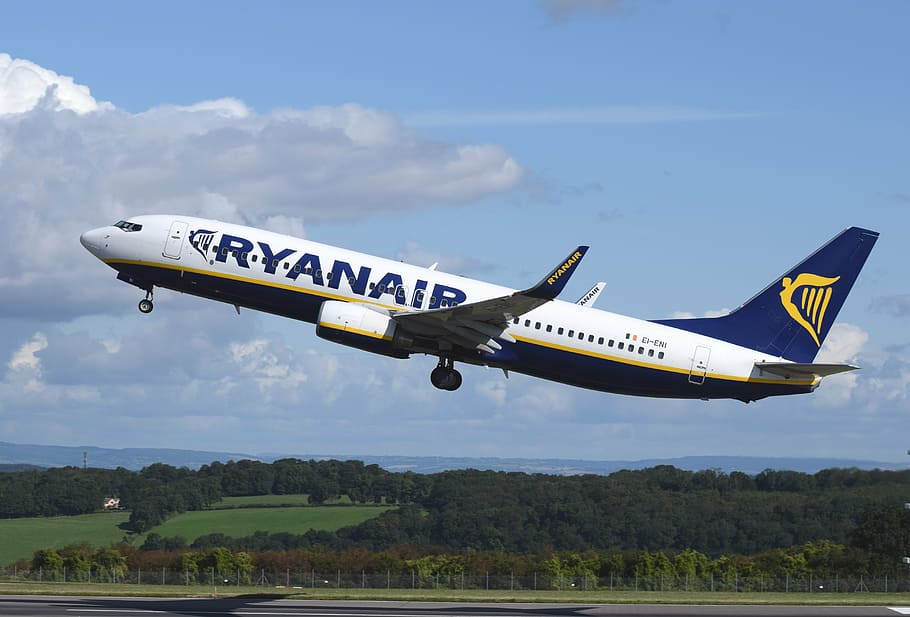 CEO Insights
Ryanair's Michael O'Leary commented:
"The direct communication of crucial safety, security, and flight update information to our customers is of utmost importance. Ensuring that they consistently access the most competitive airfares and cost-effective ancillary services during every booking is essential. Unfortunately, certain OTAs engage in unauthorized data scraping, a form of internet piracy, unlawfully acquiring our data without permission. Consequently, they mislead unsuspecting customers into making reservations on their platforms. This often results in customers being either overcharged for our airfares or ancillary services. These internet pirates' operational models can only be sustained if they manage to levy excessive charges on consumers for services that are available at lower rates on Ryanair's official website."
"Numerous online platforms hold valid licenses to access Ryanair's inventory for the purpose of price comparison, Google Flights being a prominent example. However, when unauthorized data scraping is carried out by internet pirates like these OTAs, who misuse this unlawfully obtained data to overcharge customers or withhold accurate contact and payment details from Ryanair, it becomes necessary for UK consumer protection laws to be equally applicable. Consumers are protected from ticket touts at concerts and sports events and should also be safeguarded against such practices. Ryanair will continue to advocate for price comparison platforms and will work towards eradicating the practice of airline ticket touting. This ensures that every customer booking a flight or ancillary services with Ryanair can be confident that they are securing the most competitive prices available at the time of booking."
"We find it surprising that the UK Consumer Agencies and the UK Government have not taken any action against this rampant internet piracy and the subsequent overcharging of unsuspecting consumers. We urge the CMA, Martin Lewis, and other consumer advocates to expose this internet piracy and the activities of the "Online Travel UK" association. Their unauthorized data scraping and deceptive practices towards consumers undoubtedly warrant a renaming to "Pirates of the European."
Stay tuned with us. Further, follow us on social media for the latest updates.
Also Read: Indian Students Deported Back to Delhi from USA on Delta Flight – Aviation A2Z
Join us on Telegram Group for the Latest Aviation Updates. Subsequently, follow us on Google News.