NEW YORK- On a delayed flight from Delhi (DEL) to Newark (EWR), a United Airlines (UA) flight attendant took issue with business class parents whose special-needs three-year-old child woke up nine hours into the journey.
The flight attendant criticized the passengers for what was perceived as inadequate parenting, as the child was hungry due to United not providing a child meal.
This situation forced the mother to improvise for food and simultaneously attend to her child's needs, flags Gary Leff in Viewfromthewing.
United Flight Attendant Troubles Parents
The child's crying subsided once his mother managed to soothe him and feed him. After eating, he became content and played with his toys. Further, he even expressed joy when discovering shows he enjoys on the in-flight entertainment system.
However, the situation took a turn when a flight attendant appeared and began to scold the mother in a rude manner.
The flight attendant, claiming to be a mother herself, asserted her expertise in motherhood and criticized the passenger for not adequately fulfilling her role as a parent.
The child's father mentioned that they were compelled to allow their young son to walk in the aisles. This surprisingly appeared more disruptive and agitating for the child than keeping him seated.
Interestingly, the child's father also observed that there was a constant sound of children crying in the coach section, even though the parents themselves were seated in the business class.
This raises the question of whether crying children causing disturbances is more acceptable in the rear of the plane but not in the premium business class cabins.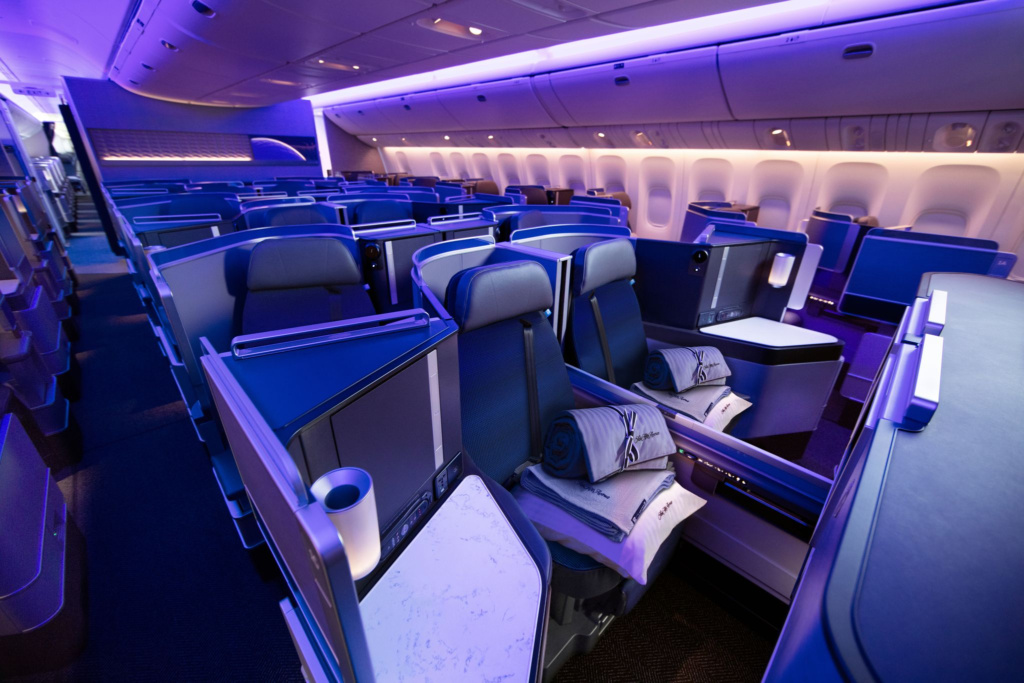 $100 Voucher Compensation for $23,000 Tickets
In response to the passengers' complaints about their experience, United Airlines provided $100 travel vouchers as compensation for their substantial $23,000 tickets. However, the passengers sought a sincere apology, not just a "voucher and a form letter."
Addressing parents about calming their children during long-haul flights is undoubtedly challenging. It's easy to come across as condescending or scolding inadvertently.
From the parent's perspective, it's evident that the interaction leaned towards such negative tones in this particular incident. This should serve as a learning opportunity for the airline to handle such situations better. Although the likelihood of significant change seems limited.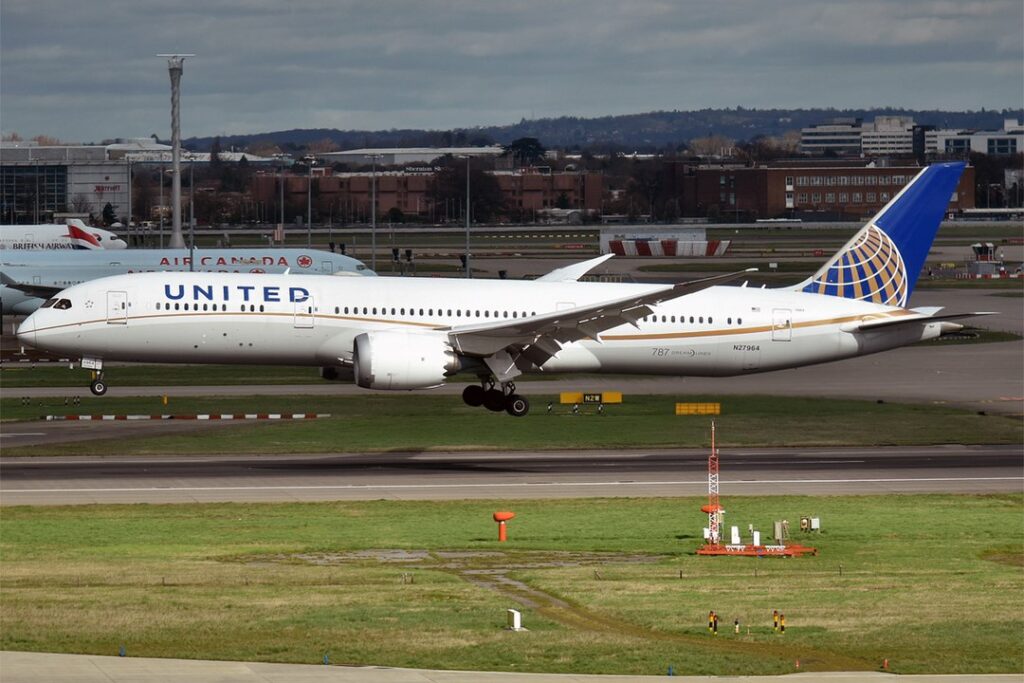 Flight and Aircraft Details
Based on the details provided by the United passenger, UA83 was delayed by approx two hours on July 27, 2023. According to FlightAware, flight UA83 took off from Delhi at 1:28 AM IST, almost 1 hour and 53 minutes than the actual scheduled time.
The flight remained airborne for almost 16 hours and landed safely at Newark (EWR) at 07:54 AM EDT. Off course, with one hour and 24 minutes later than the actual arrival time.

The flight was operated by United Boeing 787-9 Dreamliner. The aircraft has around 48 United Polaris® business class seats in front and 21 United® Premium Plus in the middle. While 39 United Economy Plus® and 149 United Economy® seats in the later part of the aircraft.
There are a total of 257 passenger seats and other flight crew seats.
Stay tuned with us. Further, follow us on social media for the latest updates.
Also Read: US Airlines, Including American, United, Delta, and Southwest, want you to Dress Properly – Aviation A2Z
Join us on Telegram Group for the Latest Aviation Updates. Subsequently, follow us on Google News.