MUMBAI- On August 5, 2023, IndiGo (6E), India's largest domestic carrier, flight from Mumbai (BOM) to Nairobi (NBO) takes off for the first time. Furthermore, Nairobi, Kenya's capital, becomes the 27th international destination and the 105th overall addition to the IndiGo network.
Introducing this new route signifies IndiGo's debut in the African subcontinent. Subsequently, offering a range of advantages to corporate and leisure travelers.
As reported earlier by Aviation A2Z, this new flight will be the first non-stop service by any Indian carrier. Furthermore, Air India (AI) operates three weekly flights between Delhi (DEL) and Nairobi (NBO) with its Boeing 787s.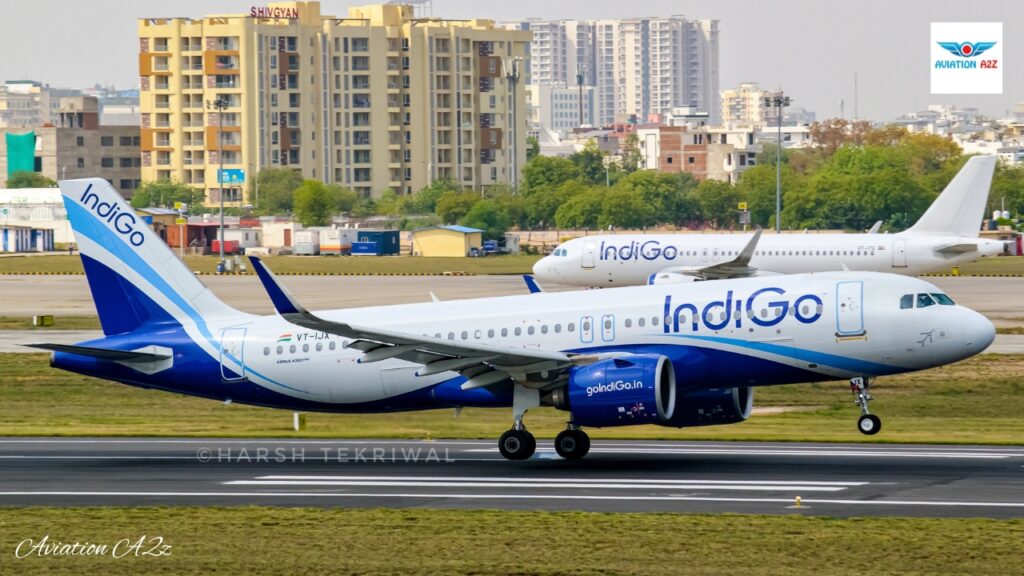 IndiGo Mumbai to Nairobi Flight Takes Off
The Indian carrier deployed its Airbus A320neo to serve this route. The FlightRadar24 data reveals that the IndiGo flight 6E1853 took off from Mumbai (BOM) at 6:04 AM IST.
After being airborne for almost five hours and 35 minutes, it landed safely at Nairobi (NBO) at 11:39 AM IST (9:09 AM local time).
The maiden flight was operated using A320neo, registered as VT-IZH. Further, as per planespotters.net data, the aircraft is 4.8 years old.
This achievement signifies a significant advancement in IndiGo's strategy for international expansion. Further bolstering vital connections, trade, and travel routes between the two nations fosters economic growth.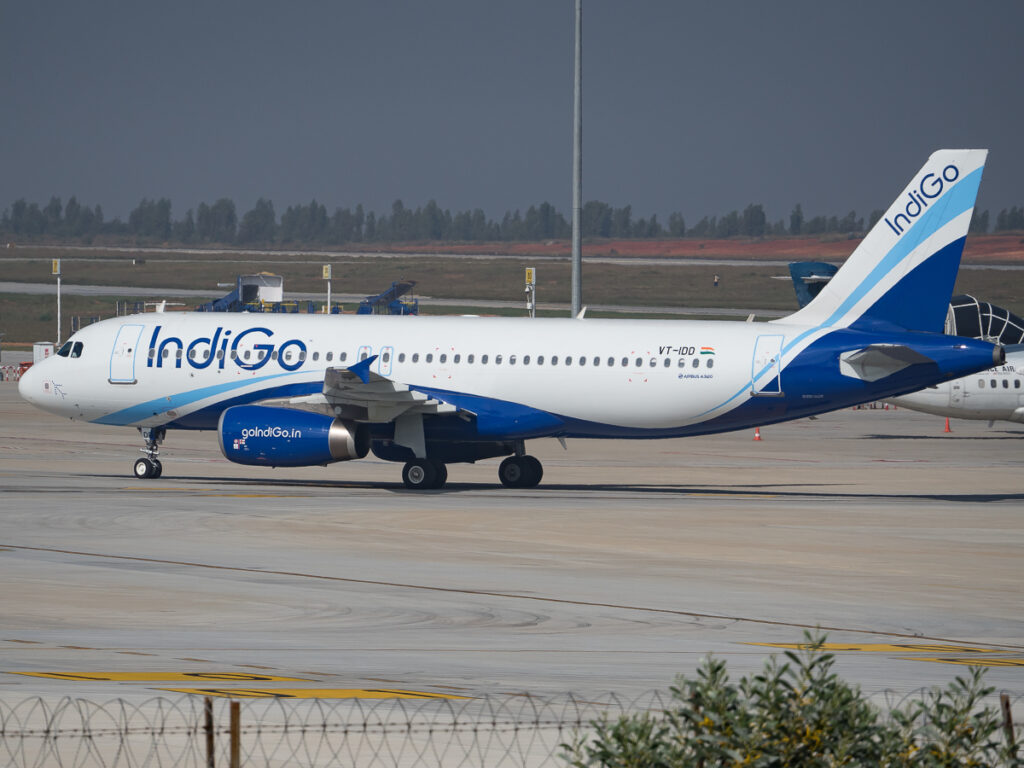 Executive Insights
At the time of the route announcement Mr. Vinay Malhotra, Head of Global Sales, IndiGo, said,
"We are thrilled to announce the commencement of direct flights connecting Mumbai and Nairobi, which represents a significant stride in fortifying the bilateral relationship between India and Kenya. With India now standing as Kenya's third-largest trading partner and witnessing a surge in investments, this new air route will further bolster our economic connections. Nairobi, as Kenya's capital, serves as our inaugural destination in Sub-Saharan Africa, encompassing diverse landscapes such as savannahs, lakes, and mountain highlands. Notably, travelers can embark on safaris from Nairobi to the renowned Maasai Mara and numerous other National Parks & Wildlife Reserves, providing a plethora of choices for tourists. As our network continues to expand, we remain dedicated to upholding our commitment of providing punctual, cost-effective, courteous, and seamless travel experiences to our esteemed passengers."
While expressing excitement about the new service, John Chirchir, A.g. CEO of Kenya Tourism Board, stated,
"MagicalKenya is thrilled by the launch of IndiGo's direct flights from Mumbai to Nairobi, Kenya, commencing in August 2023. This marks a significant achievement in our endeavors to increase the influx of visitors from India, a leading market in Asia. This direct air link to Nairobi, the capital city of Kenya and a pivotal regional hub for both business and travel, offers a seamless connection for leisure tourists, business travelers, and investors. This connection complements our national carrier, Kenya Airways. Through a collaborative approach, we aim to elevate Kenya's position as the ultimate travel destination for Indian tourists seeking a diverse range of experiences including wildlife safaris, serene beach retreats, delectable culinary adventures, exhilarating escapades, productive business engagements, and unforgettable moments like weddings and honeymoons. Through joint marketing and sales initiatives, we strive to enhance Kenya's allure and entice a greater number of Indian travelers to discover its marvels."
Improved accessibility will positively impact corporate travelers and contribute to the growth of tourism, cultural interactions, and collaborations across diverse domains.
This development signifies a significant achievement in the India-Kenya relationship. Further underscoring the joint dedication to nurturing cooperative ventures that yield mutual advantages for progress and advancement.
Magical Kenya
Nairobi, the dynamic gateway to Africa's breathtaking safaris, captures the hearts of visitors with its fusion of modern allure and deep-rooted heritage. The city offers an exciting voyage that spotlights wildlife encounters and pulsating nightlife.
Explorers can explore iconic landmarks such as the Karen Blixen Museum, where the echoes of Africa's history resound, or come face-to-face with elegant giraffes at the Giraffe Centre.
The sprawling Nairobi National Park houses majestic black rhinos freely roaming in their natural habitat. Nature enthusiasts can lose themselves in the lush magic of Karura Forest or conquer the awe-inspiring Ngong Hills.
The vibrant ambiance of Village Market entices its lively atmosphere. Further to the ultimate safari adventure, thrill-seekers can journey to the breathtaking Samburu National Park, where unspoiled wilderness and awe-inducing landscapes await exploration.
Nairobi promises many exhilarating experiences and unforgettable moments at every twist and turn.
Stay tuned with us. Further, follow us on social media for the latest updates.
Also Read: US Airlines, Including American, United, Delta, and Southwest, want you to Dress Properly – Aviation A2Z
Join us on Telegram Group for the Latest Aviation Updates. Subsequently, follow us on Google News.