MUMBAI- India's largest carrier, IndiGo (6E), has unveiled Nairobi (NBO) as its 27th international and 105th overall destination within the 6E network.
The airline has officially commenced bookings for daily non-stop flights connecting Mumbai, India's financial capital, to Nairobi, Kenya's largest city, with operations set to commence on August 5, 2023.
As per our information, this new flight will be the first non-stop service by any Indian carrier. Furthermore, Air India (AI) operates three weekly flights between Delhi (DEL) and Nairobi (NBO) with its Boeing 787s.
IndiGo Announces Mumbai to Nairobi Flights
This significant addition to IndiGo's route map marks the airline's entry into the African subcontinent. Further opening up a host of benefits for both business and leisure travelers.
Moreover, it serves as a major milestone in IndiGo's international expansion strategy. Subsequently, strengthened strategic ties, trade, and travel routes between the two nations foster economic growth.
In a statement regarding the launch, Mr. Vinay Malhotra, Head of Global Sales at IndiGo, expressed his delight.
He stated, "We are thrilled to announce the introduction of direct flights between Mumbai and Nairobi. Which represents a significant step towards enhancing bilateral ties between India and Kenya. With India emerging as Kenya's third-largest trading partner and experiencing increased investments, this new air route will further bolster our economic connections."
"Kenya is our inaugural destination within Sub-Saharan Africa. Further, it encompasses a diverse range of attractions, including the Savannah, Lakelands, and mountain highlands. From the capital city of Nairobi, travelers can embark on safaris to the renowned Maasai Mara and numerous other national parks and wildlife reserves. Subsequently providing a wealth of options for tourists," added Mr. Malhotra.
He added, "With our expanding network, we remain committed to delivering punctual, affordable, courteous, and hassle-free travel experiences to our esteemed customers."
Excitement from Kenya Tourism
Mr. John Chirchir, Acting CEO of the Kenya Tourism Board, also expressed excitement about the launch.
He stated, "MagicalKenya is thrilled with IndiGo's introduction of direct flights from Mumbai to Nairobi, Kenya, commencing in August 2023. This milestone represents a significant step forward in our efforts to attract more visitors from India, Asia's leading market.
"The direct access to Nairobi, our capital city and a regional hub for business and travel, will provide seamless connectivity for leisure tourists, business visitors, investors, and our national carrier, Kenya Airways (KQ)," added Mr. Chirchir.
He further added, "We have collaborated closely to enhance Kenya's position as the ultimate travel destination for Indian tourists seeking diverse experiences such as wildlife safaris, beach getaways, culinary delights, thrilling adventures, productive business meetings, and memorable occasions like weddings and honeymoons. Through joint marketing and sales campaigns, our aim is to solidify Kenya's appeal. Further, attract a larger number of Indian travelers to explore the wonders of our country."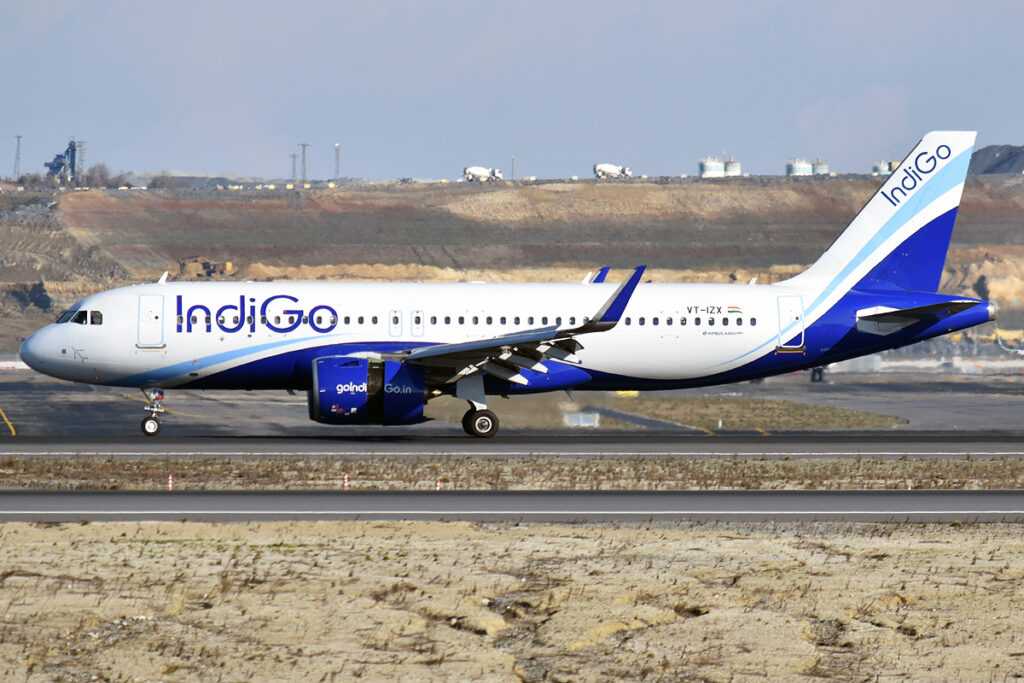 Enhanced Accessibility and Shared Commitment
The introduction of daily non-stop flights between Mumbai and Nairobi benefits business travelers and fuels tourism. Further, the cultural exchanges and collaborations across various sectors.
This milestone represents a significant moment in the India-Kenya relationship. It demonstrates the shared commitment of both nations to foster mutually beneficial partnerships for growth and development.
Nairobi, known as the vibrant gateway to Africa's magnificent safaris, enthralls visitors with its unique blend of contemporary allure and rich heritage. Further, the city offers an exhilarating journey where wildlife encounters and pulsating nightlife take center stage.
Travelers can explore iconic attractions such as the Karen Blixen Museum, where echoes of Africa's past come alive, or have up-close encounters with graceful giraffes at the Giraffe Centre.
The expansive Nairobi National Park is a sanctuary where majestic black rhinos roam freely in their natural habitat. Nature enthusiasts can immerse themselves in the lush enchantment of Karura Forest or conquer the breathtaking Ngong Hills.
The lively ambiance of Village Market beckons with its vibrant energy. For an ultimate safari experience, adventurers can venture to the awe-inspiring Samburu National Park, where untamed wilderness and awe-inspiring landscapes await discovery.
Nairobi promises a multitude of thrilling escapades and unforgettable moments at every turn.
Stay tuned with us. Further, follow us on social media for the latest updates.
Also Read: Indian Students Deported Back to Delhi from USA on Delta Flight – Aviation A2Z
Join us on Telegram Group for the Latest Aviation Updates. Subsequently, follow us on Google News.