LONDON- Unite, the foremost union in the UK, has successfully negotiated a substantial wage hike for approximately 24,000 workers employed by the flag carrier of the UK, British Airways (BA).
The non-pilot and non-management staff members will experience a salary rise amounting to 13.1 percent spread over a span of 18 months, coupled with an additional one-time payment of £1,000.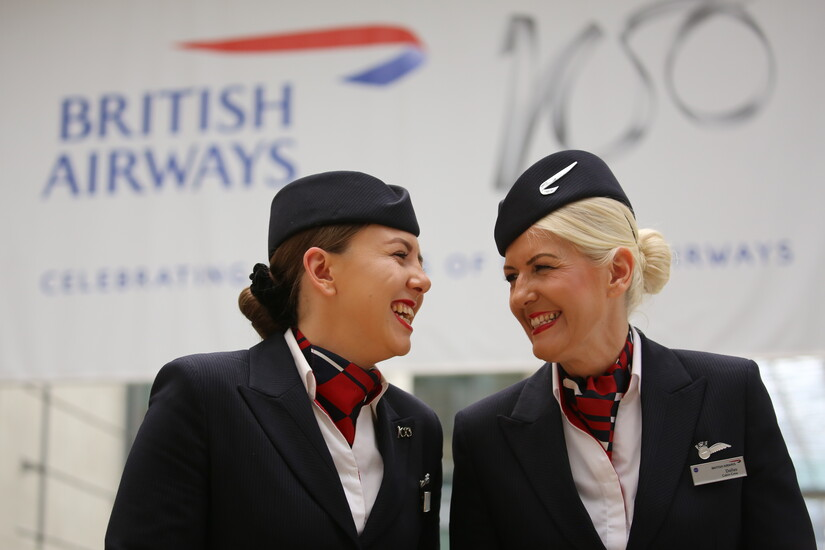 British Airways Workers' Major Pay Raise
Unite has also incorporated provisions within the agreement to enhance compensation potentially even more, should inflation levels remain elevated during this timeframe.
Aside from the wage boost, Unite has attained a commitment that no employee will encounter a pay raise lower than what they were earning in 2020.
This arrangement serves to counter British Airways' widely criticized action during the peak of the Covid pandemic, where they terminated and then rehired their complete staff, leading to significant reductions in many workers' pay.
To put it succinctly, this not only reinstates but also augments the compensation levels.
Executive Insights
Sharon Graham, the general secretary of Unite, commented, "Through extensive negotiations driven by the tireless efforts of the union's representatives and officers, we have successfully secured a substantial wage augmentation.
"The noteworthy achievement of not only undoing the detrimental fire and rehire cuts but also attaining a substantial pay elevation underscores how our unwavering commitment to our members' employment, compensation, and working conditions is translating into tangible financial benefits for workers."

Sharon Graham, the general secretary of Unite
In addition to the comprehensive salary enhancement, Unite has successfully bargained for "milestone reviews" and supplementary raises targeting particular segments of the workforce within the organization.
Unite conducted a vote among its British Airways members regarding the proposition, which was resoundingly approved.

Oliver Richardson, Unite's national co-ordinating officer, remarked, "The agreement with British Airways exemplifies our ongoing efforts to attain substantial wage enhancements for employees across the aviation domain. As the sector rebounds, we are concurrently ensuring enhancements to our members' working conditions and contractual terms."
New Routes
British Airways (BA) has unveiled an expansion to its flight routes from London, introducing new destinations such as Riga in Latvia and Belgrade in Serbia from London Heathrow.
This enhancement offers passengers an increased array of options, enabling them to opt for British Airways for their journeys to over 120 short-haul destinations departing from London.
BA Cityflyer, the subsidiary of British Airways located at London City Airport, is set to inaugurate a weekly service to Milan Linate Airport (LIN) to complement the already existing flights from London Heathrow.
BA Cityflyer is extending its route to San Sebastian, Spain (EAS) into the winter season, providing direct flights on both Thursdays and Sundays to the Basque Country. Notably, this marks the first time this route will operate year-round.
Read More about these new routes Here: British Airways Announces New Routes from London with A320s – Aviation A2Z
Stay tuned with us. Further, follow us on social media for the latest updates.
Also Read: US Airlines, Including American, United, Delta, and Southwest, want you to Dress Properly – Aviation A2Z
Join us on Telegram Group for the Latest Aviation Updates. Subsequently, follow us on Google News.