Drawing from the 2023 Allianz Partners Big Book of Travel Data by IdeaWorks, the forthcoming list presents the Top 10 airlines ranked in descending order based on their employee count as of the end of 2022.
Airlines serve a role beyond mere transportation across international boundaries. They facilitate economic connections, empower businesses to thrive, drive tourism, and provide indirect support to numerous other industries.
Top 10 Airlines with Highest No. of Employees
The substantial workforce within the aviation sector stands as evidence of its pivotal contribution to the global economy. Each flight taken contributes to job creation, fosters growth, and emphasizes the significance of an interconnected world.
While the prospect of increased travelers and revenue brings positive tidings, it is important to recognize the concurrent challenges encountered across all travel industry sectors.
The quality of customer experience has undeniably been impacted, alongside the struggles faced by frontline employees in the industry. The revival of travel is inevitable, driven by the evident resurgence in consumer interest as the pandemic's dire effects recede.
However, it must be acknowledged that the certainty of this recovery rests solely on the diligent efforts and unwavering commitment of employees who embody the core principles of hospitality.
Now let us see the list bottom up,
10. Emirates Group (EK)
Emirates establishes global connections to and through our central hub in Dubai. Its operations feature contemporary, efficient, and comfortable aircraft, and its team of culturally diverse professionals provides award-winning services to customers on a daily basis across six continents.
Amidst Dubai's radiant skyline, Emirates bridges the East and West while simultaneously providing employment to tens of thousands. The airline employs around 44,733 Staff.
9. International Airlines Group (IAG)
IAG consists of 5 airline brands and 3 associated companies. Within the Group, there are two full-service carriers—British Airways (BA) and Iberia (IB)—alongside two value carriers, namely Aer Lingus (EI) and Iberia Express (I2). Two low-cost carriers, LEVEL, and Vueling, also form part of the Group.
Moreover, the IAG Platform companies are also included, encompassing components like our loyalty currency Avios, IAG Cargo, IAG GBS (Global Business Services), which provides procurement and finance assistance, and IAG Tech.
The IAG Group has 59,505 Employees.
8. Southwest Airlines (WN)
Familiar to households across the U.S., Southwest Airlines is renowned for its amiable service and extensive domestic network, supported by a sizable team of employees. Furthermore, Southwest is the largest low-cost carrier globally.
Subsequently, the Dallas-based airline has a workforce of around 66,656 Employees.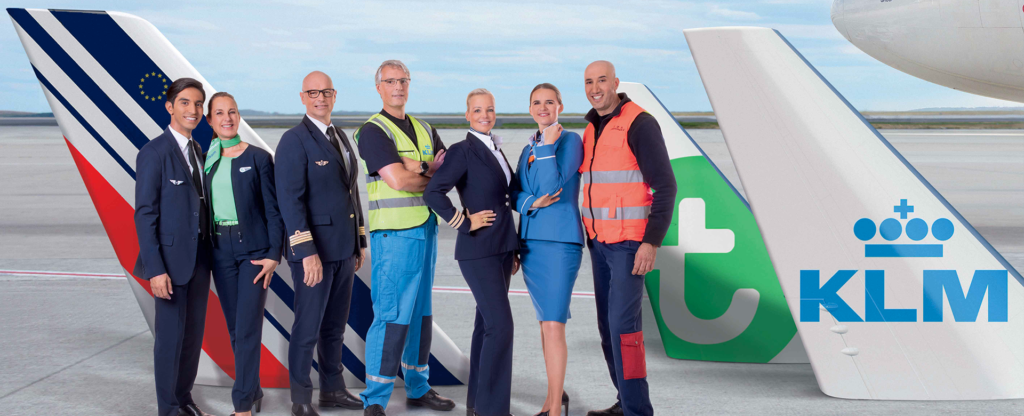 7. Air France-KLM Group
Operating as Air France–KLM Group, or Air France–KLM S.A., this airline holding company is established under French jurisdiction. Further, its headquarters is at Charles de Gaulle Airport (CDG) in Tremblay-en-France, close to Paris.
As a prominent figure in the European aviation industry, the combined force of Air France (AF) and KLM (KL) secures a commanding presence in the skies.
The leading Joint Venture has 74,602 Employees.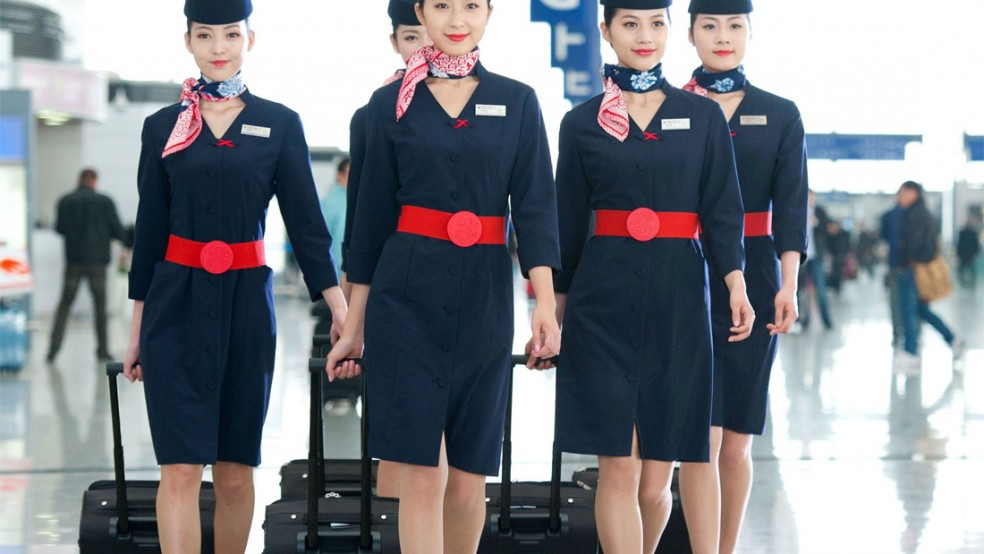 6. China Eastern Airlines (MU)
Based in Shanghai, China Eastern Airlines Co. stands as one of China's three major state-owned airlines. Its inception traces back to the establishment of the first civil aviation squadron in Shanghai in January 1957.
Through bolstering connections spanning both Asian and international routes, China Eastern assumes a crucial position within the global aviation landscape.
Subsequently, it employs around 80,193 people.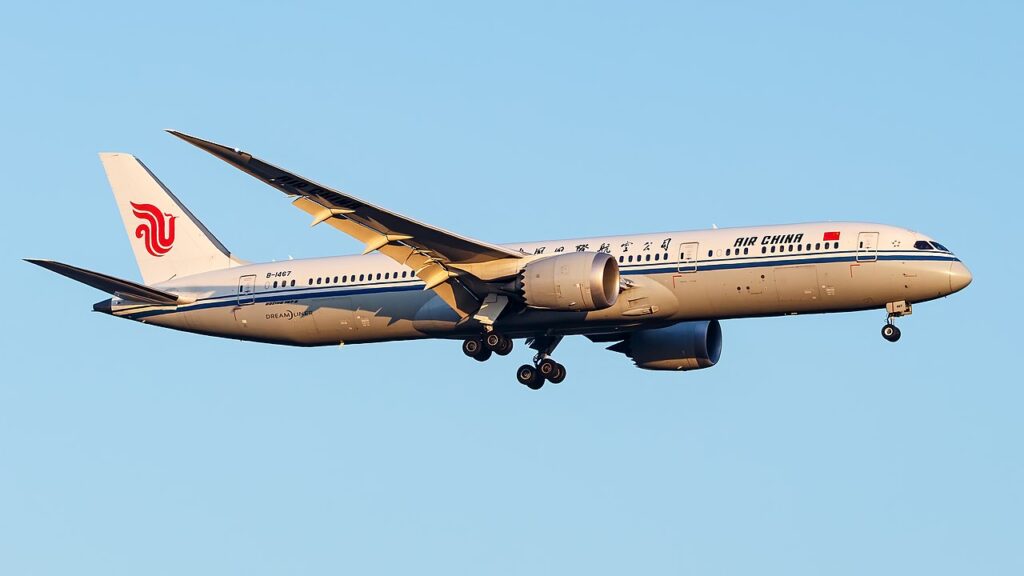 Top 5
5. Air China (CA)
Air China, the national flag carrier, is selected by prominent figures like the president and premier for both domestic and international air travel.
Further, the airline's origins can be traced back to a civil aviation division of China's air force, which later came under direct government oversight in 1980.
In tandem with the remarkable ascent of China's aviation sector, Air China symbolizes the nation's expanding worldwide links.
Subsequently, it has a huge workforce of 87,190 Employees.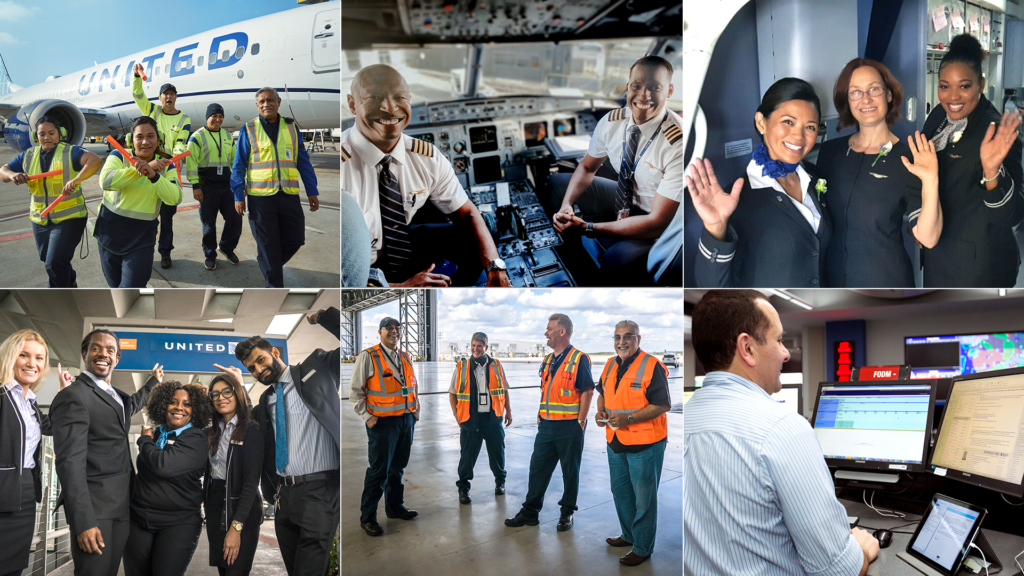 4. United Airlines (UA)
Spanning a wide array of routes around the world, United stands as a crucial figure within the American aviation industry.
As the third largest airline globally, United Airlines boasts a workforce of 86,852 individuals (including the entirety of its holding company, United Airlines Holdings) and maintains a fleet of 721 aircraft.
This airline was conceived by William Boeing and emerged through his amalgamation of several carriers and equipment manufacturers during the period from 1928 to 1930.
Subsequently, the airline has 92,795 Employees.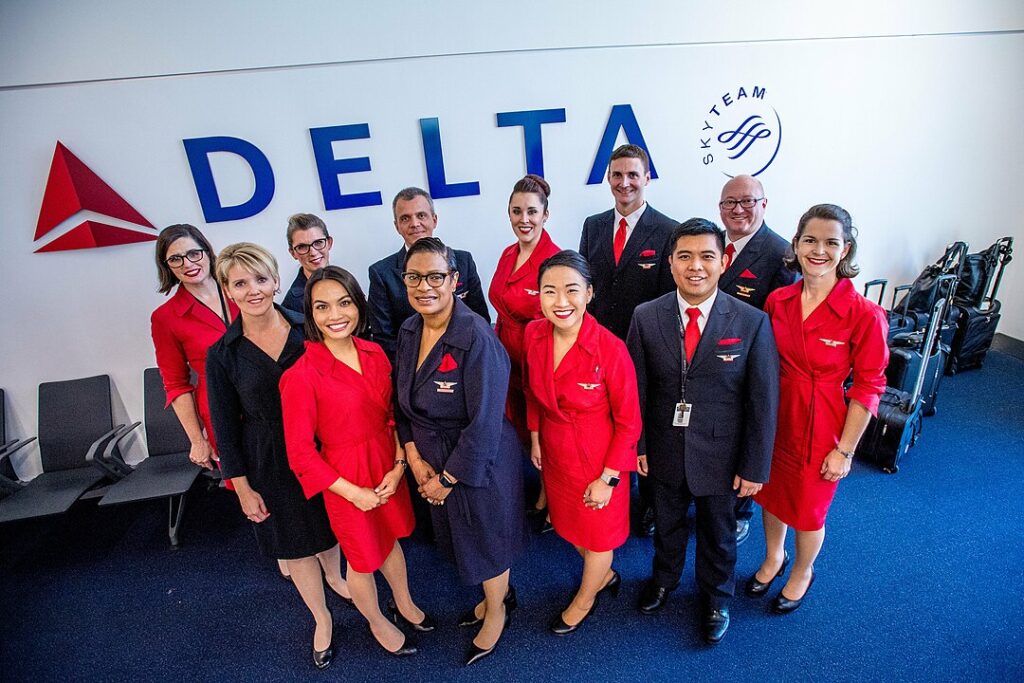 3. Delta Air Lines (DL)
As a frontrunner among global airlines in the U.S., Delta Air Lines holds a commanding position in terms of safety, innovation, reliability, and customer satisfaction.
Driven by its worldwide workforce, Delta has held the aviation industry's top position in operational excellence for over a decade, all while upholding its renowned status for exceptional customer service.
Positioned as a key player within the U.S. airline sector, Delta's substantial employee base reflects the scope of its extensive operations and its notable contribution to North America's travel domain.
Subsequently, it has a wide base of professionals and around 95,000 Employees.
2. China Southern Airlines (CZ)
Founded in 1988, China Southern Airlines is the largest airline in China, with operational hubs located in Guangzhou and Beijing.
Further, the airline boasts a wide-ranging domestic network within China, and it also provides international routes to destinations spanning the Middle East, Asia, Africa, Europe, North America, and Australia.
Further, navigating the bustling Asian market, China Southern Airlines has been experiencing rapid expansion, evident in the size of its employee roster.
Subsequently, it has approx 98,000 Employees.
Finally, at the Number One position, we have the flag carrier of the United States.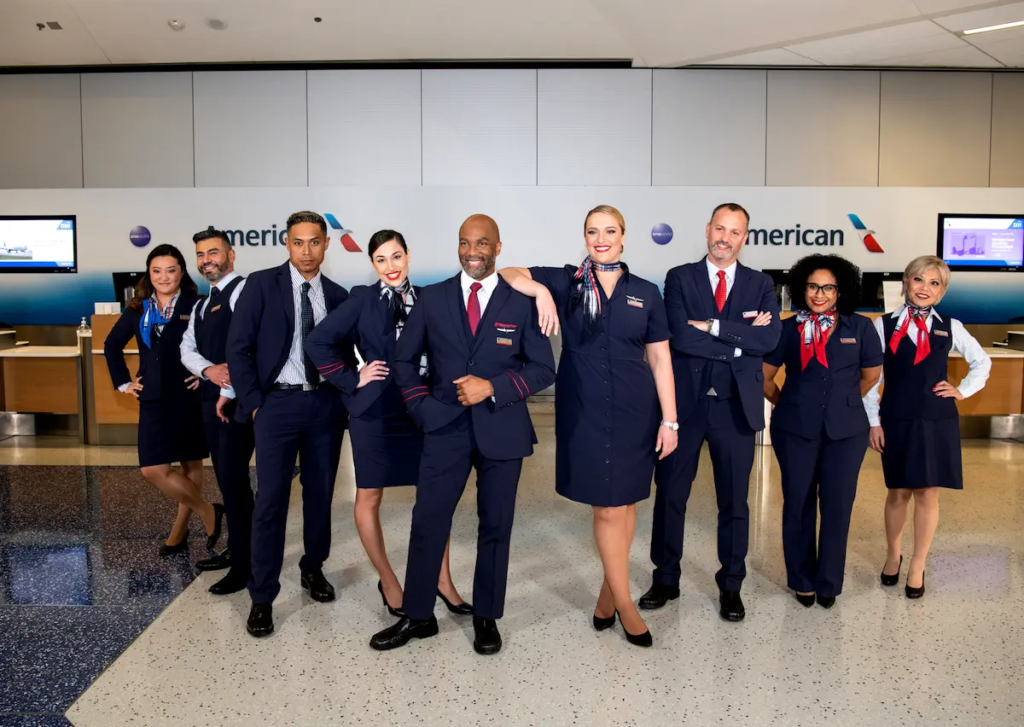 1. American Airlines (AA)
At the forefront stands American Airlines, commanding a workforce comparable to a small city. Further exerting a substantial influence on the aviation sector while managing an expansive network catering to millions of passengers annually.
As the world's largest airline by scheduled passengers carried and revenue passenger mile, American Airlines, along with its regional partners and affiliates, orchestrates a comprehensive global and domestic network.
Further, its operational reach remains extensive, with nearly 6,800 daily flights to nearly 350 destinations across 48 countries.
Subsequently, it has a mighty base of talented 129,700 Employees.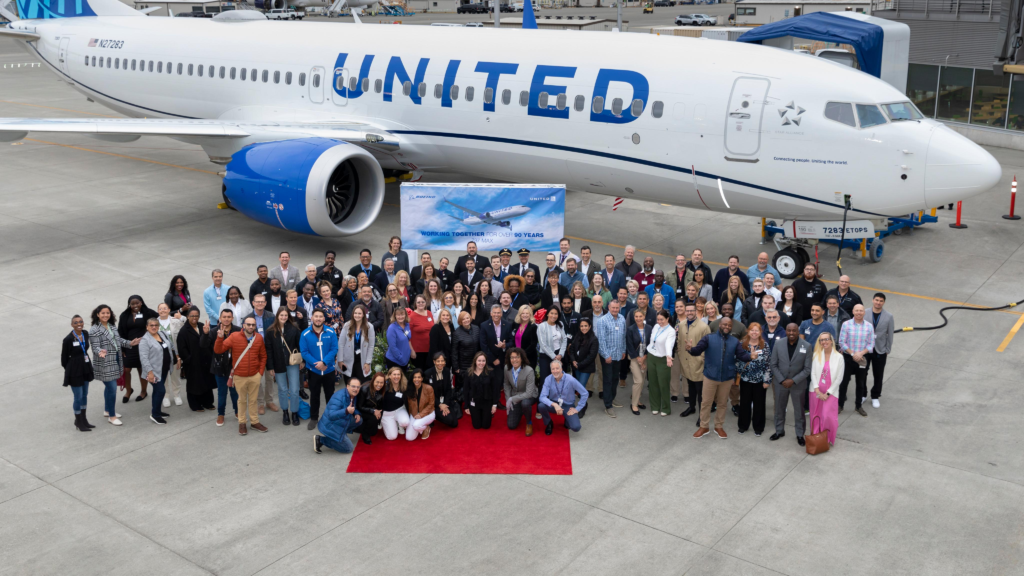 Bottom Line
Whenever you embark on a flight, keep in mind that it's more than just a journey.
You're integral to a sprawling, intricate network that plays a crucial role in sustaining the global economy in the skies. Wishing you safe and pleasant travels!
Stay tuned with us. Further, follow us on social media for the latest updates.
Also Read: US Airlines, Including American, United, Delta, and Southwest, want you to Dress Properly – Aviation A2Z
Join us on Telegram Group for the Latest Aviation Updates. Subsequently, follow us on Google News.