TOULOUSE- The inaugural flight of Air India (AI) first Airbus A350-900 has begun, capturing the attention of aviation enthusiasts at Toulouse Blagnac Airport (TLS), who managed to photograph the aircraft in its pristine white livery.
Taking off with the temporary test registration F-WZFZ, the aircraft left TLS at 10:14 AM local time (UTC +2). As of the current moment, the aircraft is engaged in various testing activities.
During its flight, it reached a maximum altitude of 43,000 feet (approximately 13,106.4 meters), achieved just to the south of its departure location.
Air India A350 First Flight
Nonetheless, the aircraft identified by its Manufacturer Serial Number (MSN) 554, as indicated by ch-aviation.com records, was not adorned with Air India's distinctive livery. Instead, it featured an entirely white exterior.
Data from Planespotters.net reveals that the aircraft was initially intended for Aeroflot. However, the Russian airline could not proceed with the delivery due to the sanctions imposed on Russia and its aerospace sector in light of the unauthorized invasion of Ukraine.
Upon confirming its substantial order of 250 Airbus aircraft during the June 2023 Paris Air Show, Air India embarked on the path to take delivery of its initial A350-900s.
Airbus had projected that the initial deliveries of these A350-900s would commence "prior to the conclusion of 2023."
The comprehensive order placed during the Paris Air Show encompassed a total of 250 aircraft. This allocation was distributed across various models: 140 units of A320neo, 70 units of A321neo, six units of A350-900, and 34 units of A350-1000.
Preparation for New A350s
As part of its preparation, Air India is leaving no stone unturned in training its cabin crew and pilots to handle the A350 aircraft effectively.
Air India has initiated training programs for its engineers and pilots to bolster its maintenance capabilities.
Recently, a batch of engineers from Tata group-owned airlines AirAsia India (I5) and Vistara (UK) underwent specialized training on A350 aircraft at an Airbus facility.
This strategic move enables them to service the new A350 planes and their current qualifications for Airbus A320, Boeing 737, and Boeing 787 aircraft.
Air India also focuses on selecting the right cabin crew for the A350 aircraft. The airline is conducting a merit-based selection process that includes a written assessment. Furthermore, the interviews by senior members of the in-flight services department.
This novel approach ensures that the selected cabin crew members are well-suited to handle the new fleet effectively.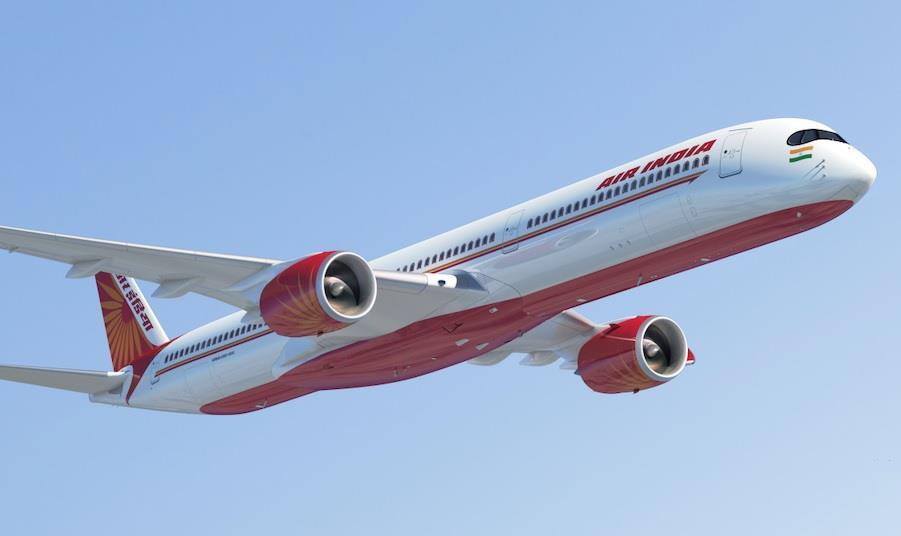 Type Acceptance for A350
According to Wilson, the first A350 from Airbus is scheduled to be delivered within the next few months.
He expressed delight in receiving the Letter of Type Acceptance for their Rolls-Royce-powered A350s. Further signaling the initiation of activities related to the induction of this state-of-the-art aircraft.
With the inclusion of the six new A350s, five leased 777-200LRs, and nine 777-300ERs by the end of this financial year, the wide-body fleet will see a substantial growth of 30% within a year.
Furthermore, by March 2024, approximately one-third of the total wide-body fleet will boast modern seats. Thereupon the advanced inflight entertainment systems.
Wilson emphasized the airline's commitment to ensuring a consistently high standard on every aircraft by initiating a comprehensive $400 million interior refit for the remaining fleet.
Stay tuned with us. Further, follow us on social media for the latest updates.
Also Read: US Airlines, Including American, United, Delta, and Southwest, want you to Dress Properly – Aviation A2Z
Join us on Telegram Group for the Latest Aviation Updates. Subsequently, follow us on Google News.