EVERETT- Flag carrier Hawaiian Airlines (HA) first Boeing 787 Dreamliner is spotted on July 29 at Seattle Paine Field International Airport (PAE) in Everett.
The airline, which expected the delivery in November 2023, will now get the plane by January 2024. Further, the second 787 till June 2024 due to supply chain disruptions.
Hawaiian First Boeing 787 Spotted
Boeing removed the first 787-9 bound for Hawaiian Airlines out of storage from San Antonio (SKF). The aircraft is registered as N780HA.
According to FlightRadar24 data, the Hawaiian ferry flight BOE315 took off from Kelly Field (SKF) in San Antonio at 9:42 PM UTC. After being airborne for three hours and 30 mins, it landed at Seattle Paine Field (PAE) at 1:10 AM UTC.
The planespotters cannot miss this golden opportunity to capture the beautiful Hawaiian 787. Jennifer Schuld captured the plane and shared it on Twitter (X).
On its official website, the airline wrote, "Relish in all the high-tech features and elegant Hawaii-inspired details when 787 take off in 2024."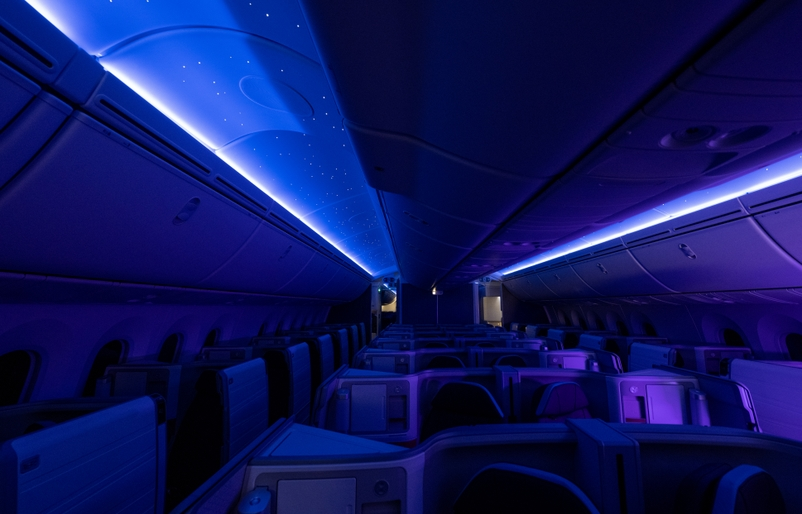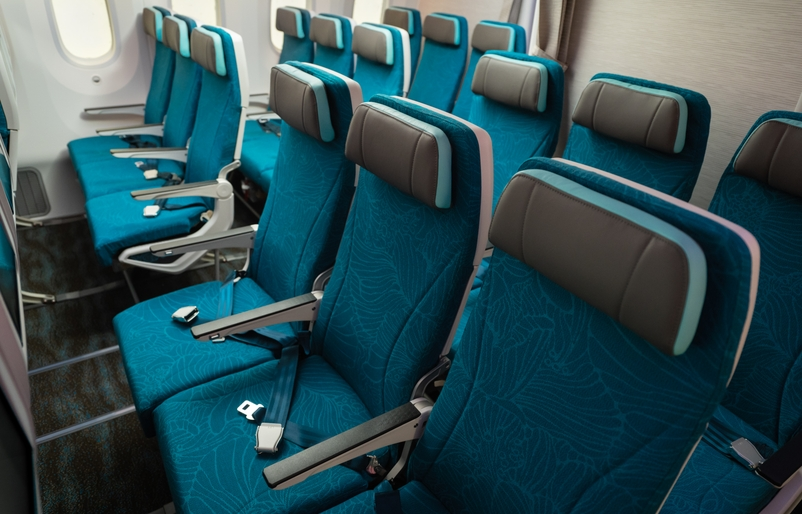 Leihōkū Cabin Suites
Earlier this year, on May 15, 2023, Hawaiian Airlines, the local carrier serving Hawaiʻi since 1929, unveiled an enhanced leisure travel experience, drawing inspiration from early Polynesian voyages, with the introduction of its Boeing 787-9 Dreamliner interior and a new premium service class called the Leihōkū Suites.
Passengers traveling on Hawaiian's 787 will be treated to a cabin environment that reflects the beauty of Hawaiʻi's natural world.
The design incorporates striking textures, lighting reminiscent of island sunrises and sunsets. Further, the graceful ocean and wind patterns create an immersive and captivating journey.
Hawaiian Airlines' 300-seat Boeing 787 showcases its latest premium offering called Leihōkū (garland of stars). It is comprised of 34 suites providing guests with a serene and sophisticated environment.
Furthermore, the suites come equipped with fully lie-flat seating, an 18-inch in-flight entertainment screen, personal outlets, wireless charging, and direct aisle access.
Configured in a 1-2-1 layout and featuring doors, these suites offer the option of privacy or a shared experience. Further, Couples can enjoy combined double seats that enable them to relax and slumber while marveling at a starlit ceiling.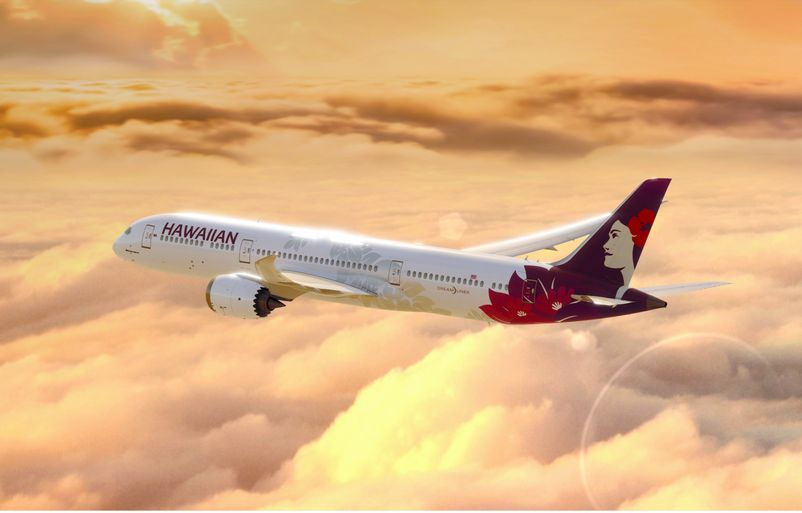 Where will Hawaiian Airlines Fly its 787?
Hawaiian CEO Peter Ingram mentioned to Aviation Week that the airline is about to disclose the inaugural route for the 787 aircraft. The initial plane is anticipated to be deployed on an existing route between Hawaii and the U.S. west coast.
As time goes on, the 787s will also be utilized for longer routes to destinations like New York and international services to Japan and Australia.
Nevertheless, the airline plans to maintain a blend of U.S. west coast flights for the 787s, primarily for maintenance purposes.
Hawaiian Airlines has placed orders for a total of 12 Boeing 787 aircraft. The delivery schedule indicates that four of these planes are set to be delivered by the end of 2024. Further, the additional two aircraft are expected to be delivered each year thereafter.
Stay tuned with us. Further, follow us on social media for the latest updates.
Also Read: US Airlines, Including American, United, Delta, and Southwest, want you to Dress Properly – Aviation A2Z
Join us on Telegram Group for the Latest Aviation Updates. Subsequently, follow us on Google News.