MINNEAPOLIS- In a commendable display of air traffic control expertise, an air traffic controller averted a potential mishap between Delta Air Lines (DL) planes at Minneapolis-Saint Paul International Airport (MSP).
On Friday, July 21, around 8 p.m. local time, the controller instructed Delta Flight 1204 to perform a routine go-around. This prompt decision was made to ensure the safety of both Delta Flight 1557, which was still on the runway, and Flight 1204, which was on its landing approach.
Delta Mishap Averted
According to FAA News, 'The air traffic controller instructed Delta Flight 1204 to execute a routine go-around at Minneapolis-Saint Paul International Airport due to Delta Flight 1557 remaining on the runway despite being cleared to cross before Flight 1204's landing.'
Let us understand what actually happened at MSP with the help of data from Flight Radar 24 (FR24).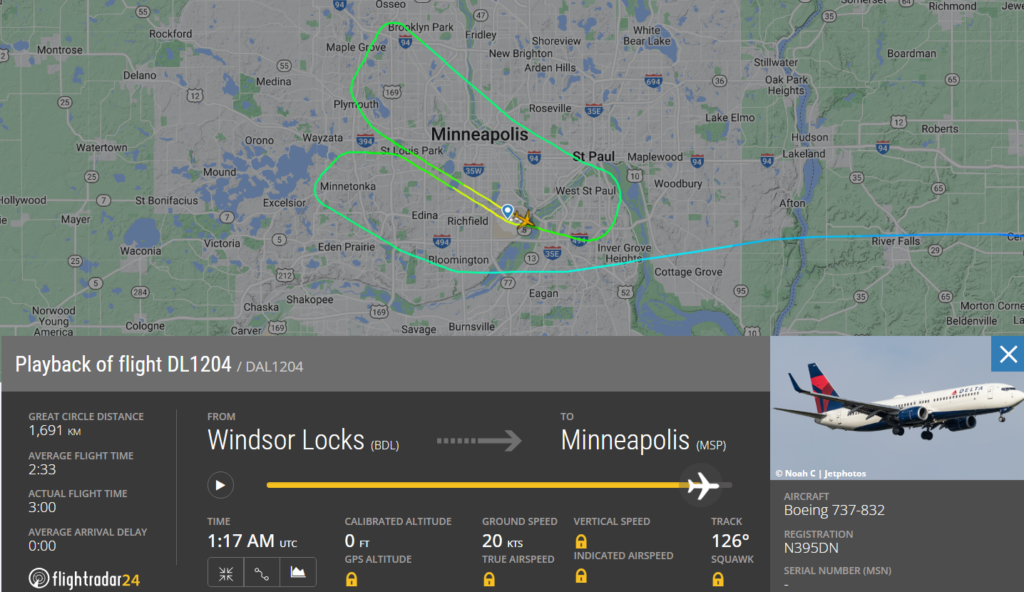 According to FR24 data, Delta flight DL1557 operated using Airbus A320, after getting ATC clearance for takeoff, was taxiing towards the runway.
At around 1:02 AM UTC, the DL1557 was quickly moving towards the runway, and at that same time, another Delta flight DL1204 operated by Boeing 737, was about to land and was just above 1000 feet from the runway.
MSP air traffic controller saw it and quickly told the DL1204 pilot to make a go-around.
Subsequently, DL1557 continued towards the runway and took off at around 1:08 PM UTC. Further, the DL1204 attempted again to land and landed safely at 1:17 PM UTC.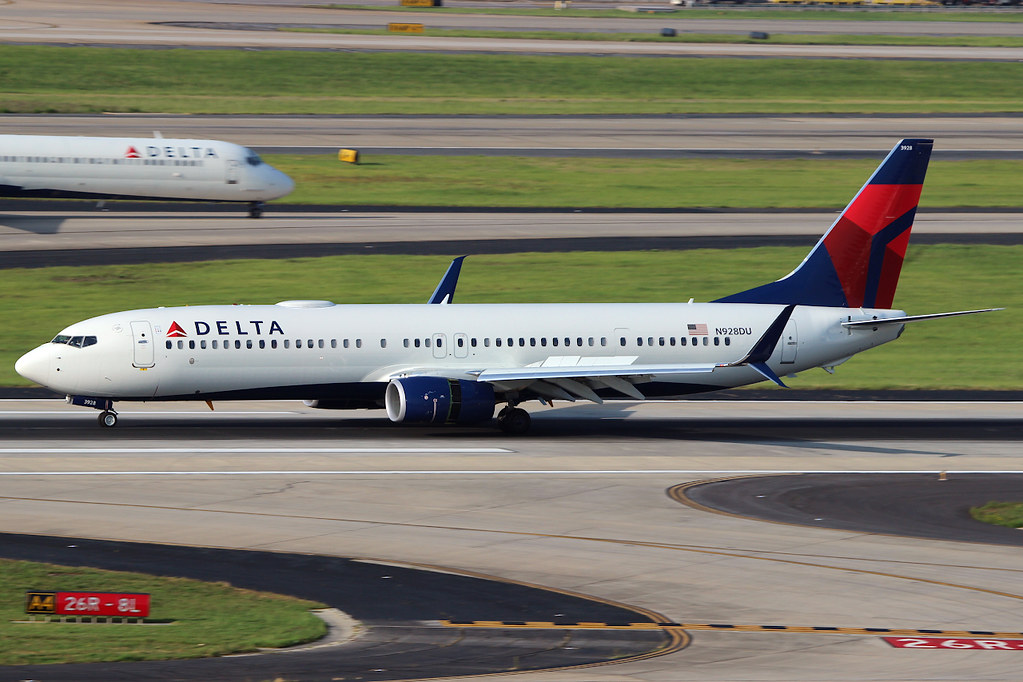 Bottom Line
DL1204 was arriving from the Windsor Lock (BDL) to MSP. While DL1557 was bound for Houston (IAH).
Throughout the incident, the air traffic controller exhibited exceptional professionalism and a calm demeanor, reflecting the importance of well-trained personnel in critical situations.
The timely execution of the go-around maneuver by Delta Flight 1204 contributed significantly to the seamless resolution of the event.
Stay tuned with us. Further, follow us on social media for the latest updates.
Also Read: Indian Students Deported Back to Delhi from USA on Delta Flight – Aviation A2Z
Join us on Telegram Group for the Latest Aviation Updates. Subsequently, follow us on Google News.