HONG KONG- Hong Kong authorities have launched a recent investigation into a Cathay Pacific (CX) Boeing 777 incident where an aborted take-off resulted in a fire in the aircraft's main landing gear.
The Air Accident Investigation Authority (AAIA) of Hong Kong released a preliminary investigation report on the incident that occurred on 24th June at Hong Kong International Airport.
According to the AAIA, the rejected take-off, during which the aircraft (registration B-KPQ, MSN36162) was traveling at 145 knots, was likely triggered by an airspeed indication discrepancy.
Cathay Pacific 777 Incident
Flight CX880, carrying 293 passengers and 17 crew members from Hong Kong (HKG) to Los Angeles (LAX), experienced an aborted take-off. Upon returning to the terminal, the flight crew noticed a rise in temperature in the left and right main landing gear brakes.
Furthermore, they observed "progressive deflation" of the main landing gear tires. As the aircraft awaited the airbridge to connect, an explosive sound was heard, accompanied by severe vibrations.
The left main landing gear had caught fire, prompting the evacuation of passengers. Unfortunately, 11 passengers sustained injuries during the evacuation, with two requiring hospitalization.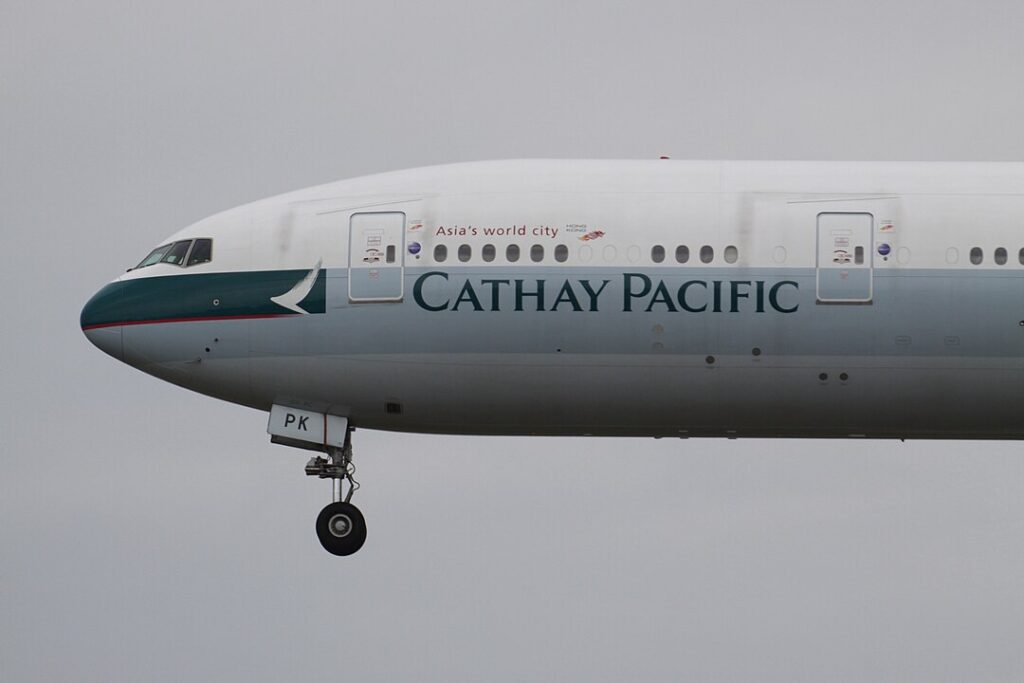 AAIA Investigation
The AAIA's investigation will concentrate on evaluating all operational safety risks following the high-speed rejected take-off of CX880, reported Flight Global.
This includes assessing the escalating fire risk in the aircraft's main landing gear section. Further, other safety hazards that could pose risks to ground support and maintenance personnel due to overheating brakes.
Additionally, the authority will review Cathay Pacific's emergency procedures, including those implemented by the crew members.
According to Cirium fleets data, the aircraft, equipped with two GE90-115BL turbofans, was delivered to Cathay Pacific in 2010. Amid the height of the Covid-19 pandemic in 2020, it was stored in Alice Springs, Australia, and resumed service in July 2022.
As the investigation progresses, the aviation industry will await the AAIA's comprehensive report to identify critical safety issues and recommendations. For now, authorities and airlines are committed to upholding passenger safety and operational protocols to prevent similar incidents in the future.
Stay tuned with us. Further, follow us on social media for the latest updates.
Also Read: US Airlines, Including American, United, Delta, and Southwest, want you to Dress Properly – Aviation A2Z
Join us on Telegram Group for the Latest Aviation Updates. Subsequently, follow us on Google News.