DUBAI, UAE- Air Canada (AC) and Emirates (EK) have achieved a significant customer service milestone in their strategic partnership, announcing the relocation of Air Canada's operations to Dubai International's (DXB) flagship Terminal 3 starting July 26th.
This move is expected to enhance the connecting experience for travelers greatly and further underscore the benefits of the partnership formed between the two airlines in November 2022.
Emirates and Air Canada Partnership
The co-location of operations at one of the world's premier terminals, Terminal 3, promises seamless and expedited travel for customers transiting between the Americas on Air Canada and destinations in the Middle East, Indian subcontinent, Southeast Asia, and Africa on Emirates. Passengers will now enjoy the convenience of remaining in the same terminal during their journey.
Emirates' Chief Commercial Officer, Adnan Kazim, expressed his delight at welcoming Air Canada to Terminal 3 in Dubai.
He highlighted that this move is another step forward in their strategic partnership and will deliver even more value to travelers. Co-locating at Terminal 3 will ensure that Air Canada customers have a smooth connection experience when transiting in Dubai, providing easy access to Emirates' global network.
Eligible passengers can also enjoy Emirates' signature Business Class Lounges and other hub facilities before their flight. The two airlines are committed to enhancing travel experiences and offering convenient connectivity for travelers.
Mark Galardo, Executive Vice President of Network & Revenue Planning at Air Canada, emphasized the importance of the move to Terminal 3, stating that it underscores the significance of their strategic partnership with Emirates and the value of flights between the UAE and Canada.
He thanked Emirates and Dubai Airports for their collaboration in facilitating this relocation, which will greatly benefit mutual customers.
Air Canada's passengers will experience seamless onward connections to various destinations in the Middle East, Africa, Southeast Asia, and the Indian subcontinent through their codeshare and frequent flyer partnership with Emirates, offering an elevated airport journey.
Dubai Airports Welcomes Air Canada to Terminal 3
Majed Al Joker, Chief Operating Officer of Dubai Airports, warmly welcomed Air Canada to Terminal 3, highlighting the shared goal of delivering exceptional service and exceeding guest satisfaction.
This relocation will streamline operations for Air Canada and optimize the airport's efficiency, resulting in an improved overall travel experience.
Terminal 3 offers modern travelers biometric touchpoints, spacious and comfortable waiting areas, and a wide variety of dining and shopping outlets.
Since November 2022, the partnership between Emirates and Air Canada has grown substantially. They have expanded their codeshare relationship to cover 42 routes, enhanced their interline agreement, and developed a reciprocal loyalty partnership for customers to earn and redeem points.
Additionally, there has been increased cooperation between their Cargo businesses. Furthermore, Air Canada has established a partnership with Emirates' sister airline, flydubai.
The first inbound Air Canada flight is scheduled to land at Terminal 3 on July 26th, while the first outbound flight to Toronto will depart from Dubai on July 27th.
Dedicated check-in and bag drop counters will be available for Air Canada Signature Class customers in the First & Business Class Dropoff, and Premium Economy and Economy customers will find their counters at the main entrance.
Air Canada Signature Class customers and eligible Aeroplan Elite members (Aeroplan 50K and above) will have access to the Emirates Business Class lounge located in Terminal 3.
Emirates commenced its daily Boeing 777 service between Montreal and Dubai in July, complementing its expanded daily Airbus A380 schedule between Toronto and Dubai.
Meanwhile, Air Canada is set to launch new non-stop four times weekly flights between Dubai and Vancouver on October 30, 2023, utilizing its flagship Boeing 787 Dreamliner fleet, which will complement its existing daily service between Toronto and Dubai.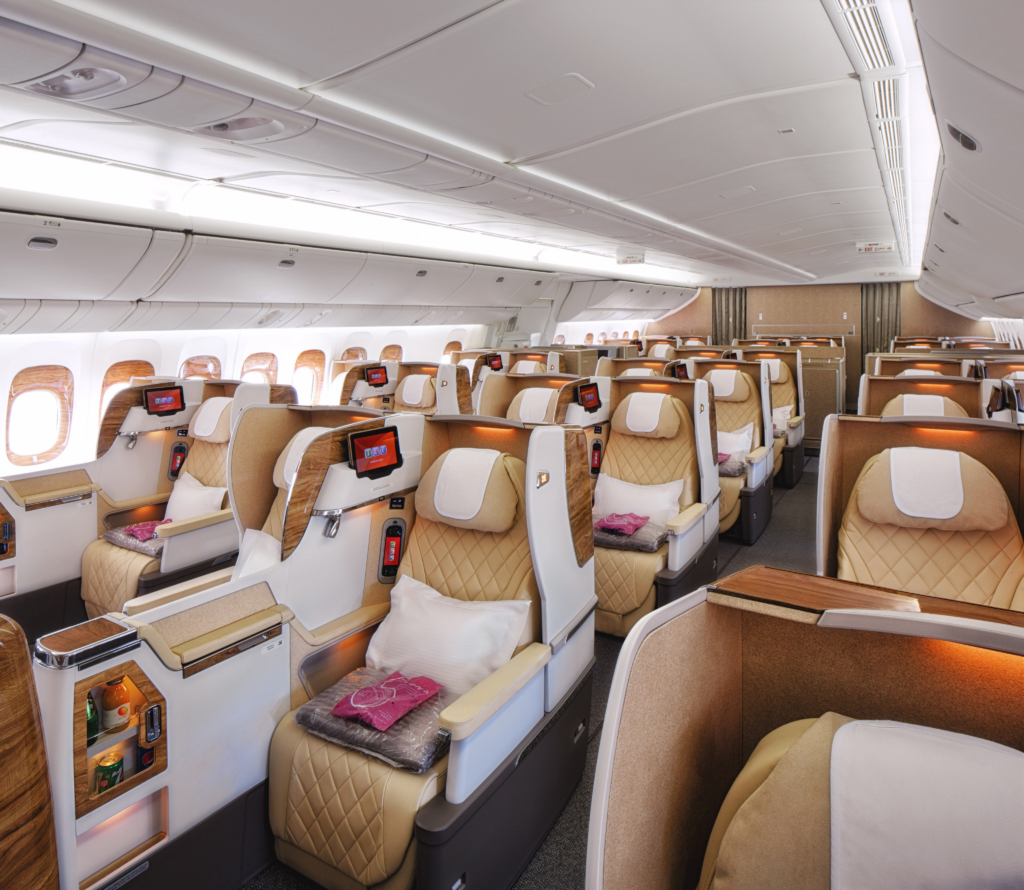 Enhanced Travel Benefits for Aeroplan and Skywards Members
Aeroplan and Skywards members can now collect and redeem points when traveling with Air Canada or Emirates.
Eligible customers can also access priority check-in, boarding, and airport lounges, further enhancing their travel experience.
In conclusion, the relocation of Air Canada's operations to Emirates Terminal 3 in Dubai is a significant milestone in the strategic partnership between the two airlines.
With a seamless and enhanced travel experience for passengers, the move is set to deliver even more value to travelers from both airlines.
As the partnership continues to evolve, travelers can expect further benefits and improved connectivity between the Americas and various destinations in the Middle East, Africa, Southeast Asia, and the Indian subcontinent.
Stay tuned with us. Further, follow us on social media for the latest updates.
Also Read: US Airlines, Including American, United, Delta, and Southwest, want you to Dress Properly – Aviation A2Z
Join us on Telegram Group for the Latest Aviation Updates. Subsequently, follow us on Google News.