LONDON- British Airways (BA) is set to add an impressive double-daily schedule of Airbus A380 flights to Dubai (DXB). Still, travelers must be aware that this service will only be available between October 29th and November 13th.
This marks the first time British Airways has offered such an extensive number of services with the double-decker aircraft to the United Arab Emirates (UAE) since its initial deployment in April 2019.
The A380 has been temporarily removed from the Chicago O'Hare (ORD) route to accommodate this temporary increase.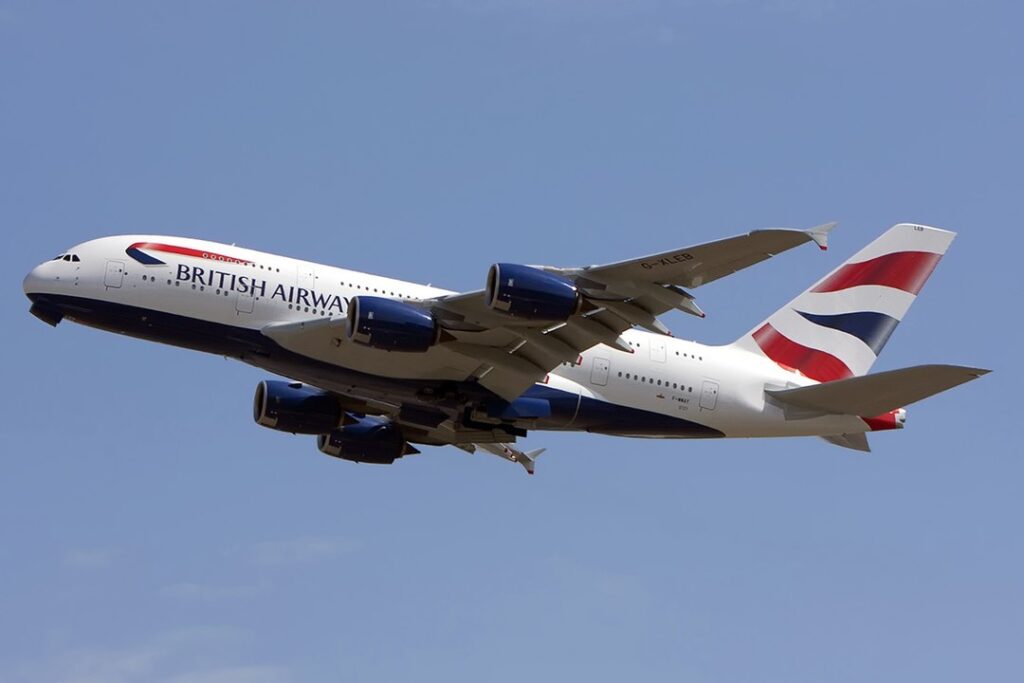 British Airways A380 flight
British Airways has ambitious plans to offer triple daily flights to Dubai during the winter. It is a significant rise from the current 19 weekly flights, reports SimpleFlying.
In comparison, the airline had planned for only a daily A380 service this winter, a notable increase from the three weekly flights operated during the summer months, reflecting the peak travel period.
The carrier's recent schedule update to OAG and Cirium indicates that two flights will now feature the quad jet A380 with a seating capacity of 469 passengers, including 14 in first class, 97 in business class, 55 in premium economy, and 303 in economy.
This temporary replacement of the previously planned 787-9/787-10 will provide an additional 253 seats per departure.
The schedule for the enhanced A380 flights is as follows, all times local:
Heathrow to Dubai: 12:50-23:55 (A380); 20:40-07:45+1 (A380); 21:35-08:30+1 (787-10)
Dubai to Heathrow: 02:10-06:15 (A380); 10:00-14:10 (A380); 13:35-17:25 (787-10)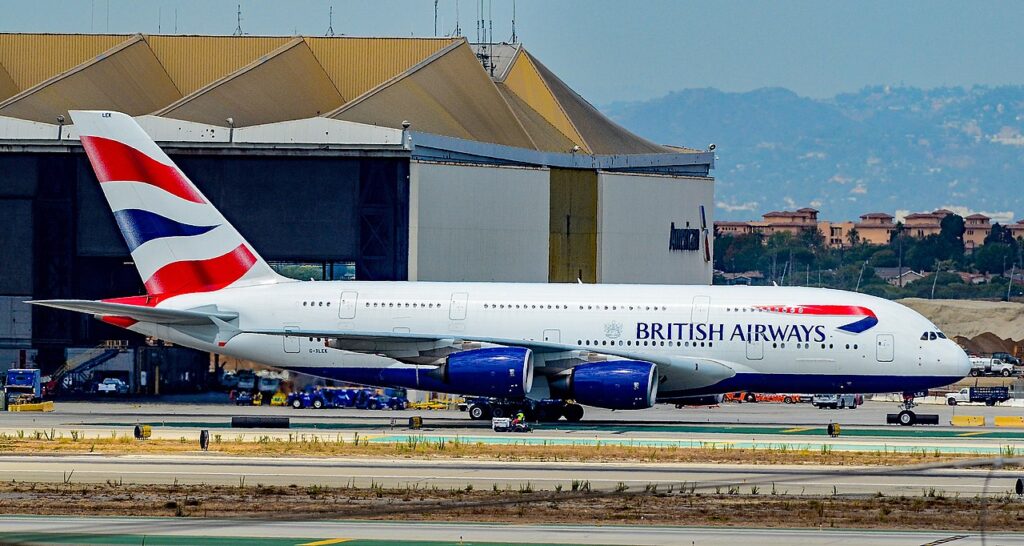 Heathrow-Dubai A380 Flights Dominate
The Heathrow-Dubai route retains its title as the world's most frequented airport pair for A380 flights. Between October 29th and November 13th, British Airways and Emirates (EK) together will offer an impressive eight daily A380 departures.
The next most-served airport pair will have just three daily flights, emphasizing the significance of this collaboration.
Based on an analysis of schedules using Cirium data, the eight daily services during this period will match the highest number of A380 flights Heathrow-UAE has seen thus far.
This level of service was last offered in March 2018 when both EK and Qantas (QF) operated the double-decker aircraft.
Although Qantas has since altered its route to include a stopover in Singapore, the A380 presence will be further bolstered when Etihad (EY) resumes A380 flights between Abu Dhabi and Heathrow, starting July 25th.
Increased Frequency with Abu Dhabi Inclusion
Etihad's A380 flights will initially operate on a daily basis, rising to 13 weekly and ultimately reaching triple daily from November 1st.
Adding Etihad's A380 schedule to that of Dubai will result in an impressive 11 daily A380 flights departing from Heathrow on a given day.
During this short period, it will once again match the highest number of A380 flights between Heathrow and the UAE.
In conclusion, British Airways' double-daily A380 flights to Dubai, though available for a limited time, represent a significant milestone in the airline's operations.
The temporary increase in A380 services promises an enhanced travel experience for passengers during the peak winter season, reaffirming the popularity of the iconic double-decker aircraft on this prestigious route.
Stay tuned with us. Further, follow us on social media for the latest updates.
Also Read: US Airlines, Including American, United, Delta, and Southwest, want you to Dress Properly – Aviation A2Z
Join us on Telegram Group for the Latest Aviation Updates. Subsequently, follow us on Google News.