DELHI- After taking over Air India (AI) from the government last year, Tata Group implemented strategic measures to revamp the struggling carrier.
The group's four airlines, including Air India, Air India Express, AIX Connect, and Vistara, have been instrumental in this transformation.
Tata Strategy to Rebuild Air India
Once burdened with piling losses and debt, Air India now embarks on a multi-stage transformation journey to evolve into a "world-class global airline with an Indian heart."
The flag carrier expands its fleet and network, enhances its customer proposition, and boosts operational reliability.
According to Air India CEO Campbell Wilson, the revival process is akin to a Test match rather than a T20 match. Here are some of the key revamp measures the airline has undertaken.
Vihaan.AI: A Path to Excellence
Tata Air India launched a comprehensive five-year roadmap called Vihaan.AI, symbolizing the dawn of a new era. The roadmap focuses on expanding the airline's network and fleet, enhancing customer experience, and improving operational reliability.
Vihaan.AI centers around five key pillars: exceptional customer experience, robust operations, industry-best talent, industry leadership, and commercial efficiency and profitability.
Staffing and Organizational Structure
With the goal of rapid expansion in mind, Tata Air India is actively hiring over 4,200 cabin crew and 900 pilots in 2023. The airline has been on a hiring spree, adding nearly 5,000 employees in the last eighteen months, including pilots and cabin crew.
Moreover, the airline has implemented a new organizational structure for non-flying staff, simplifying roles and promoting productivity.
Gurukul.AI: Personalized Learning for Employees
The introduction of Gurukul.AI, a personalized learning hub, complements the Vihaan.AI roadmap. This initiative assesses employees' roles, competencies, and proficiencies, offering customized upskilling paths.
In the future, the platform plans to provide AI-driven solutions for pilot training management.
Restructuring of Route Network
Tata Air India is restructuring its route network among its four airlines to avoid internal competition.
The full subsidization of Air Asia India in 2022 led to Air India serving airports such as Bhubaneswar, Bagdogra, and Surat. While enhancing connections from Delhi and Mumbai to other key domestic cities for seamless international connectivity.
Partnerships for Growth
Air India has entered into collaborations to bolster its operations. A multi-year deal with Sabre Corporation enables global access to the airline's fares and seats, while Microsoft's technologies have been adopted for improved productivity and secure communication among employees.
Enhanced Customer Experience
Tata Air India focuses on enhancing customer experience through revamped inflight menus featuring gourmet meals and fine beverages.
Additionally, a technology upgrade and personalized features on the website contribute to improved customer satisfaction.
A Net Promoter Score (NPS)-based feedback mechanism collects valuable insights from customers, driving further improvements.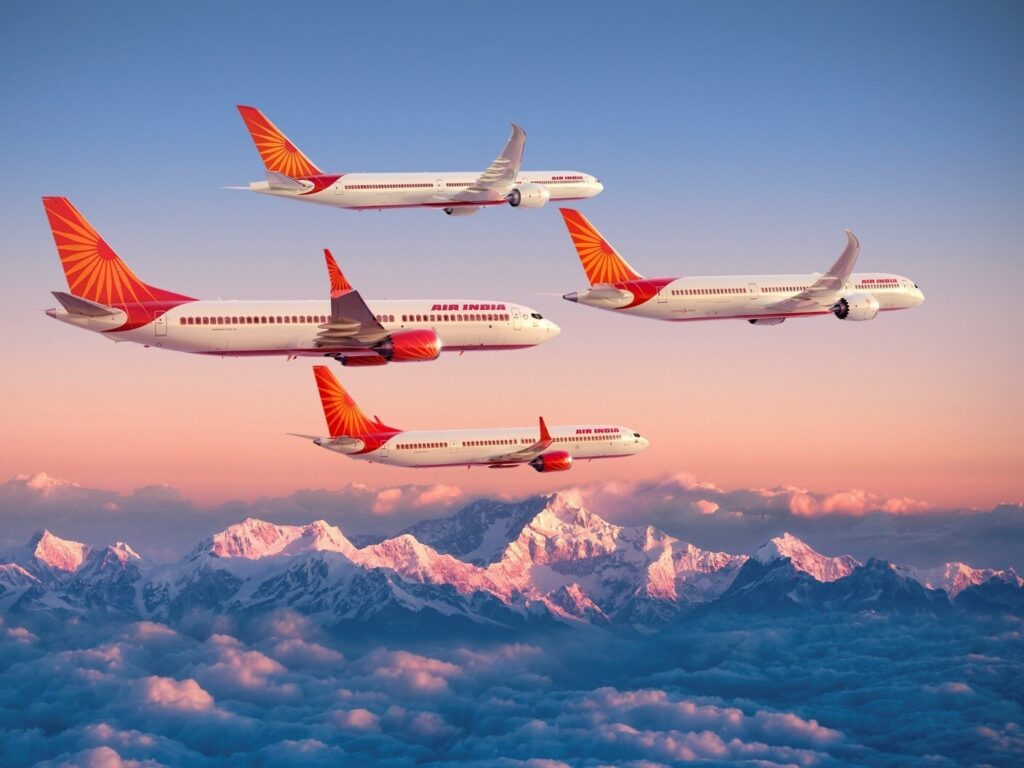 Expanding Fleet and Fleet Renewal
Tata Air India finalized orders for 250 Airbus and 220 Boeing aircraft, valued at $70 billion.
The airline has already started receiving deliveries of leased B777 and A320 aircraft, with plans to operate its fleet's most advanced and fuel-efficient aircraft within five years.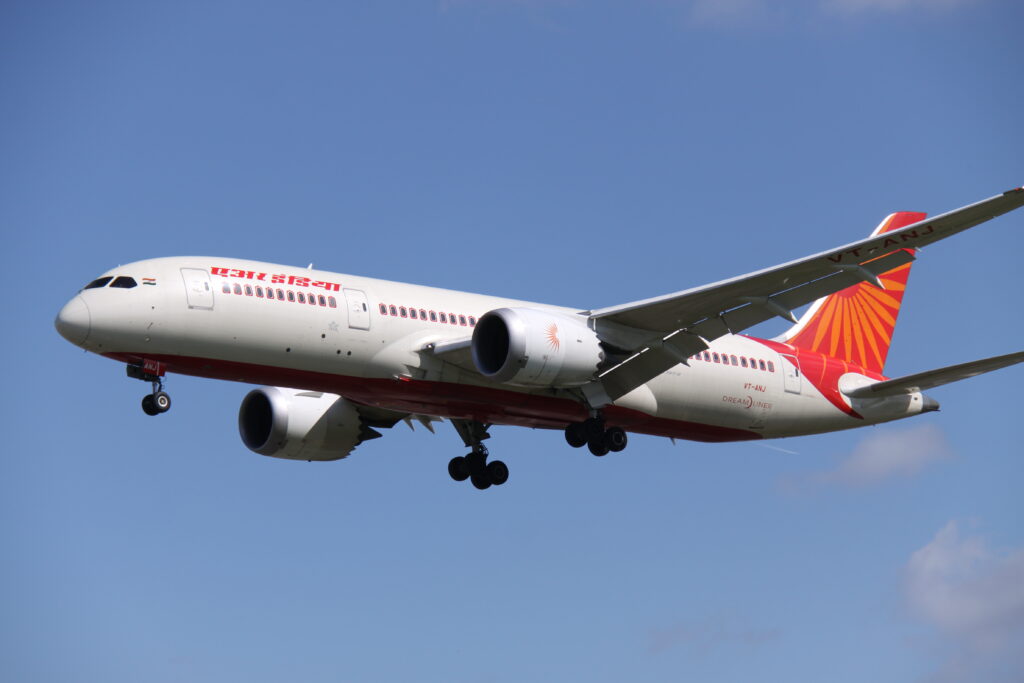 Bottom Line
With strategic measures in place and ambitious growth plans, Tata Air India is steadfast in its pursuit of transforming into a world-class global airline with an Indian heart.
The Vihaan.AI roadmap and various initiatives and partnerships solidify the airline's commitment to excellence and unparalleled customer experience.
Feature Image: Harsh Tekriwal (@avgeekwithlens) • Instagram photos and videos
Stay tuned with us. Further, follow us on social media for the latest updates.
Also Read: US Airlines, Including American, United, Delta, and Southwest, want you to Dress Properly – Aviation A2Z
Join us on Telegram Group for the Latest Aviation Updates. Subsequently, follow us on Google News.