VIRGINIA- Airlines Reporting Corp (ARC) released its latest data, revealing that air ticket sales through U.S. travel agencies in June 2023 experienced a noteworthy increase of 2% compared to the same period last year, reaching an impressive total of $8.1 billion.
The data for the first six months of 2023 showcased a remarkable 27% surge in total sales compared to the first half of 2022. However, when compared to pre-pandemic levels in 2019, sales were slightly down by 0.3%.
Despite this, the total number of passenger trips recorded an 11% increase over the same period in 2022. However, it was 12% lower than the figures from 2019.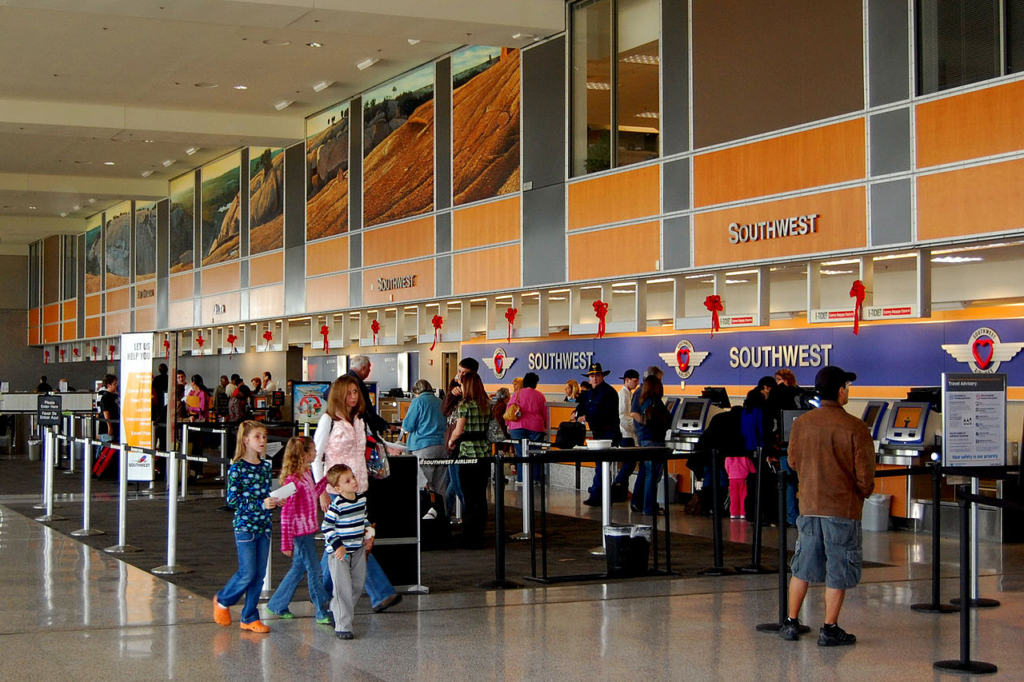 US Passengers bought Tickets worth 8 Billion
One of the most significant observations from January to June 2023 is the robust growth in international travel.
The total number of international trips settled through ARC soared by 22% yearly. While domestic trips only experienced a 5% growth.
Steve Solomon, the Chief Commercial Officer at ARC, expressed his satisfaction with the results. He stated, "Air travel's resiliency was on full display through the first half of 2023."
Despite facing some economic headwinds, both business and leisure travelers displayed strong demand. Airlines also responded by adding more flights, leading to an upswing in travel agency sales.
June 2023 Metrics at a Glance
The specific data for June 2023 exhibited the following trends:
Total sales: $8,098,227,889, with a month-over-month decrease of 10% but a year-over-year increase of 2%.
Total passenger trips: 22,276,370, showing an 8% decline compared to the previous month but a 3% increase from the same period in 2022.
U.S. domestic trips: 13,620,896, marking an 8% decrease compared to the previous month and a 1% dip from June 2022.
International trips: 8,655,474, with a 7% decline from the previous month but a significant 10% increase compared to June 2022.
Average ticket price: $555, reflecting a 1% decrease compared to the previous month and an 8% decrease from June 2022.
Notably, ancillary sales experienced a substantial boost, soaring by 79% yearly, amounting to $24,555,898. The number of ancillary transactions also rose by 62%, reaching 377,122 over the same period.
Results for June 2023 showed:
| | | | |
| --- | --- | --- | --- |
| ARC Ticketing Metric | Total | Month-Over-Month Variance | Year-Over-Year Variance |
| Total sales | $8,098,227,889 | -10% | +2% |
| Total passenger trips | 22,276,370 | -8% | +3% |
| U.S. domestic trips | 13,620,896 | -8% | -1% |
| International trips | 8,655,474 | -7% | +10% |
| Average ticket price | $555 | -1% | -8% |
Continued Growth Amidst Economic Challenges
June 2023 marked the third consecutive month where the average price of a U.S. round-trip ticket remained below the levels seen in previous years.
Despite the economic challenges, the aviation industry demonstrated its resilience, catering to the demands of travelers both for business and leisure.
The continuous addition of flights by airlines, coupled with the increasing travel agency sales, indicates a promising path to recovery for the aviation sector.
Stay tuned with us. Further, follow us on social media for the latest updates.
Also Read: US Airlines, Including American, United, Delta, and Southwest, want you to Dress Properly – Aviation A2Z
Join us on Telegram Group for the Latest Aviation Updates. Subsequently, follow us on Google News.