WISCONSIN- Avelo Airlines (XP) has unveiled its exclusive nonstop service between Central Wisconsin Airport (CWA) and Orlando International Airport (MCO), marking a significant milestone for the region's air travel.
With this move, Avelo becomes the first and only low-fare airline serving CWA and offers the sole nonstop flights from Central Wisconsin to the Theme Park Capital of the World in Central Florida.
This new route is set to commence operations on October 5, 2023, with flights operating twice a week on Thursdays and Sundays.
Avelo Airlines Central Wisconsin to Orlando
Avelo's arrival introduces a new era of affordable, convenient, and reliable air travel to Central Wisconsin, providing residents with easier access to the popular tourist destination.
Travelers will now have the option to bypass long drives to distant airports or costly connecting flights, as Avelo bridges the gap between Central Wisconsin and Orlando with its nonstop service.
Introductory one-way fares between CWA and MCO start at $49*, making it an attractive choice for budget-conscious travelers.
Avelo Airlines Chairman and CEO Andrew Levy expressed excitement about the exclusive nonstop service to Orlando. Further emphasizing the company's commitment to providing everyday low fares, industry-leading reliability, and friendly service.
The addition of Central Wisconsin to Avelo's nationwide route network enables the airline to serve half of the United States, enhancing travel options for passengers across the region.
Positive Impact on Central Wisconsin's Economy
The Wisconsin Economic Development Corporation (WEDC) Secretary and CEO, Missy Hughes, lauded Avelo's decision to extend air service to Central Wisconsin Airport, highlighting its positive impact on residents' lives.
The increased connectivity is expected to create business and recreational travel opportunities, making Central Wisconsin an even more attractive place to live and work.
Central Wisconsin Airport Board Chair David Ladick warmly welcomed Avelo Airlines to the airport, emphasizing the benefits of the new nonstop, year-round service to Orlando.
The addition of Avelo provides greater connectivity and offers a low-fare option for travelers in central and northern Wisconsin.
With nonstop service to Orlando, travelers can now experience the excitement and adventure of the Theme Park Capital of the World without the hassle of multiple stops or long layovers.
Orlando International Airport is the gateway to a city filled with endless entertainment, unique experiences, sizzling nightlife, vibrant entertainment scenes, craft breweries, wineries, professional sports teams, and much more.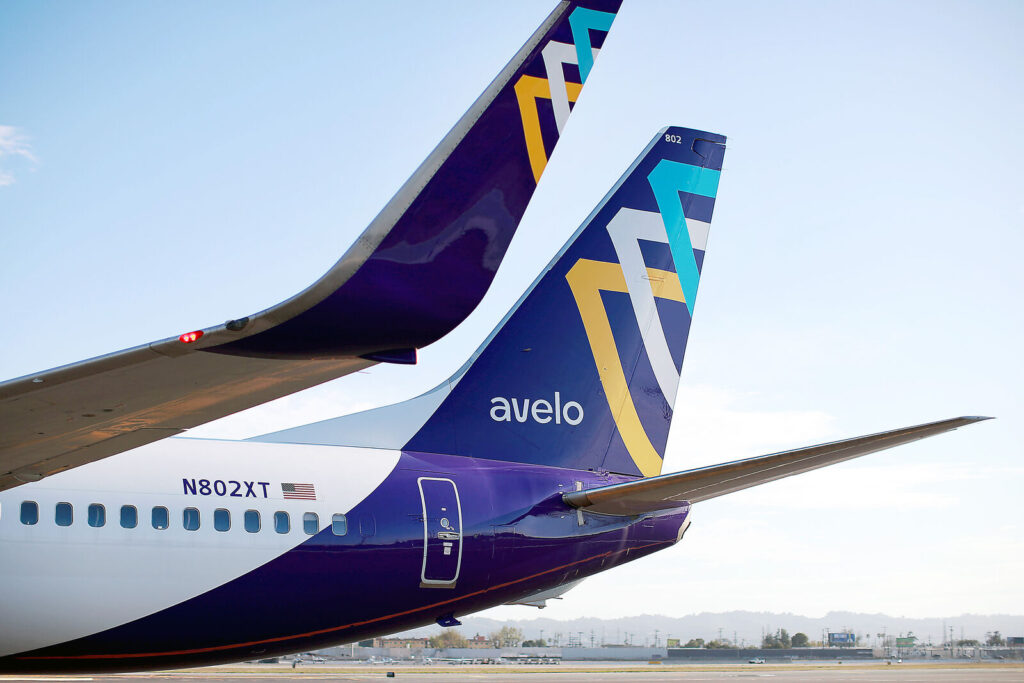 New Era of Convenience and Choice
Since its inception on April 28, 2021, Avelo Airlines has been committed to providing customers with affordable, time-saving air travel options.
With 46 destinations across 25 states, Avelo has focused on flying unserved routes to underserved communities, bringing convenience and competition to air travel.
Avelo offers Customers everyday low fares on all its routes and the flexibility to change or cancel itineraries without extra fees. The airline also provides various travel-enhancing options, including priority boarding, checked bags, carry-on overhead bags, and pet-friendly cabin travel.
The airline's Boeing Next-Generation (NG) 737 aircraft ensure a spacious and comfortable flying experience, offering various seating options, including extra legroom seats for added comfort.
Avelo's commitment to nonstop flights minimizes delays, cancellations, and lost bags, making it one of America's most reliable airlines. In the first half of 2023, Avelo achieved the lowest flight cancellation rate and the second-best on-time performance in the U.S. airline industry.
Avelo's Soul of Service culture is centered around a One Crew Value, promoting a welcoming and caring experience for customers.
The Crewmembers' focus on anticipating and understanding Customer needs ensures a seamless travel experience both on the ground and in the air.
With Avelo's new nonstop service between Central Wisconsin and Orlando, travelers can look forward to more convenient, affordable, and enjoyable air travel options.
Whether exploring the enchanting theme parks or other attractions, Avelo's commitment to serving Central Wisconsin paves the way for exciting journeys that begin right at Central Wisconsin Airport.
Stay tuned with us. Further, follow us on social media for the latest updates.
Also Read: US Airlines, Including American, United, Delta, and Southwest, want you to Dress Properly – Aviation A2Z
Join us on Telegram Group for the Latest Aviation Updates. Subsequently, follow us on Google News.