SALEM, OREGON- Avelo Airlines (XP), renowned for its commitment to affordability and convenience, has announced its new flights today excitingly.
The airline will be introducing exclusive nonstop service from the greater Salem/Portland region to two prominent destinations: Las Vegas (LAS) and Los Angeles (LAX).
This development marks a significant milestone as Avelo becomes the first commercial airline to serve Salem Municipal Airport (SLE) in almost 15 years.
Moreover, Avelo is the sole carrier providing nonstop flights from SLE to the Entertainment Capital of the World and Southern California.
Avelo Airlines Announces New Flights
Situated in the heart of Oregon's picturesque Willamette Valley, Salem is surrounded by nearly 100 cities, including prominent locations such as Portland, Eugene, Corvallis, and Beaverton.
With 70% of Oregon's population residing in the Valley, Avelo's new service at SLE promises to make travel to Southern California and Las Vegas more convenient than ever before.
Travelers can avail themselves of introductory one-way fares starting at just $39* between SLE and Las Vegas' Harry Reid International Airport (LAS) or L.A.'s renowned Hollywood Burbank Airport (BUR). Reservations can be made conveniently through AveloAir.com.
Avelo will operate a twice-weekly nonstop service between Salem and Las Vegas, commencing on October 5, 2023, with flights taking place on Thursdays and Sundays.
Additionally, the airline will provide twice-weekly nonstop service between Salem and BUR, beginning on October 6, 2023, and transitioning to flights on Fridays and Mondays from November 2. These routes will be serviced by Boeing Next-Generation (NG) 737 aircraft.
Executive Insights
Avelo Airlines Chairman and CEO Andrew Levy expressed his enthusiasm, saying, "Salem – say hello to Avelo! We are excited to announce nonstop service from the greater Salem/Portland region to Las Vegas and Los Angeles. As the first airline to serve the Capital City in nearly 15 years, Avelo makes getting to your favorite destinations easier and more affordable than ever. Say goodbye to the hassle of long and expensive gas-guzzling drives to other distant airports, and say hello to a new era of convenience, low fares, and reliability."
Salem Mayor Chris Hoy celebrated this announcement, highlighting commercial passenger air service's positive impact on the city's future. Mayor Hoy acknowledged the collaborative efforts of the community and city staff that made this milestone possible.
Marion County Commissioner Kevin Cameron expressed his support for the initiative, emphasizing that the Salem Airport provides residents with a viable alternative for commercial flights, reducing the reliance on larger airports in Portland or Eugene.
Commissioner Cameron emphasized the county's dedication to supporting the necessary infrastructure for commercial flights, viewing it as a catalyst for economic development.
Tom Hoffert, CEO of the Salem Area Chamber of Commerce, commended the investment in Salem's future.
Hoffert affirmed the Chamber's unwavering support for bringing commercial air service to the community and looked forward to its positive impact on the local economy and regional connectivity.
Angie Villery, CEO of Travel Salem, expressed her delight at the realization of a five-year effort to restore commercial air service to Salem. Villery praised the collaboration between key stakeholders and the community's support, particularly from the tourism and hospitality industry, to make this achievement possible.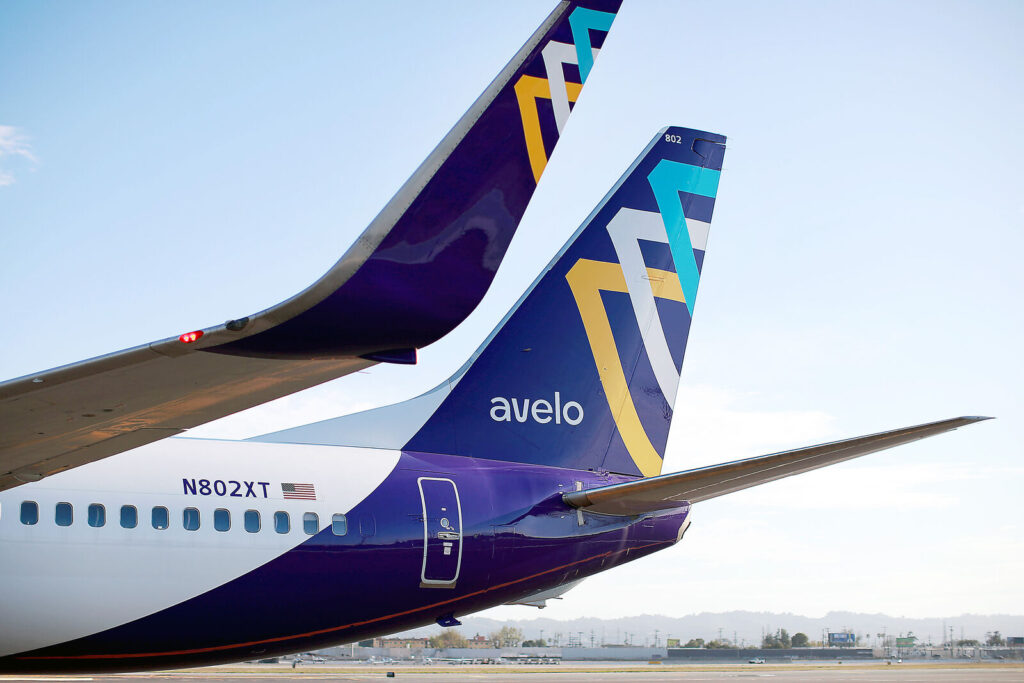 Las Vegas and Los Angeles
Las Vegas, widely recognized as one of North America's premier business and leisure destinations, offers an array of attractions for all visitors.
From unparalleled entertainment and nightlife to thrilling sporting events, world-famous hotels, dining experiences, casinos, and shopping, the city provides diverse experiences.
Beyond the renowned Las Vegas Strip, outdoor adventures, family-friendly activities, top-rated golf courses, and iconic attractions await travelers of all ages.
Positioned in the heart of Southern California, Hollywood Burbank Airport (BUR) boasts a convenient location surrounded by L.A.'s iconic beaches, dining options, entertainment venues, shopping centers, and sun-soaked outdoor recreation areas.
Whether departing or arriving, BUR offers a refreshingly hassle-free experience. It is renowned for its seamless curbside pickup and drop-off, shorter queues, efficient baggage delivery, faster TSA security lines, and close proximity between the terminal and ground transportation, parking, and rental car facilities.
These factors contribute to making BUR the epitome of convenience, providing stress-free access to Los Angeles.
Stay tuned with us. Further, follow us on social media for the latest updates.
Also Read: Indian Students Deported Back to Delhi from USA on Delta Flight – Aviation A2Z
Join us on Telegram Group for the Latest Aviation Updates. Subsequently, follow us on Google News.