CHICAGO- United Airlines (UA) Boeing 767 encountered a mid-air emergency on Monday, resulting in the loss of its emergency evacuation slide.
The slide unexpectedly descended into the backyard of a residence near Chicago's O'Hare International Airport (ORD), astonished officials and residents.
The major US carrier was operating flight UA12 from Zurich (ZRH) to Chicago (ORD) using Boeing 767, having registration N666UA.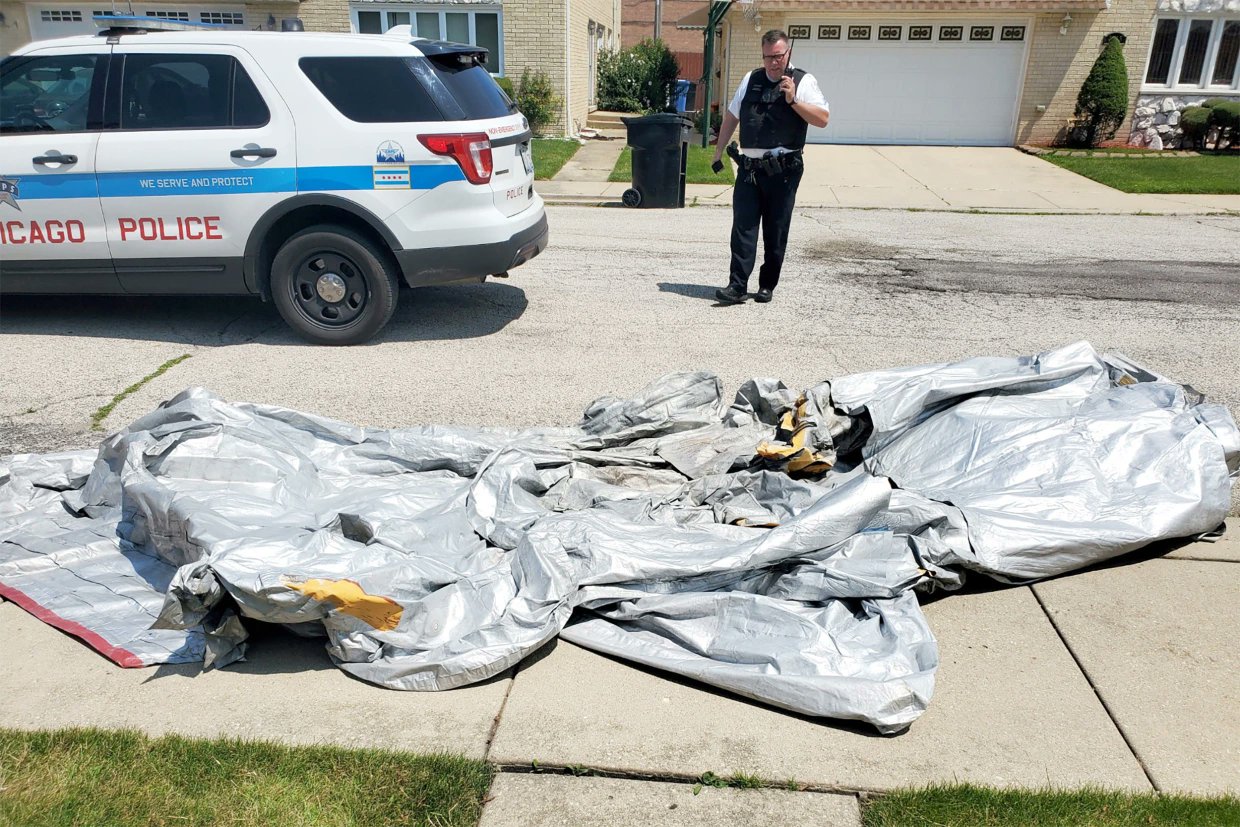 Eyewitness Account and Damage Assessment
Patrick Devitt, a resident in the neighborhood where the incident occurred, witnessed the shocking event. His father-in-law and son were inside their home when they heard a loud boom around 12:15 p.m. CT.
Upon investigation, they discovered the massive evacuation slide resting in their backyard. The authorities were immediately alerted to the situation.
Devitt, who was on his way home from work, took immediate action. He moved the sizeable equipment from the backyard to the front of the house. However, the incident had already caused damage to the home's roof and a kitchen window screen.
"When it's all stretched out, it's larger than a small car. It's a very big piece of equipment that fell," Devitt stated in an interview with CNN affiliate WLS.
United and FAA Respond to Evacuation Slide Fall Incident
The Federal Aviation Administration (FAA) reported that maintenance workers at O'Hare made the alarming discovery of the missing evacuation slide after the plane landed.
United Airlines swiftly responded, stating that they promptly informed the FAA and are collaborating with their team to investigate the circumstances surrounding the incident.
This isn't the first time such an occurrence has taken place. In 2019, a slide detached from a Delta Air Lines (DL) flight while landing at Boston's Logan International Airport (BOS). The slide, too, landed in a residential area, but luckily, there were no injuries reported.
The Chicago Police Department responded to the incident in the 4700 block of North Chester Avenue but deferred all inquiries regarding the investigation to the FAA, the lead agency overseeing aviation safety.
With investigations underway, passengers and the aviation community await further updates on the cause of this unexpected detachment of the emergency evacuation slide during the United Airlines flight over Chicago.
Stay tuned with us. Further, follow us on social media for the latest updates.
Also Read: US Airlines, Including American, United, Delta, and Southwest, want you to Dress Properly – Aviation A2Z
Join us on Telegram Group for the Latest Aviation Updates. Subsequently, follow us on Google News.