SAN FRANCISCO- Air Canada (AC) has inaugurated its latest addition to the Maple Leaf Lounge network with the opening of a state-of-the-art lounge at San Francisco International Airport (SFO).
This marks the airline's 28th lounge globally and its third Maple Leaf Lounge in the United States.
With an emphasis on comfort and convenience, the new lounge in Terminal 2 provides eligible passengers with a modern and exclusive retreat before their flights to Canada and beyond.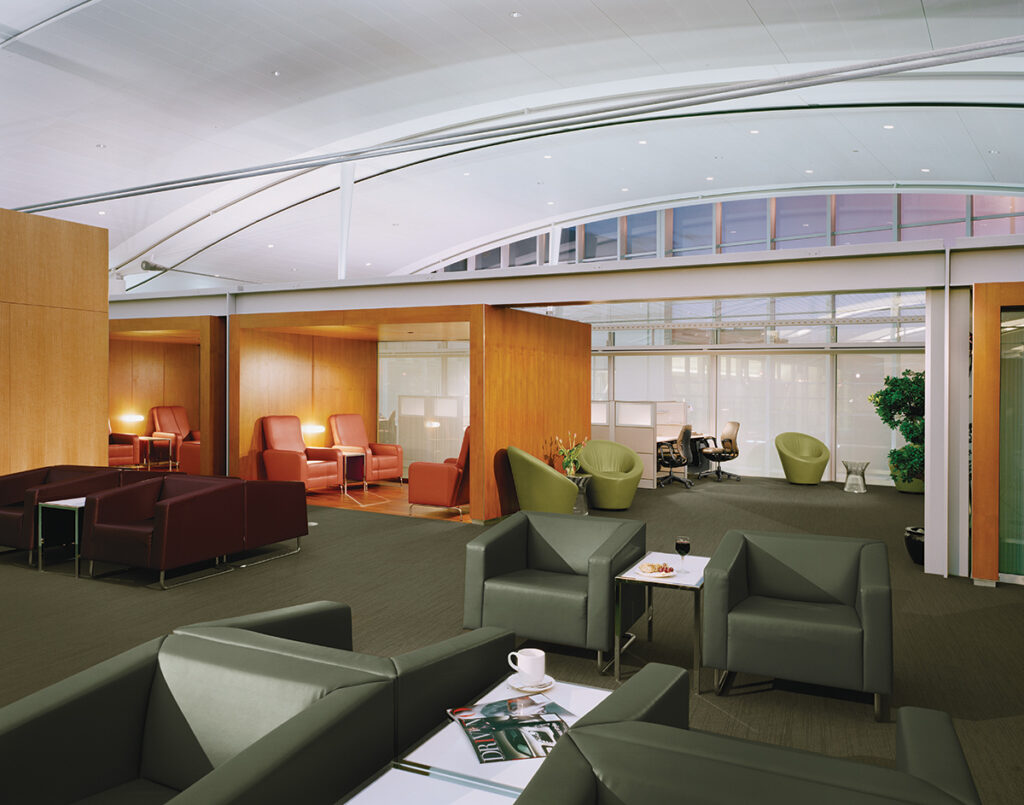 Air Canada New Maple Lounge
The newly unveiled Maple Leaf Lounge at SFO introduces several premium amenities. This includes Air Canada's first-ever outdoor lounge terrace. This exclusive feature offers a tranquil setting where travelers can relax and enjoy stunning views of the aircraft and runway.
Spanning over 8,100 square feet (761 square meters) and accommodating 165 seats, the lounge elevates Air Canada's commitment to delivering exceptional flight experiences for passengers flying from California to Canada or connecting through the airline's main hubs in Toronto Pearson, Montreal Trudeau, and Vancouver International Airports.
Jacqueline Harkness, Managing Director of Products and Services at Air Canada, expressed her enthusiasm for introducing the Maple Leaf Lounge experience to San Francisco International Airport.
She stated, "We're thrilled to bring our Maple Leaf Lounge experience to San Francisco International Airport, giving our Bay Area customers a way to enjoy Air Canada's award-winning product and glowing-hearted hospitality from the moment they arrive. It's another way we're investing to become San Francisco's favorite way to travel internationally."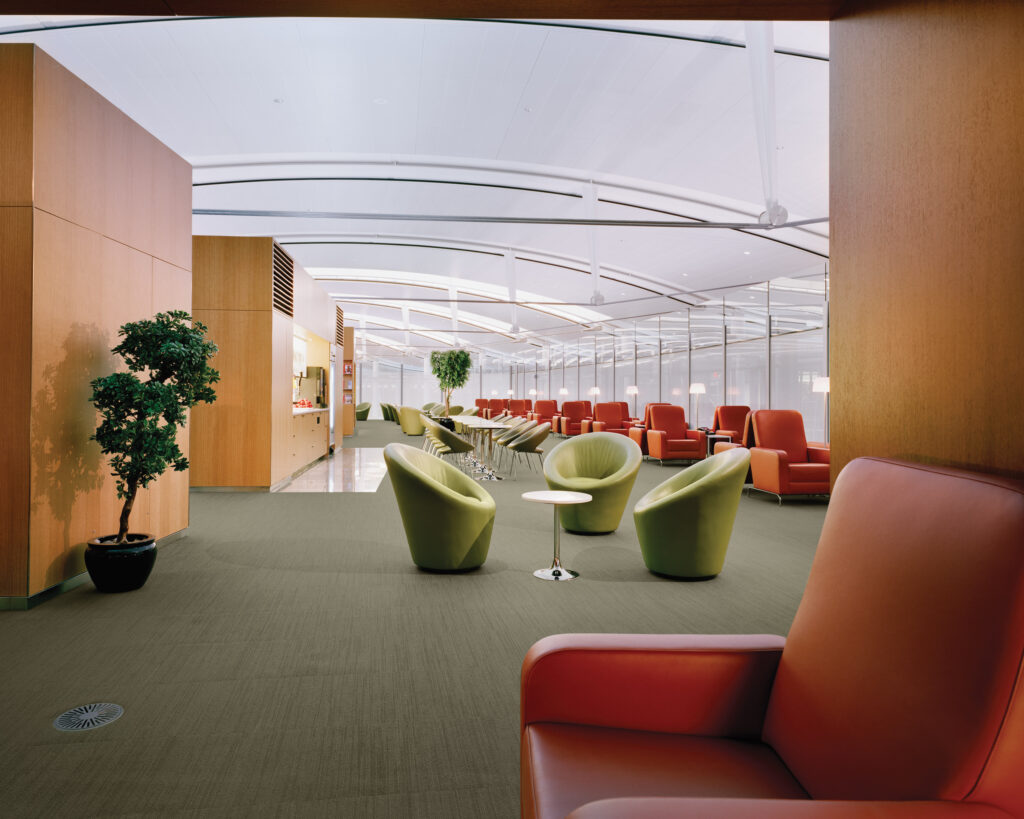 Captivating Design and Locally-Inspired Offerings
The new Maple Leaf Lounge at SFO pays tribute to its California location through its thoughtful design, decor, and culinary offerings.
Collaborating with the renowned San Francisco-based architectural firm Gensler, Air Canada has created a space that harmonizes with its surroundings.
The lounge also showcases a collection of multidisciplinary art, including works by Canadian painter Shawn Evans and a custom mural by California artist Amos Goldbaum, reflecting the vibrant cultures of both California and Canada.
Delighting the palates of visitors, the lounge offers a range of locally-inspired food and beverage selections. Travelers can indulge in a self-serve buffet featuring hot and cold dishes that highlight the flavors of the region.
The bar, staffed by expert bartenders, serves various wines, including selections from Canada and California, craft beers from esteemed breweries like Sierra Nevada Brewing Company and Anchor Brewing, and a curated cocktail menu and espresso.
Unparalleled Amenities and Services
The new Maple Leaf Lounge at SFO is designed to provide a premium and seamless experience for Air Canada's eligible customers. The lounge features e-gates and biometric identification for convenient and hands-free entry.
Passengers can also freshen up before their journeys in the lounge's showers, complete with heated towel racks. A VIP room accommodating up to 10 people is available for those seeking a more private space.
The opening of the Maple Leaf Lounge at SFO is part of Air Canada's ongoing expansion of its lounge network.
The airline has recently reintroduced Newark Liberty International Airport to its roster of lounges by unveiling the new United ClubSM location in Newark Terminal A.
In this unique collaboration, Air Canada is co-located within the United Club, providing dedicated customer service for Air Canada passengers and access policies consistent with the Maple Leaf Lounges.
Air Canada's Maple Leaf lounges, including the new location at SFO and the United ClubSM in Newark Terminal A, are available to various eligible customers.
This includes Aeroplan 50K, 75K, and Aeroplan Super Elite Status members, Star Alliance Gold members, Aeroplan premium co-brand cardholders, and passengers traveling on a business class ticket with Air Canada or another Star Alliance member.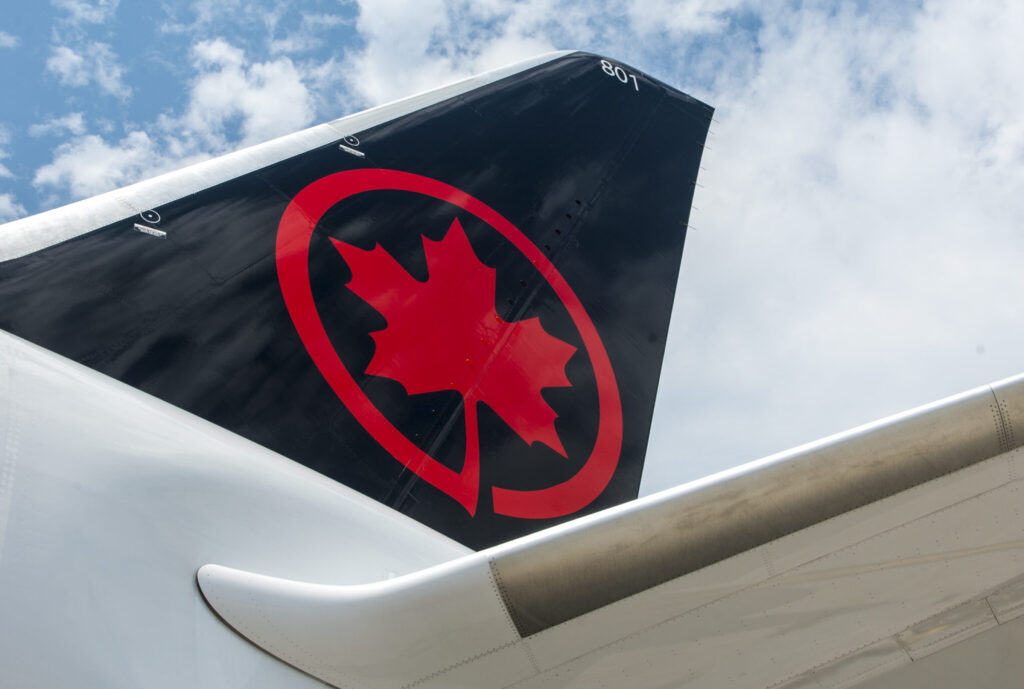 Global Lounge Offering
As a leading global carrier, Air Canada boasts lounges in 19 airports worldwide, including major hubs like New York's LaGuardia and Newark and Los Angeles and San Francisco in California.
International Business Class passengers departing from Toronto Pearson or Vancouver hubs also have access to the acclaimed Air Canada Signature Suites. Furthermore, when flying abroad, travelers can enjoy the Maple Leaf Lounges at London Heathrow and Frankfurt.
In collaboration with United Airlines, Air Canada offers up to 21 daily flights from San Francisco to various Canadian cities, including Vancouver, Calgary, Edmonton, Toronto, and Montreal.
This robust flight schedule represents approximately 21,000 seats available weekly. Notably, select flights between San Francisco and Toronto are operated on wide-body aircraft featuring Air Canada's renowned lie-flat pods for ultimate comfort during the journey.
With the launch of the new Maple Leaf Lounge at San Francisco International Airport, Air Canada continues to prioritize the comfort and satisfaction of its passengers, further solidifying its position as a preferred choice for international travel from the Bay Area.
Stay tuned with us. Further, follow us on social media for the latest updates.
Also Read: US Airlines, Including American, United, Delta, and Southwest, want you to Dress Properly – Aviation A2Z
Join us on Telegram Group for the Latest Aviation Updates. Subsequently, follow us on Google News.