HOUSTON- Today, Avelo Airlines (XP) unveiled its new nonstop route connecting Tweed-New Haven Airport (HVN), the most convenient airport in Southern Connecticut, to Puerto Rico's San Juan Luis Muñoz Marín International Airport (SJU).
This marks Avelo's first destination beyond the continental United States. Further, to celebrate the launch of this exciting route, introductory one-way fares between HVN and SJU begin at $99.
Avelo Airlines New Flights
Avelo Airlines' Chairman and CEO, Andrew Levy, expressed excitement over the long-awaited announcement.
He emphasized that this new nonstop service between Tweed-New Haven Airport and San Juan Luis Muñoz Marín International Airport will facilitate easy and affordable connections for the growing number of Puerto Ricans residing in Connecticut, allowing them to reunite with their loved ones.
As winter approaches, this addition to Avelo's offerings showcases how the airline is continually inspiring travel in innovative ways for Southern Connecticut.
Moreover, Levy expects that this route's affordability and convenience will attract many travelers from Puerto Rico to explore Connecticut. He highlighted the win-win opportunity this presents for both Connecticut and Puerto Rico.
Levy expressed gratitude to Governor Lamont, Senator Blumenthal, and other leaders in Connecticut for their visionary approach that made this venture possible.
The new route will commence operations on November 15, 2023, with Avelo operating flights twice weekly on Wednesdays and Saturdays, utilizing Boeing Next-Generation (NG) 737 aircraft.
This makes Avelo the sole airline offering nonstop service between Southern Connecticut and the captivating Island of Enchantment, Puerto Rico.
Administrative Insights
Connecticut Governor, Ned Lamont, expressed enthusiasm for Avelo Airlines' ongoing growth at Tweed Airport, especially with the addition of the new route to San Juan.
He highlighted the airport's accessibility for residents of southern Connecticut, offering quick and convenient travel options. Lamont emphasized that the expansion of routes like this contributes to the region's overall strength, bolstering economic competitiveness and enhancing the quality of life.
U.S. Senator, Richard Blumenthal, celebrated the milestone achieved by Avelo with the introduction of the new route.
He acknowledged its significance, particularly for Connecticut's sizable Puerto Rican population, as it provides an affordable and convenient way for them to travel back home to visit friends and family.
Blumenthal also expressed his satisfaction with Avelo's growth over the past two years and pledged to continue advocating for advancements in the state's air travel infrastructure and local airports.
Avelo Airlines unveiled the exciting news during a vibrant Puerto Rico-themed Tweed Airport ceremony featuring Puerto Rican food and entertainment by Movimiento Cultural Bomba Band, set amidst a backdrop of Puerto Rican flags and red, white & blue balloons.
The event brought together Avelo leaders and local and state political, community, and business officials, including Chief Financial Officer Hunter Keay, Connecticut Governor Ned Lamont, and United States Senator Richard Blumenthal.
With this new route to San Juan, Avelo has expanded its route map to 47 destinations, covering 25 states and one U.S. territory, marking the airline's first Caribbean destination.
Discover the Heart & Soul of the Caribbean in Puerto Rico
Embrace the enchantment of San Juan Luis Muñoz Marín International Airport (SJU), the gateway to Puerto Rico's vibrant charm. Nestled in Isla Verde, Carolina district, this easily accessible airport is just moments away from the bustling city of San Juan.
Puerto Rico beckons with a captivating blend of Old World allure and modern wonders, all on a compact island that promises an abundance of unique and unforgettable experiences.
Its rich history, vibrant culture, delectable cuisine, pristine beaches, majestic mountains, and an array of leisure and adventure await, creating an idyllic Caribbean paradise.
Warm hospitality makes visitors feel like cherished family. At every turn, a celebration of life and cultural fervor unfolds, offering a nourishing journey for the soul, complemented by a captivating rhythm.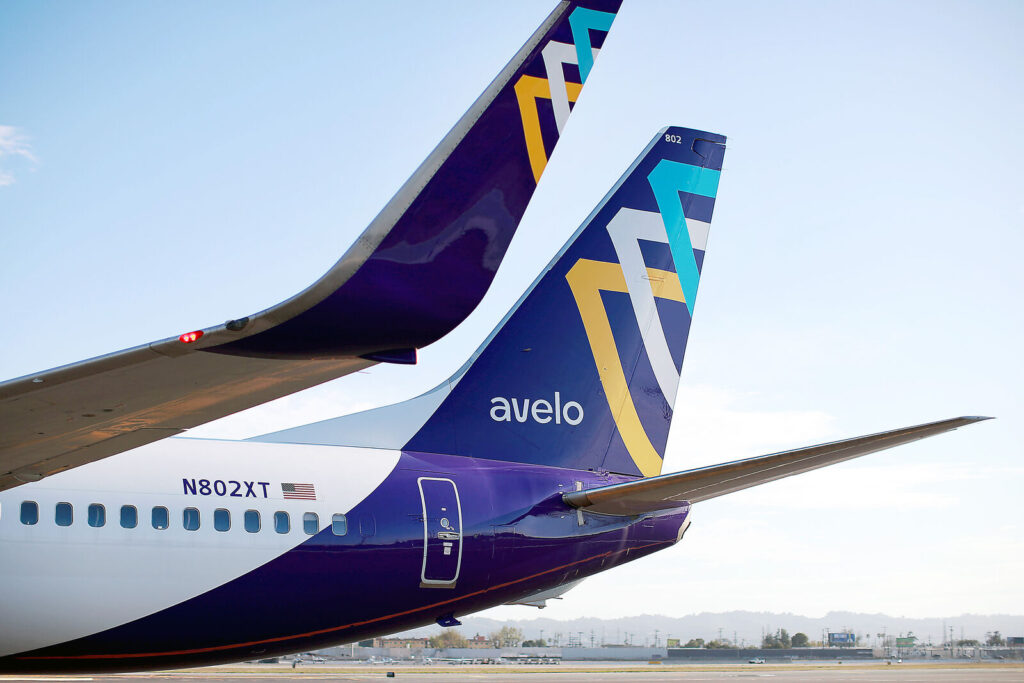 The Ultimate Convenience and Affordability in Connecticut
Escape the hustle and bustle of other airports and revel in the refreshing ease and simplicity that Tweed-New Haven Airport (HVN) offers as Connecticut's most convenient and affordable gateway.
Embracing a hometown airport experience, HVN's strategic location adjacent to major highways and commuter railways makes it the epitome of traveler-friendly convenience in the region.
Since commencing its operations at HVN in November 2021, Avelo Airlines has flown over 1.3 million delighted customers on more than 10,000 flights.
With the introduction of the new route to Puerto Rico, Avelo extends its reach to 18 nonstop destinations from Southern Connecticut, encompassing seven states and one U.S. territory.
Get ready to explore new horizons with Avelo's seamless connectivity and extraordinary travel experiences.
Stay tuned with us. Further, follow us on social media for the latest updates.
Also Read: US Airlines, Including American, United, Delta, and Southwest, want you to Dress Properly – Aviation A2Z
Join us on Telegram Group for the Latest Aviation Updates. Subsequently, follow us on Google News.