ATLANTA- Continuing its commitment to a fuel-efficient fleet, Delta Air Lines (DL) has exercised options for 12 additional Airbus A220-300 aircraft.
This move brings the total number of A220s ordered by Delta to 131, including the 70 yet to be delivered.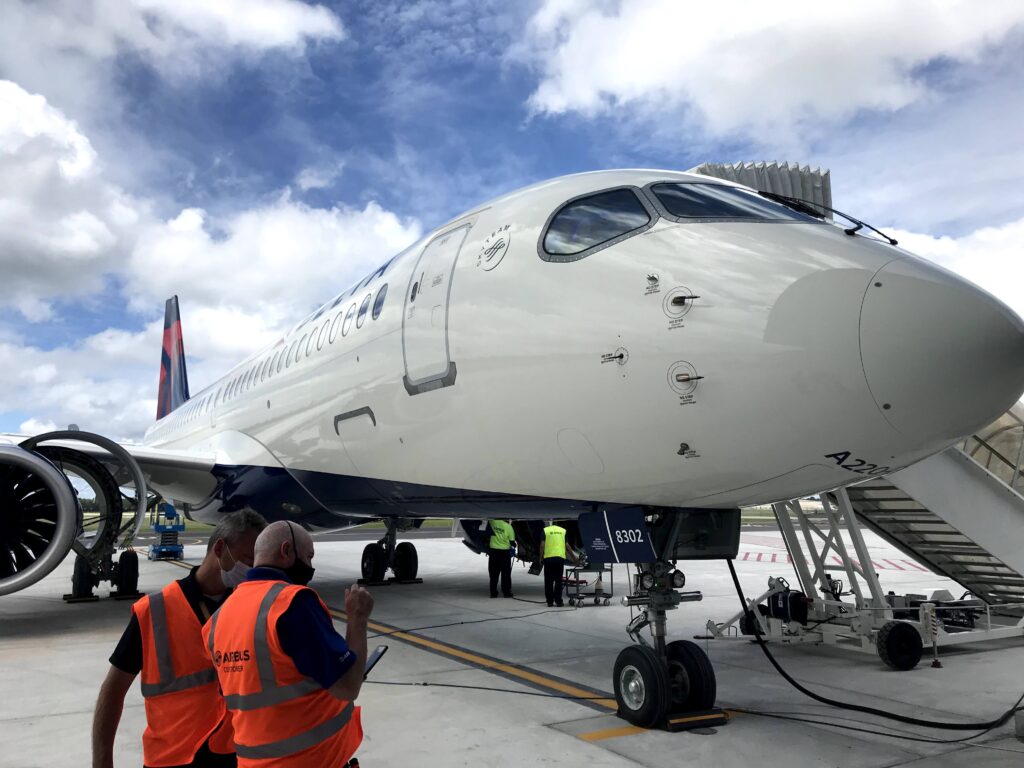 Delta exercises options for 12 Airbus A220
According to Kristen Bojko, Vice President of Fleet at Delta, the A220-300 offers both efficient performance and flexibility.
This expansion of Delta's A220 family reflects the airline's investment in the future of sustainable aviation. Delta recognizes the benefits of the A220-300 in terms of its streamlined operations and reduced environmental impact.
The A220-300 is powered by Pratt & Whitney's latest-generation geared turbofan GTF™ engines. These engines optimize the fan and turbine speeds, producing exceptional fuel efficiency.
Delta's decision to grow its A220 fleet aligns with the company's commitment to sustainability, complementing its existing fleet of fuel-efficient A321neo aircraft.
Aside from its impressive environmental credentials, the next-generation A220-300 provides passengers with a best-in-class experience.
The aircraft, with a capacity of 130 seats, promises a superior journey for domestic travelers to and from Delta's coastal hubs. Notably comfortable and quiet, the narrowbody aircraft features 12 First Class, 30 Delta Comfort+, and 88 Main Cabin seats.
Leadership in A220 Operations
Delta Air Lines has been a pioneer in adopting the Airbus A220, with its first delivery taking place in October 2018. As the largest operator of A220 aircraft globally, Delta currently has 16 A220-300s in its fleet.
Additionally, the airline operates a fleet of 45 A220-100 aircraft, which can accommodate 109 passengers.
Delta Air Lines' recent exercise of options for 12 new Airbus A220-300 aircraft marks another step forward in the airline's commitment to a modern and environmentally friendly fleet.
By embracing the A220 family, Delta aims to enhance operational efficiency, improve customer satisfaction, and contribute to the future of sustainable aviation.
Stay tuned with us. Further, follow us on social media for the latest updates.
Also Read: US Airlines, Including American, United, Delta, and Southwest, want you to Dress Properly – Aviation A2Z
Join us on Telegram Group for the Latest Aviation Updates. Subsequently, follow us on Google News.