MONTREAL- Air Canada (AC) Boeing 777 was involved in a serious accident on July 9, 2023, as a service truck underneath the aircraft caught fire at Montreal Airport (YUL).
The aircraft sustained damage when a service truck positioned beneath it unexpectedly caught fire. Swift action was taken as firefighters promptly arrived at the scene and successfully extinguished the fire.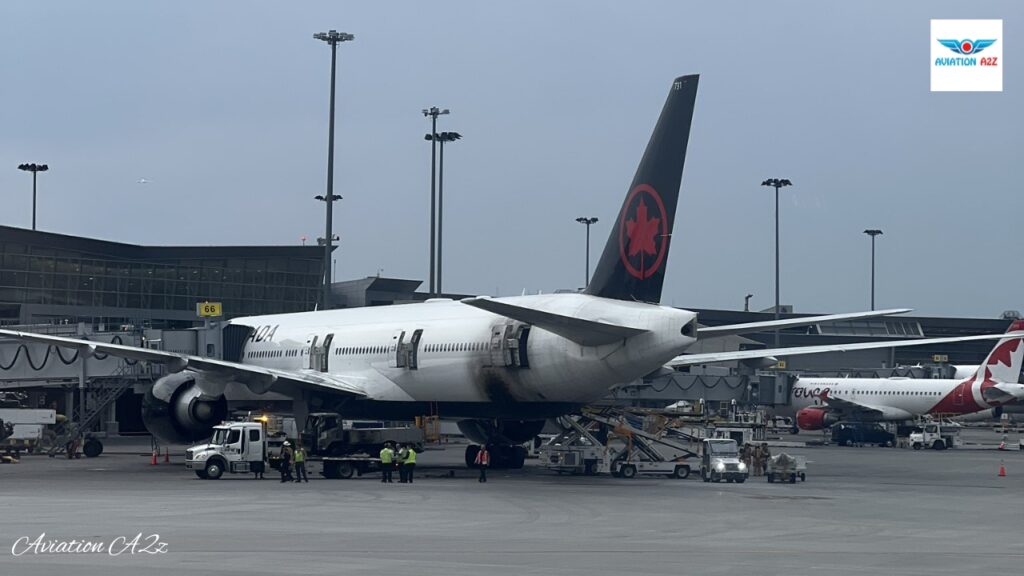 Air Canada Boeing 777 Fire Incident
Montreal firefighters swiftly responded to a fire incident on the tarmac of Pierre Elliott Trudeau Airport on Sunday afternoon. The incident involved a vehicle that caught fire underneath an airplane at approximately 3:25 p.m.
Authorities reported that the fire was brought under control in less than half an hour. Fortunately, there were no reported injuries.
The airport spokesperson, Anne Marcotte, assured the public that the situation is promptly brought under control. Subsequently, flights have not been affected or delayed as a result of the incident.
According to the airport spokesperson, the fire originated in the engine of the water truck. Further, about 20 Montreal firefighters were dispatched to the scene to address the situation.
Images captured after the fire was extinguished displayed soot marks around the airplane's rear door, indicating the fire's intensity.
Air Canada confirmed that the vehicle which caught fire was a water truck. In a statement to CTV News, the airline commended the crew for their professional response, ensuring the swift deplanement of passengers.
The aircraft, which had arrived from Geneva, is currently undergoing maintenance inspection and will remain offline during this period. An investigation into the incident has been initiated.
Eyewitness Accounts and Reactions
Passenger Ergun Calisgan, a Kingston, Ont. resident, shared his shocking experience as his flight from Holland landed near the fire scene. Calisgan described the captain's announcement of an engine fire and the awe-inspiring sight of the flames as the plane passed.
Further, the aircraft briefly paused on its path to allow firefighters to access the site.
Another passenger, Emma Hines, captured a video of the fire and expressed her relief at being ready to return home after facing several delays earlier in the day.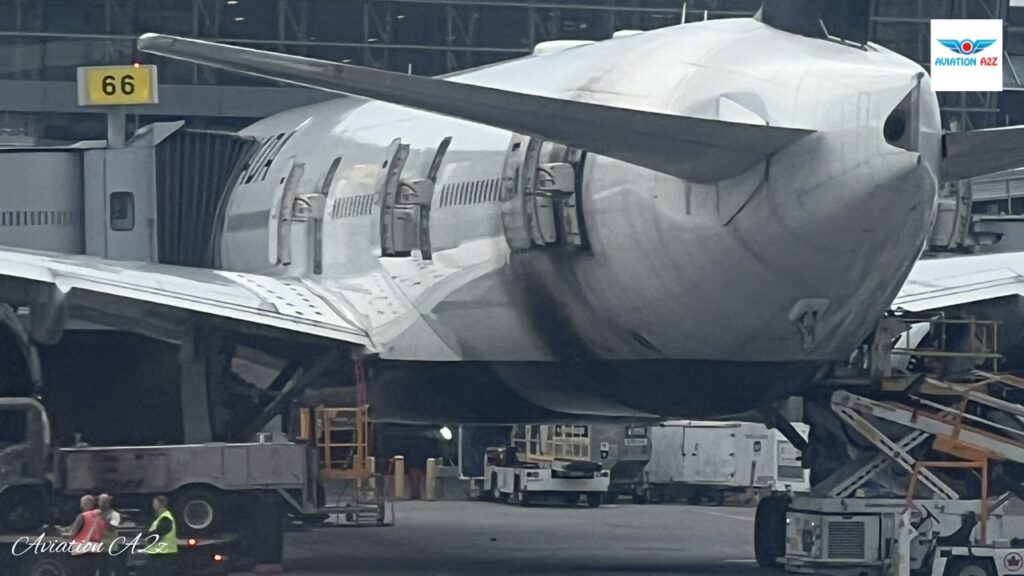 Bottom Line
The prompt response from Montreal firefighters helped bring the Air Canada 777 fire incident under control swiftly and without any reported injuries.
Authorities are now investigating the cause of the fire while Air Canada ensures the aircraft's maintenance inspection. Passengers, although shaken by the event, praised the professionalism of the crew and expressed their relief at the quick resolution of the situation.
Stay tuned with us. Further, follow us on social media for the latest updates.
Also Read: US Airlines, Including American, United, Delta, and Southwest, want you to Dress Properly – Aviation A2Z
Join us on Telegram Group for the Latest Aviation Updates. Subsequently, follow us on Google News.