DELHI- Tata-owned Indian carrier Air India (AI), on July 10, 2023, announced that they are hiring pilots for its upcoming Boeing 737 MAX aircraft. Further, the airline shared all the venues and timings for its special hiring spree.
The Indian FSC has placed a firm order for 190 Boeing 737 MAX jets. However, the details about which type of 737 MAX is yet to be revealed by Boeing and Air India.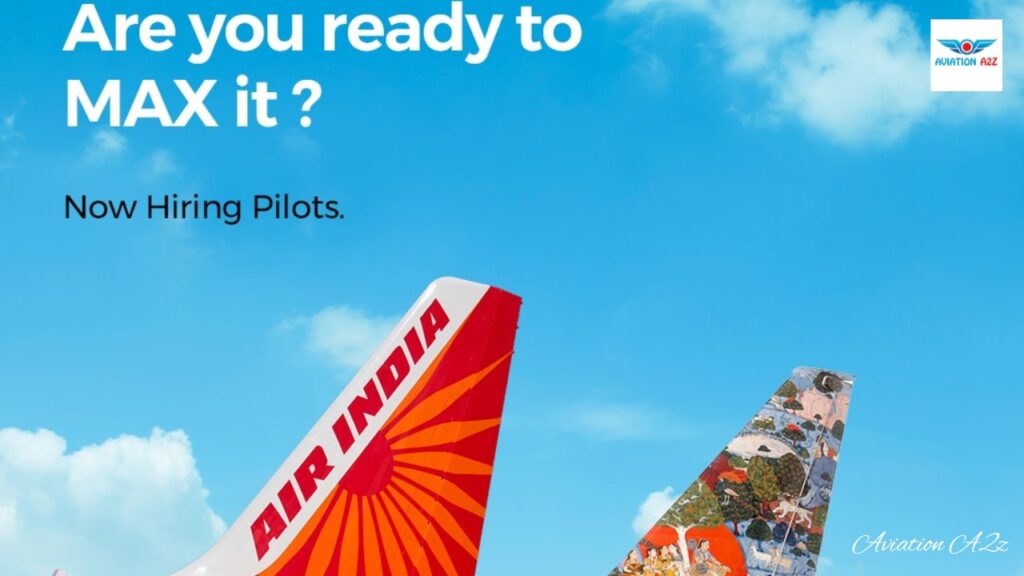 Air India Hiring 737 MAX Pilots
The airline shared that it will conduct the mega hiring drive on its social media. Subsequently, it hires 737 MAX pilots for its low-cost subsidiary Air India Express (IX), now part of AIX Connect.
Air India wrote in its official tweet, "Now hiring pilots for B737! Apply today to be a part of the best airlines for pilots. We are conducting roadshows for the same in Gurugram, Mumbai & Bengaluru. Swipe for more details and join us for an exciting career in aviation!"
Furthermore, the airline shared photos of all the cities they will hire and other crucial details.
The airline will hire pilots in Bengaluru on 12th July 2023, which means two days later. Further, the airline will conduct interviews from morning 11 AM to 6 PM IST.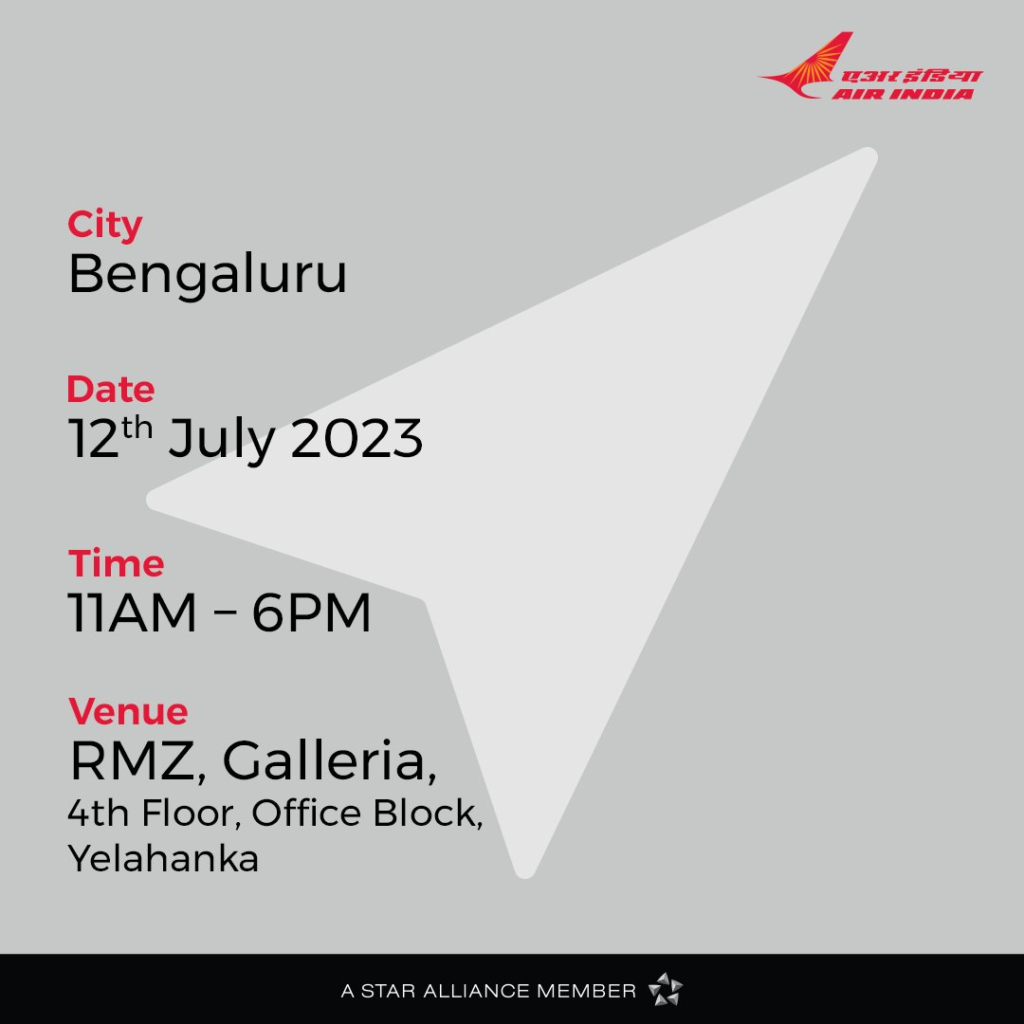 Further, the airline will conduct an interview in Mumbai on the 13th and in Gurugram on the 14th same time as above.
For More Details, check the official page and website: Air India Careers
AI Boeing 737 MAX Delivery Update
According to AI CEO Campbell Wilson, the airline is scheduled to receive its first delivery from its substantial order of 470 aircraft later this year.
The initial aircraft to be delivered will be a 737 MAX, expected in July or August 2023. Followed by the first A350 in October or November 2023. This marks a significant milestone for Air India's fleet expansion plans.
These initial aircraft will be utilized to facilitate quick expansion and enhance the onboard experience. Further, serve as a temporary measure until the deliveries of the remaining new aircraft.
Wilson further explained that by the latter half of 2024, a significant majority of Air India's domestic full-service fleet will consist of essentially brand-new aircraft.
According to Ch-aviation, the AI will most likely deliver the first Boeing 737 MAX in July or August of this year.
Earlier this quarter, Air India started hiring pilots and operational crew for Boeing 737 MAX aircraft. Further, Air India will utilize 737 MAXs for its subsidiary AIX Connect (IX), formed by the merger of Air India Express (IX) and Air Asia India (I5).
Boeing Order Details
Air India has also made a purchase agreement for 190 Boeing MAX aircraft. Along with 20 Dreamliners (787-9) and 10 777-9 planes from Boeing.
In addition to the confirmed order, Air India has the option to acquire 70 more Boeing aircraft. Consisting of 50 MAX planes and 20 Dreamliners. If this option is exercised, the total number of Boeing planes in the order would increase to 290.
Furthermore, GE Aerospace has received an order for 40 GEnx-1B and 20 GE9X engines. A multiyear engine services agreement has also been established for 20 Boeing 787 and 10 Boeing 777X aircraft.
Stay tuned with us. Further, follow us on social media for the latest updates.
Also Read: US Airlines, Including American, United, Delta, and Southwest, want you to Dress Properly – Aviation A2Z
Join us on Telegram Group for the Latest Aviation Updates. Subsequently, follow us on Google News.