MIAMI- American Airlines (AA) flight from Santiago (SCL) to Miami (MIA), operated using Boeing 787, declared emergency mid-air and made an emergency landing at Lima (LIM).
The Dallas-based carrier operates daily flights between SCL and MIA using its Boeing 787 Dreamliners. However, on July 9, 2023 (Today), it reported some kind of Emergency, which is unknown at the time of writing.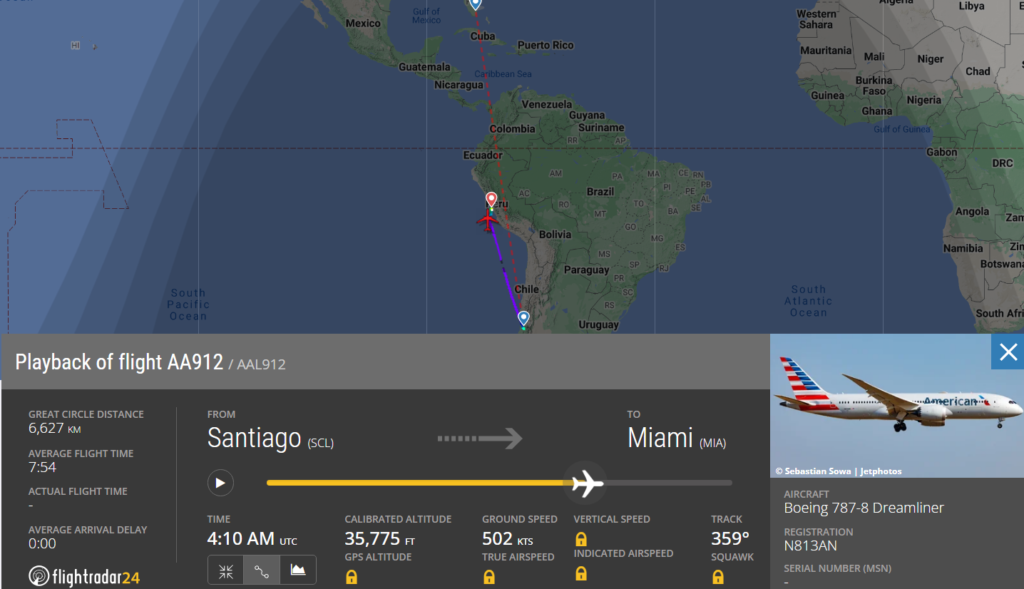 American Airlines Santiago to Miami flight declares Emergency.
Now let us establish a timeline for the flight using Flight Radar 24 (FR24). According to FR24, flight AA912 took off from Arturo Merino Benítez International Airport in Santiago (SCL) with 30 mins delay at 1:28 AM UTC.
The flight crew declared an emergency after being airborne for almost two hours and 20 minutes. At that time, the flight was near Jorge Chávez International Airport in Lima (LIM). The flight contacted ATC and made an emergency landing at around 4:36 AM UTC.
If we notice the pattern, the flight landed within 20 minutes without burning extra fuel after declaring an emergency. So the nature of the Emergency can be very serious. Further, it could be anything from system malfunction to an in-flight medical emergency.
Subsequently, we must wait for the official American Airlines statement and FAA report to know the exact reason. Further, we are contacting our source, and if we get more information, we will update here.
The aircraft involved in the incident is AA Boeing 787-8, registered as N813AN. Further, it is seven years and five-month-old aircraft, and Boeing delivered it to AA in Feb 2016.
Last month, an American Airlines flight from Venice to Philadelphia made an emergency landing amid medical issues.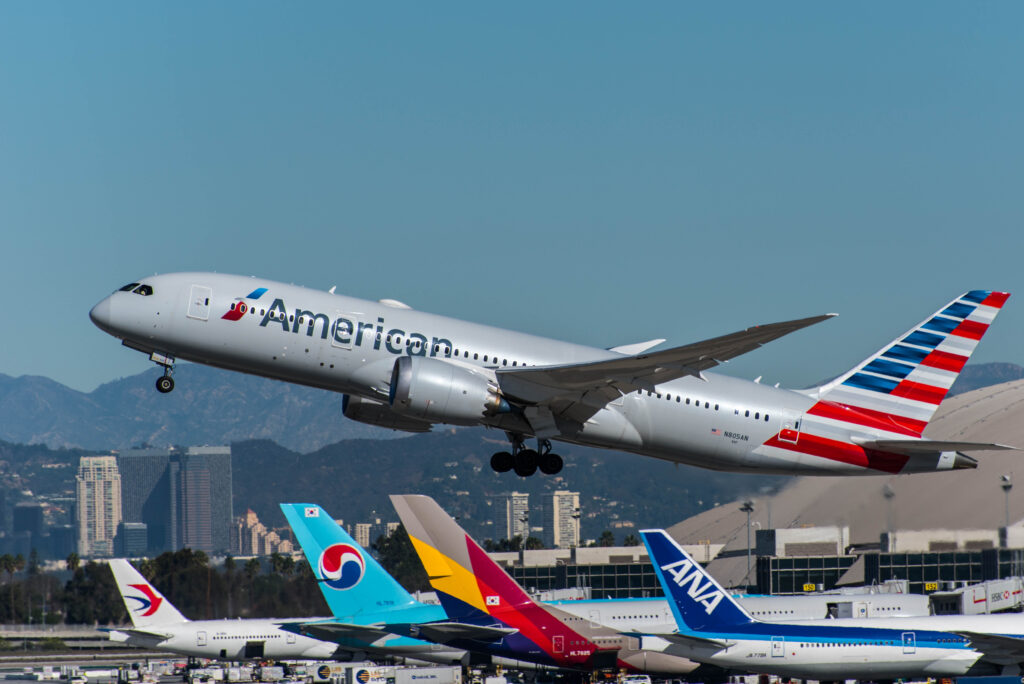 AA Medical Emergency
Flight attendants aboard American Airlines (AA) flight from Venice to Philadelphia sprang into action when their colleague suddenly collapsed; despite their valiant efforts, the veteran flight attendant, Carol Wright, tragically died on June 21une, 2023.
The incident occurred onboard American Airlines flight AA715 while flying over France. Carol collapsed before her fellow crew members, prompting the flight attendants to respond immediately.
They quickly initiated emergency life support procedures and performed CPR in a bid to save her life. Meanwhile, the pilots swiftly diverted the Boeing 787-8 Dreamliner to Dublin after declaring a medical emergency.
Within a short time, the aircraft touched down in Ireland, where airport fire services and paramedics were waiting, reported PYOK.
They rushed Carol to a local hospital. Her life could not be saved despite the tireless efforts of Carol's colleagues and the emergency responders in Dublin.
Internal communications from American Airlines confirmed the heartbreaking news, stating that PHL-based Flight Attendant and Purser Carol Wright had passed away during the flight.
Carol had dedicated 38 years to her career with American Airlines and was cherished by her colleagues for her professionalism and the bonds she formed with them.
Stay tuned with us. Further, follow us on social media for the latest updates.
Also Read: US Airlines, Including American, United, Delta, and Southwest, want you to Dress Properly – Aviation A2Z
Join us on Telegram Group for the Latest Aviation Updates. Subsequently, follow us on Google News.