DALLAS- Southwest Airlines (WN) has provided updated guidance on its financial performance, highlighting strong trends in the second quarter of 2023. The Memorial Day weekend witnessed a surge in travel demand. Further contributing to the airline's positive outlook.
The Company anticipates a strong second quarter, with robust leisure travel demand and yields. Furthermore, recent improvements in close-in leisure demand and yields have added to the positive momentum. Managed business revenue trends are also on track as expected.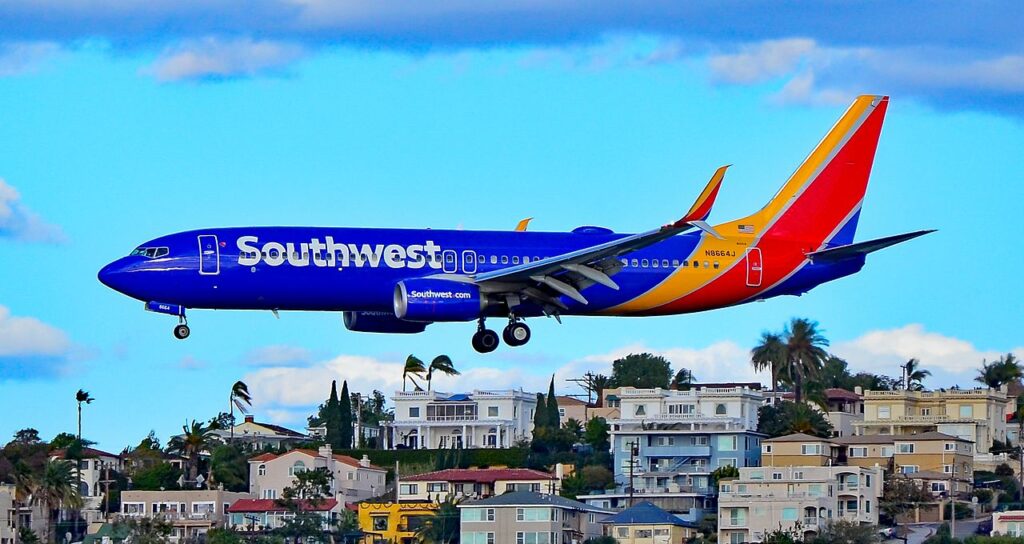 Southwest Airlines Expects Strong Second Quarter
Southwest Airlines reaffirms that its second-quarter 2023 capacity and CASM-X (Cost per Available Seat Mile, excluding fuel and oil expenses) align with previous guidance.
The Company's fleet and capacity plans for 2023 remain unchanged from the earlier guidance. This includes the anticipation of receiving approximately 70 Boeing 737-8 aircraft deliveries and an expected increase in capacity of around 14 percent to 15 percent, year-over-year.
Barring any unforeseen significant events, Southwest Airlines expects solid profits for the second quarter and the full year of 2023, excluding special items. The positive financial projections are based on the current trends. Further indicates the airline's resilience in facing challenges.
However, it is worth noting that economic fuel cost projections do not factor in the potential impact of special items.
Due to the volatility of energy markets and the subsequent uncertainty surrounding hedge accounting, the Company cannot reliably predict or estimate the impact on its financial statements in future periods.
Consequently, Southwest Airlines believes reconciling non-GAAP financial measures with equivalent GAAP financial measures for projected results would be impractical.
Impact on Financial Statements
Similarly, the Company highlights that projections do not consider the potential impact of fuel and oil expenses, special items, and profit sharing. These items are challenging to predict or estimate. Especially given the significant volatility in the fuel and oil expense line item.
As a result, Southwest Airlines believes reconciling non-GAAP financial measures with equivalent GAAP financial measures for projected results would be unreasonable without substantial effort.
Southwest Airlines remains confident in its strong second-quarter performance. Subsequently, it continues to focus on providing reliable and efficient services to its customers.
The airline closely monitors market dynamics and works diligently to navigate potential challenges. Further ensuring sustained profitability and growth in the future.
About Southwest Airlines
Southwest Airlines Co. (NYSE: LUV) is a major U.S. airline known for its low-cost fares and customer-friendly policies. With a vast network of destinations, Southwest Airlines connects millions of passengers across the United States and beyond.
The Company prioritizes safety, exceptional customer service, and operational efficiency, making it a preferred choice for travelers.
Stay tuned with us. Further, follow us on social media for the latest updates.
Also Read: US Airlines, Including American, United, Delta, and Southwest, want you to Dress Properly – Aviation A2Z
Join us on Telegram Group for the Latest Aviation Updates. Subsequently, follow us on Google News.