SEATTLE- India's youngest carrier, Akasa Air (QP) New Boeing 737 MAX 8 200, is spotted in its full livery at Boeing Field Airport (BFI) by BFI Watch.
This aircraft has the registration VT-YAV and will be the 20th aircraft to be inducted by QP. Subsequently, with the delivery of this aircraft, Akasa Air will be eligible for the 0-20 rule to start international flights.
So what is the 0/20 rule? In 2016, the National Civil Aviation Policy witnessed a significant change as the Cabinet approved the replacement of the 5/20 norm with 0/20.
This new policy allowed airlines to commence international operations without any prior domestic experience as long as they possessed a fleet of at least 20 aircraft or 20% of their total fleet size, whichever was higher, for domestic operations. We will make a detailed post on it, so stay tuned.
Akasa Air Boeing 737 MAX 8 200 Update
According to BFI Watch, Boeing has completed the tail fitting rework on VT-YAV. Following this, it has been ferried from Moses Lake (MWH) to BFI in Seattle. This is the fourth flight of VT-YAV, having MSN 63870.
Furthermore, Akasa Air is set to become the inaugural airline, apart from the Ryanair (FR) group, to receive this seating configuration that enables a capacity of accommodating up to 200 passengers.
Aircraft History
VietJet announced last year that it would receive 200 Boeing 737 MAXs for its facilities from 2024. The order included 106 MAX 10s, 66 MAX 8s, and 28 MAX-200s. However, at least one aircraft originally intended for VietJet appears to be en route to India instead.
The aircraft, with test registration N4027G (line 7859), had been designated for VietJet, but it was not accepted and is registered with QP.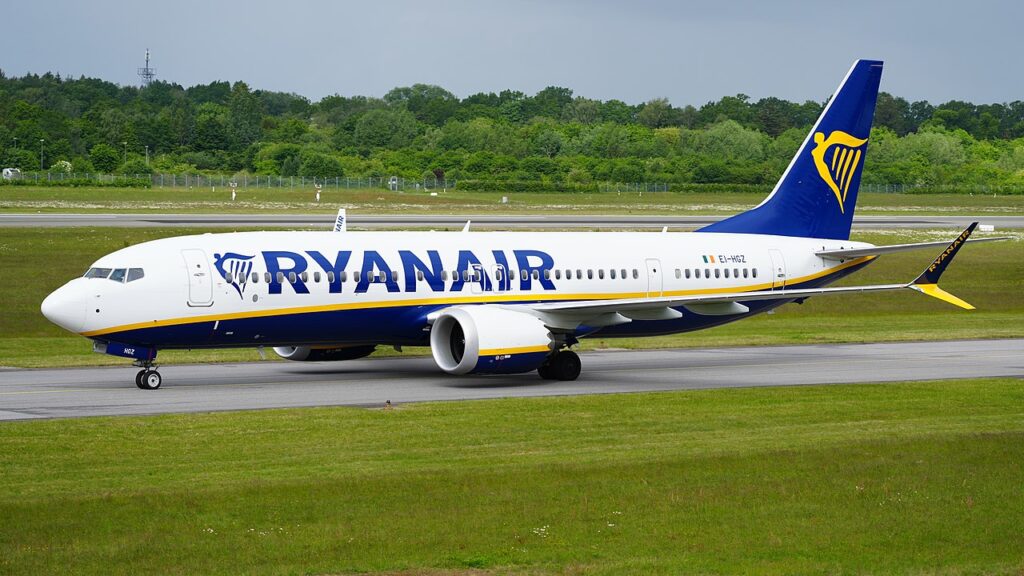 About Boeing 737 MAX 200
To cater to the demands of the rapidly expanding low-cost aviation sector, Boeing designed the 737 MAX 200.
This variant will comprise about 35 percent of the single-aisle airline capacity by 2033. Although the core of the single-aisle market will remain at 160 seats, the 737 MAX 200 will offer carriers like Ryanair the potential to generate revenue from 11 extra seats.
Further, it will reduce operating costs by up to 5 percent compared to the 737 MAX 8.
This will not only encourage economic growth but also make air travel more accessible to a larger number of people.
Boeing unveiled its latest addition to the 737 MAX series, the 737 MAX 200, after securing an order for 100 aircraft from Ryanair, the biggest low-cost airline in Europe.
Ryanair is the launch customer for the 737 MAX 200 variant, which is based on the 737 MAX 8 and can carry up to 200 passengers.
The new aircraft is expected to provide airlines with up to 20% better fuel efficiency per seat. Compared to the most efficient single-aisle planes today, increasing airline revenue potential.
International Operations
With the induction of new aircraft from Boeing, the Indian carrier plans to start internationally by the end of 2023.
Commenting on this, Vinay Dube, CEO of Akasa Air, said, "We will have our first international flight before the end of the year. We're not constructing a hub. Even today's Indian airlines don't make a living off of this. So, while we will build connections over time, we are not considering a hub concept. Many non-metros could also offer international flights."
According to the airline's chief commercial officer Praveen Iyer, Akasa Air hopes to begin operating internationally by the end of 2023. It considers Singapore, the Middle East, and the Gulf areas, including Dammam, Qatar, and Oman, as potential destinations.
Air India Express (IX), IndiGo (6E), and SpiceJet (SG) have a strong hold on Gulf routes. Subsequently, Vistara (UK) is catching up with the competition.
Key Takeaways
Today, Akasa Air has a fleet of 19 Boeing 737 MAX 8 and has 53 orders yet to be delivered. Further, the airline also placed an order for four more 737 MAX at Paris Air Show 2023. Subsequently, some reports have suggested that the airline is keen to place three-digit orders in the coming months.
According to May 2023 traffic data by DGCA, Akasa Air has a market share of approx 4.8 percent, close to SpiceJet, which has 5.4 percent. FYI, Spicejet is one of the oldest LCCs in the country.
Furthermore, as of June 2023, Akasa Air operates flights to and from 16 destinations. Further, it plans to open up new domestic and international destinations with additional aircraft.
Recently, CEO stated that they plan to hire more staff to ramp up its operations. The airline expects to have approximately 3,500 employees by the end of this year.
Feature Image: Uttkarsh Thakkar/ VimanSpotter, Go Follow him!!
Stay tuned with us. Further, follow us on social media for the latest updates.
Also Read: US Airlines, Including American, United, Delta, and Southwest, want you to Dress Properly – Aviation A2Z
Join us on Telegram Group for the Latest Aviation Updates. Subsequently, follow us on Google News.