UNITED KINGDOM- Airbus, the renowned aerospace company, is gearing up to conduct a destructive test on an experimental wing as part of its technologies initiative.
This comes as the company unveils its newly established Wing Technology Development Centre at its UK site in Filton. Subsequently, dedicated to advancing wing research for future projects.
The facility will primarily construct and test demonstrators for various aerospace endeavors. This includes Airbus's groundbreaking Wing of Tomorrow program.
Airbus Wings of Tomorrow
Wing of Tomorrow aims to explore innovative technologies that can be integrated into lightweight, low-drag wings. The objective is to enhance performance and fuel efficiency by incorporating broader spans and higher aspect ratios.
Additionally, the program seeks to assess the feasibility of implementing these technologies at a low cost. Further applying them to high-volume aircraft production.
Sue Partridge, the Head of Airbus Wing of Tomorrow, spoke at a briefing in Filton. She emphasized the center's focus on next-generation wing technology.
She highlighted the center's ability to leverage the site's extensive engineering expertise and testing capabilities, enabling the research to be rooted in practicality.
The experimental wing, recently delivered to the facility, is the second wing developed under the Wing of Tomorrow program.
The initial wing, completed last year, is located at the Airbus plant in Broughton. Further, it is used for modular assembly and integration work. A third wing is scheduled to be assembled by 2025 to test the rate capability of the selected technologies.
Airbus at Filton Facility
At the Filton facility, the experimental wing will undergo structural analysis of its composite components, including primary sections and fasteners.
The aim is to validate its strength and failure calculations. It is important to note that the experimental wing does not represent a fixed design for a future Airbus aircraft. Rather, it is an "out-of-cycle" platform to explore various prospective technologies.
The experimental wing will be joined with a bespoke partial center wing box to prepare for the test regime. This significant milestone marks the first wing-body join at Filton since the site manufactured the legendary supersonic BAC-Aerospatiale Concorde aircraft.
The combined structure will later be transferred to the plant's Aerospace Integrated Research and Test Centre, attached to a sturdy wall, and subjected to physical loading until destruction occurs.
One of the challenges in developing wings with broader spans is the limited maneuvering space at airports.
To address this, the Wing Technology Development Centre will support the analysis of folding wing-tip designs. Wing-tip boxes have already been manufactured, and a partner will supply a folding mechanism for integration.
While folding wing tips have been implemented in the Boeing 777X and military aircraft to optimize space on constrained aircraft carrier decks, Partridge emphasizes the need for further research.
The Wing of Tomorrow program explores 45m spans, necessitating a 4.5m folding tip, unlike ICAO Code C aircraft like the Airbus A320 and Boeing 737, with spans of less than 36m.
Partridge explains that accommodating such a folding system within a single-aisle wing presents significant spatial constraints, highlighting the importance of reliability in commercial aircraft, as opposed to the military context.
Additionally, broad spans may introduce complexities like integrating flight-control systems into the folding section and addressing power-supply bridging.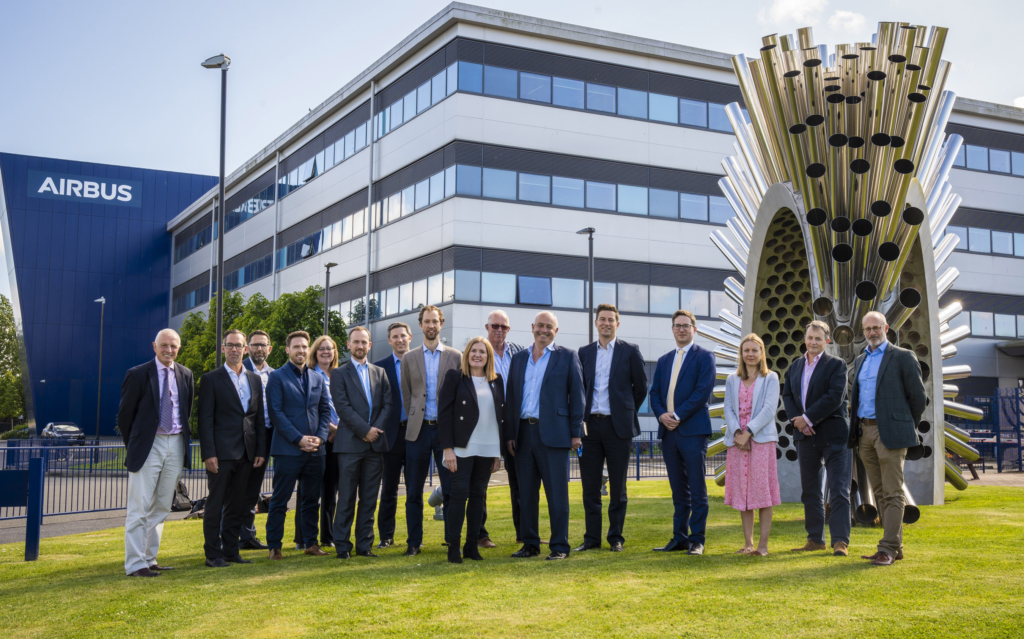 Folding Tip Demonstrator
The folding-tip demonstrator is slated for completion in the autumn of this year and will be installed in the AIRTeC facility for reliability and loading tests.
Complementing the Wing of Tomorrow program is the 'eXtra Performance Wing' project, led by Airbus's innovation arm, UpNext. This project involves the assembly of a composite wing, which will possess active control features to offload stresses during flight.
To test the technology, the wings of a Cessna Citation VII executive jet will be replaced with the composite wing, allowing it to fly unmanned over a French air force base.
Partridge explains that this composite wing is a scaled-down version that could potentially be adapted for larger commercial aircraft. It incorporates additional features, building upon the advancements explored within the Wing of Tomorrow program.
Stay tuned with us. Further, follow us on social media for the latest updates.
Also Read: US Airlines, Including American, United, Delta, and Southwest, want you to Dress Properly – Aviation A2Z
Join us on Telegram Group for the Latest Aviation Updates. Subsequently, follow us on Google News.