DELHI- Tata-owned Indian FSC Air India (AI) has recently announced a salary revision for its non-flying staff in India, aiming to align their compensation with market standards and enhance overall efficiency within the organization.
The revision follows a similar adjustment made in April for the flying staff, including pilots and cabin crew members.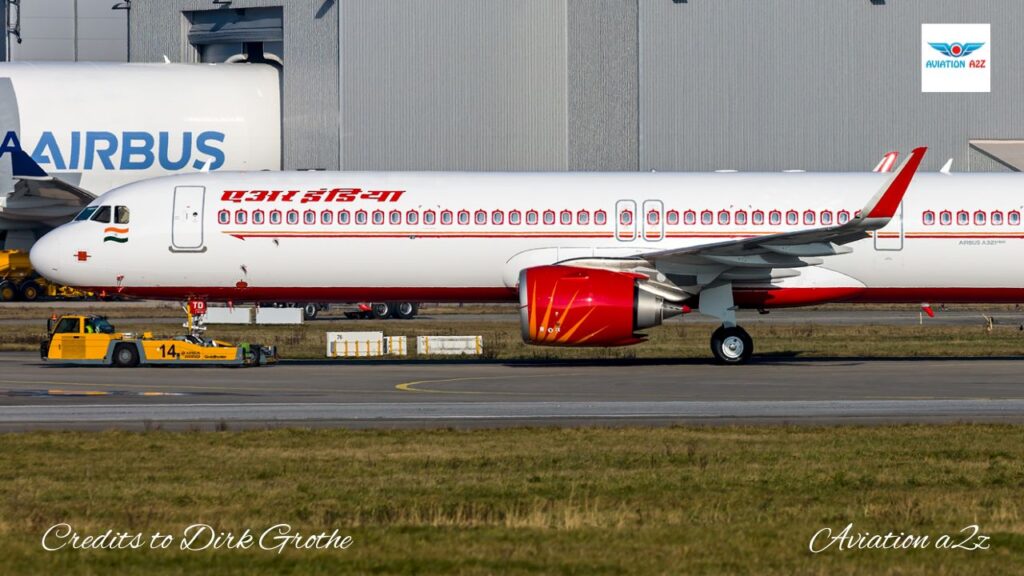 Air India New Salary and Designation Structure
In an internal message reviewed by Business Standard, Air India's management conveyed their plans to introduce a performance-linked variable pay component. This move is part of the airline's ongoing efforts to become more performance-oriented and meritocratic.
The variable pay will be directly linked to both the company's and individual employees' performance based on well-defined job descriptions, goals, key performance indicators (KPIs), and accountabilities.
The revised salary structures and designations will take effect from April 1, 2023. This development comes after the Tata Group successfully acquired Air India from the government on January 27, 2022.
Following the message from the airline's management, Chief Human Resources Officer Suresh Dutt Tripathi issued a circular emphasizing the importance of a contemporary organizational structure.
The new roles and designations have been carefully crafted to clarify accountability and promote efficiency. Subsequently, foster cross-functional collaboration, and create ample opportunities for growth and advancement among employees.
Tripathi clarified that there is no equivalence or linkage between the old and new grade structures. Furthermore, he stated that annual increments would be awarded to employees who joined between October 8, 2021 (the privatization date) and December 31, 2023.
For employees who joined prior to privatization, their salaries will follow a cost-to-company (CTC) structure. This includes fixed pay and performance-linked bonuses.
Harmonization of Pay and Benefits
Air India also focuses on harmonizing pay and benefits for fixed-term contracts and permanent employees.
Tripathi underscored that employees who have not been assigned roles in the new organizational structure would not receive the revised employment contracts and compensation.
Additionally, those who have applied for voluntary retirement will also not receive the revised employment contracts and compensation.
The salary and designation revisions have been implemented for the non-flying staff based in India. Further, Air India is working on similar updates for its non-flying staff based outside of India.
Due to the complexity of addressing multiple countries and individual circumstances, this process may take a bit longer. But the company remains committed to achieving these necessary changes.
CEO Wilson's Perspective
CEO Wilson expressed his satisfaction with the progress made so far.
He stated, "With contracts and compensation structures now transitioned from erstwhile Air India to the new, privatized environment for flying crew and India-based non-flying staff, the final cohort to address is our non-flying staff based outside India."
"Due to the large number of countries involved and the individual circumstances of each location. It will take a little longer to work through – but we will reach there, too," added Mr. Wilson
Wilson also mentioned that with job sizes and grades established, the company is now able to update and disseminate certain dependent policies for all staff categories. This will be rolled out in the coming weeks.
Air India's recent salary revision for non-flying staff based in India reflects the company's commitment to market standards. Further enhancing overall efficiency.
Introducing a performance-linked variable pay component and focusing on clarity, efficiency, and growth aim to create a more performance-oriented and meritocratic work environment.
With the ongoing harmonization of pay and benefits, Air India strives to provide fair and competitive compensation for its employees.
Stay tuned with us. Further, follow us on social media for the latest updates.
Also Read: US Airlines, Including American, United, Delta, and Southwest, want you to Dress Properly – Aviation A2Z
Join us on Telegram Group for the Latest Aviation Updates. Subsequently, follow us on Google News.