PARIS- Mexican ultra-low-cost airline Volaris has announced the acquisition of 25 Airbus A321neo aircraft as part of its ongoing fleet renewal and expansion efforts.
The purchase agreement, signed in October 2022, adds to Volaris' existing backlog of 143 A320neo Family aircraft. Further, Pratt and Whitney engines will power these new additions, further enhancing Volaris' operational capabilities.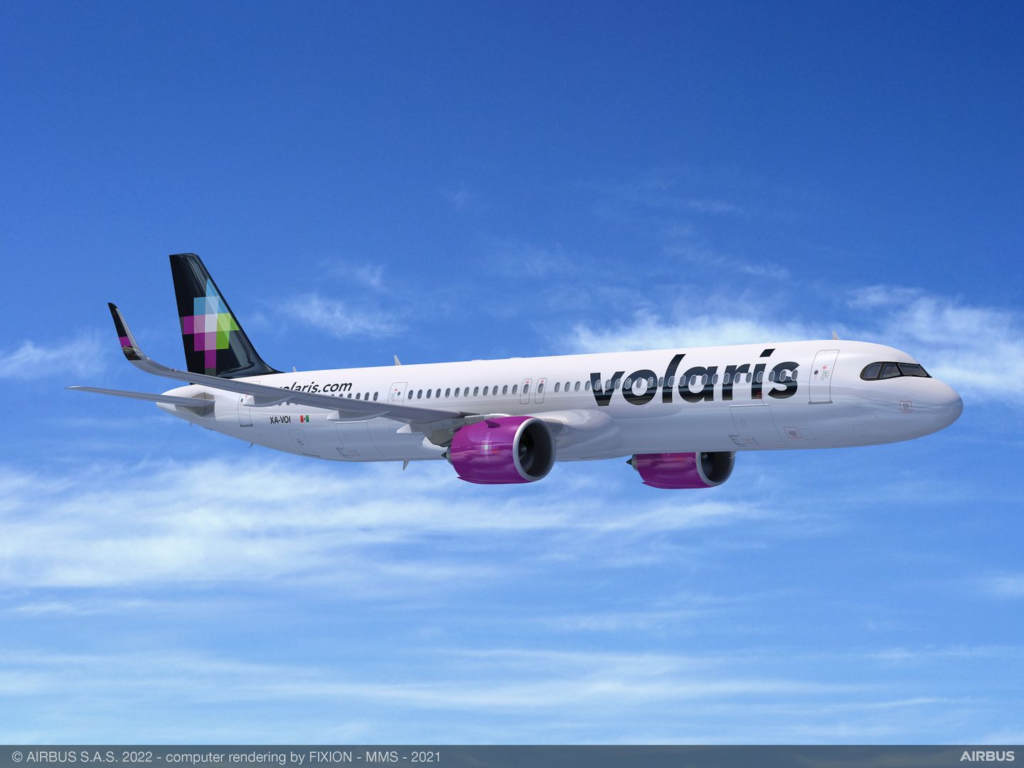 Volaris Orders 25 Airbus A321neo
Enrique Beltranena, President and CEO of Volaris, expressed the significance of these A321neos for the airline's long-term business strategy and sustainability goals.
He emphasized that these aircraft will contribute to Volaris' aim of operating an all-NEO fleet by 2028, solidifying its position in the Mexican market as well as routes to the United States and Central America.
The exceptional performance and efficiency of the A321neo will play a pivotal role in driving Volaris' network expansion. As the airline's fleet grows, it will be well-equipped to meet future demand, particularly in the thriving Mexican leisure market.
Christian Scherer, Chief Commercial Officer and Head of Airbus International expressed enthusiasm for the continued collaboration between Airbus and Volaris, highlighting the airline's remarkable growth trajectory.
The A321neo, which belongs to Airbus' highly successful A320 Family, boasts the largest fuselage in its category. This versatility allows operators to cater to a wide range of markets while enjoying the lowest seat-mile cost among single-aisle aircraft.
Volaris' decision to invest in the A321neo reaffirms its commitment to providing cost-effective and efficient services to its passengers.
Strong Partnership
Volaris has been a loyal Airbus customer since 2006, having ordered a total of 206 A320 Family aircraft. Including over 170 A320neo Family variants.
This impressive fleet makes Volaris the largest A320neo Family operator in Latin America. Subsequently underscoring its prominent position in the region's aviation industry.
Airbus has firmly established itself in Latin America and the Caribbean, with over 1,150 aircraft sold in the region. More than 750 Airbus aircraft are operating throughout the area, while another 500 are on order.
This substantial market share, representing nearly 60% of in-service passenger aircraft, demonstrates the trust placed in Airbus' products. Over the years, Airbus has consistently secured 75% of net orders in this dynamic and rapidly growing region.
Volaris' latest acquisition of 25 A321neo aircraft signifies a significant milestone in the airline's ongoing expansion plans. Subsequently, with a focus on operational efficiency and customer satisfaction, Volaris is well-positioned to meet the evolving demands of the Latin American aviation market.
Stay tuned with us. Further, follow us on social media for the latest updates.
Also Read: Indian Students Deported Back to Delhi from USA on Delta Flight – Aviation A2Z
Join us on Telegram Group for the Latest Aviation Updates. Subsequently, follow us on Google News.