LIEGE- On June 18, 2023, the Belgian-based Cargo carrier Challenge Airlines (5C), operating Boeing 747 from Tel Aviv (TLV), Israel, to Liege (LGG), Belgium, declared an emergency.
The airline regularly operates the flight to and from its base in Liege. However, the carrier has yet to reveal the reason for the emergency declaration.
Challenge Airlines Boeing 747 Emergency
According to Flight Radar 24, Challenge Airlines (X7) flight 5C913 took off from Tel Aviv (TLV) at 7:53 AM UTC. It declared an emergency after being airborne for almost three hours and 30 mins and covering almost 80 percent of the distance.
The plane is nearby Munich when it found some problems related to the aircraft. Subsequently, the 5C crew contacted ATC, and it might be a smaller problem, so it decided to land at LGG, the ultimate destination.
The 5C flight crew continued the path at 25,000 feet until descending to make an emergency landing at LGG. The exact reason for this emergency is not known.
But it could be a technical problem. Luckily, the 747, the queen of skies, has four high bypass engines capable of long ETOPS flights.
The aircraft involved in the incident is Boeing 747-400F, registered as 4X-ICA. Further, it is a 16.3-year-old plane, and it is with 5C since Dec 2014.
Earlier on June 12, the Challenge Airlines' same Boeing 747-400F flight from Tel Aviv to New York (JFK) is diverted to LGG.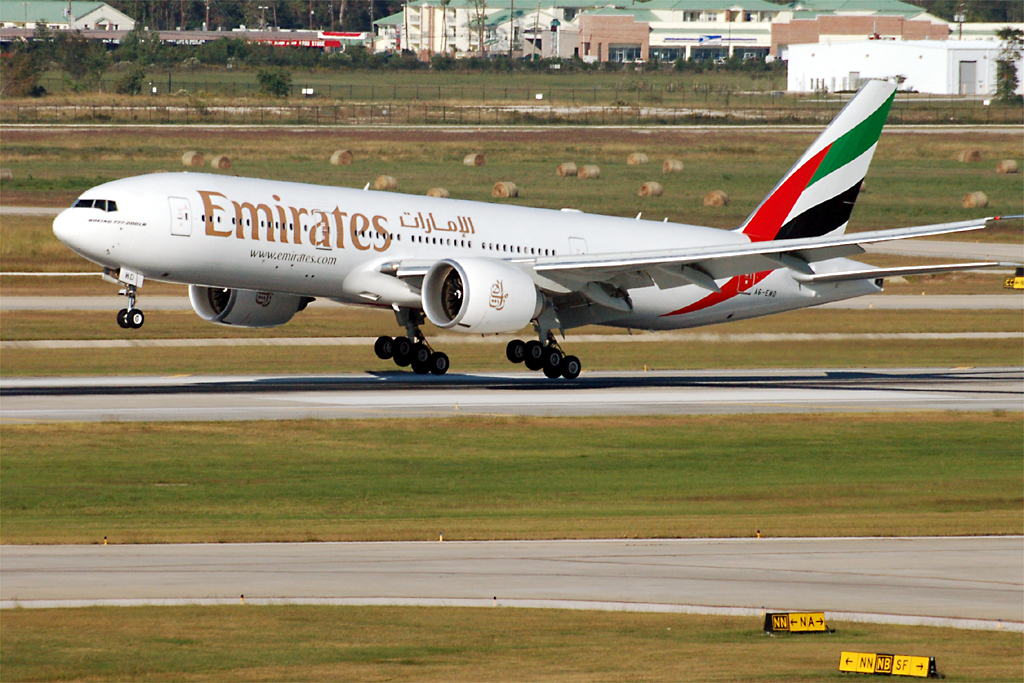 Emirates Missed Landing at Delhi
According to Flight Radar 24, Emirates flight UAE514 takes off from Dubai at 11:40 AM UTC. After being airborne for almost two hours and 40 mins and covering a distance of 2,187 Km was about to land at DEL at 2:50 PM UTC.
However, it's easier said than done; the Emirates flight faced strong gusty wings around the airport.
The pilot made the first landing attempt at DEL at 2:25 PM at 2000 ft. But he did the low past over the airport. Subsequently, at 2:38 PM UTC, the pilot tried a second time to land; this time, it came down under 2000 ft, but again did the go around.
Finally, after evaluating the situation and with its remarkable training and skillset, the EK Flight crew landed on the third attempt at 2:54 PM UTC. The situation lasted for almost 30 mins, and the passengers onboard seemed worried.
The go-around is common in such situations, but it takes a lot of skills to go around with this widebody. Further, they need to evaluate the situation of overrun or missing the runway.
We must appreciate the Emirates Flight deck crew for this safe landing. However, some aviation critics will suggest landing at an alternate airport in such situations
Stay tuned with us. Further, follow us on social media for the latest updates.
Also Read: US Airlines, Including American, United, Delta, and Southwest, want you to Dress Properly – Aviation A2Z
Join us on Telegram Group for the Latest Aviation Updates. Subsequently, follow us on Google News.