AUSTIN, TEXAS- Austin Bergstrom International Airport passengers experienced unexpected and significant delays on Friday following an issue at Southwest (WN) Airlines' ticketing counter.
A facility spokesperson said the incident created a "domino effect" throughout the airport. Further leading to frustrated travelers and missed flights.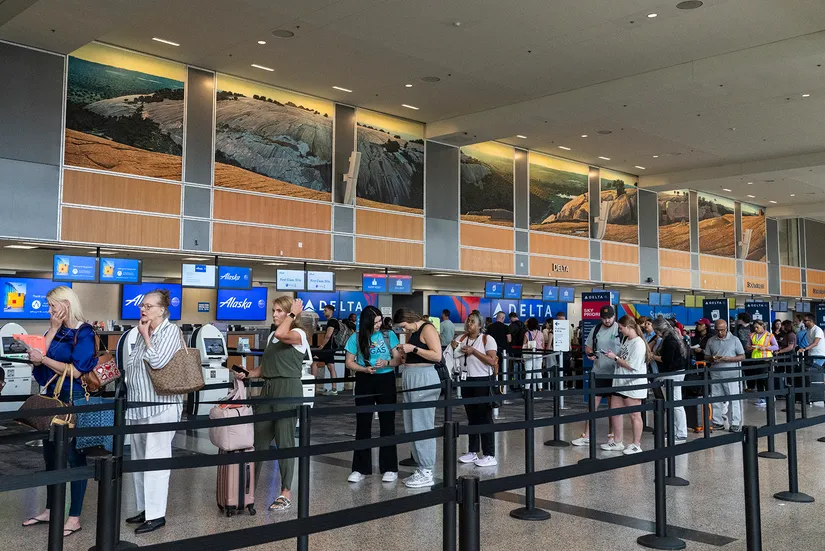 Southwest Austin Delays Disrupt Travel Plans
As reported by passengers on social media, Dan Landson, Southwest Airlines spokesperson, cited multiple factors contributing to the delays. Subsequently resulting in long lines that extended outside the airport doors for up to three and a half hours.
Austin Goldberg, who arrived well in advance of his flight, found himself caught in the Southwest Austin delays, ultimately missing his flight. Despite arriving at the airport an hour and a half early, Goldberg encountered a two-hour wait at the TSA PreCheck line.
Rushing to his gate afterward, he discovered that his flight to New York (JFK) has already departed. Although he managed to rebook his flight through Southwest Airlines, Goldberg expressed concern about potential refunds for the missed flight. Further acknowledging that others may not be as fortunate.
He also observed that a couple with toddlers missed their flight to Disney World while others behind him missed their flight to a wedding.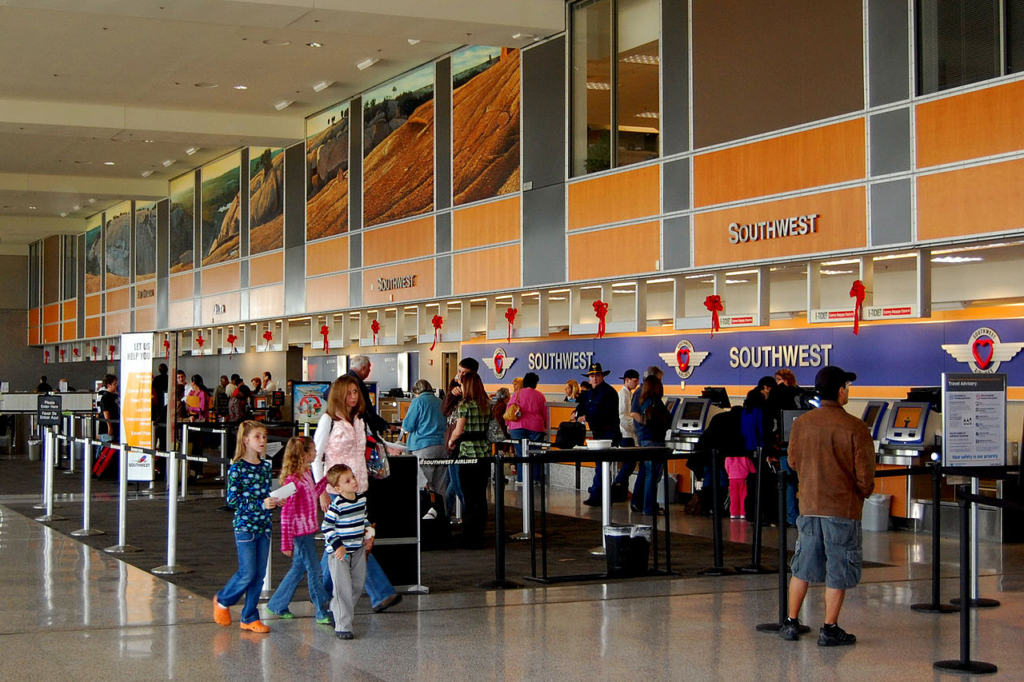 Passengers Expressed Dissatisfaction
Social media platforms are flooded with frustrated passengers. They share their experiences and posted images of crowded lines and congested areas within the airport.
Many travelers expressed their disappointment at missing their flights. Further voiced concerns about airport officials' alleged lack of communication.
These Southwest Austin delays caused inconvenience and raised questions about the airport's capacity. Further, about staffing levels and overall communication during such disruptions.
Travelers expressed frustration over the lack of baggage X-ray/screening machines and staffing resources.
Despite the challenges faced by passengers due to the delays, it remains essential for airlines and airports to address issues promptly. Subsequently, provide clear communication, and ensure smooth travel experiences for all passengers.
Stay tuned with us. Further, follow us on social media for the latest updates.
Also Read: US Airlines, Including American, United, Delta, and Southwest, want you to Dress Properly – Aviation A2Z
Join us on Telegram Group for the Latest Aviation Updates. Subsequently, follow us on Google News.