MUMBAI- AIESL, the leading Maintenance, Repair, and Overhaul (MRO) provider, has achieved a significant feat by becoming the first MRO in South East Asia to replace the Landing Gear on the Air India (AI) Airlines' first Boeing 787 Aircraft successfully.
The aircraft involved in the work is VT-ANH and has been grounded at Mumbai (BOM) Airport for over two years. Further, this remarkable accomplishment stands as a testament to the dedication and unwavering commitment of the AIESL team.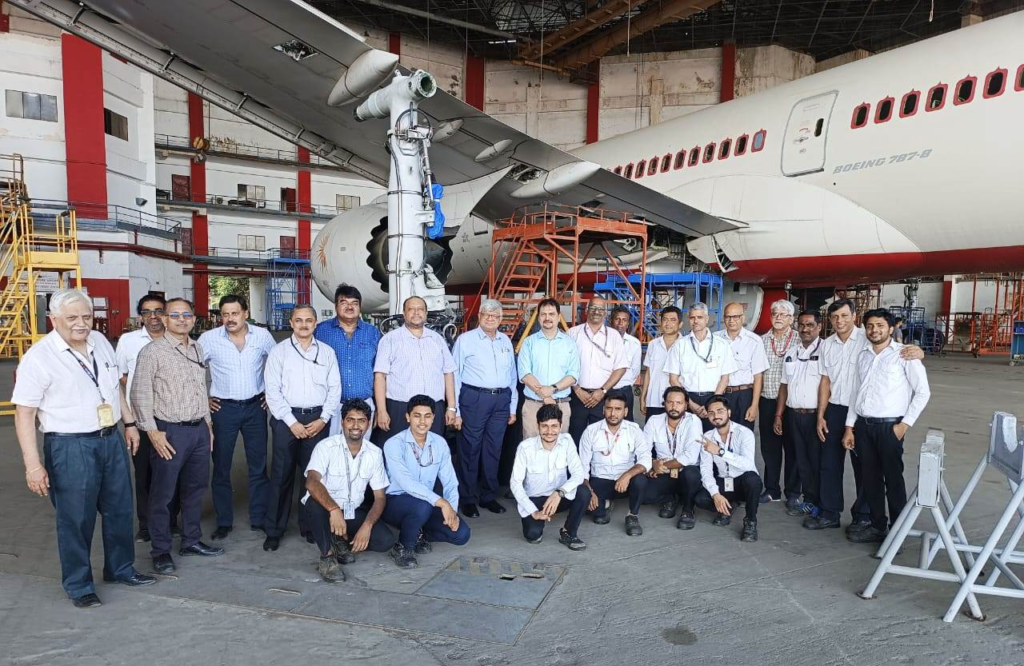 AIESL Boeing 787 LG Replacement
The successful replacement of the Landing Gear on the B787 Aircraft marks a proud moment for the entire AIESL team.
Their hard work, expertise, and relentless pursuit of excellence have paved the way for this groundbreaking achievement. It is an occasion to acknowledge their remarkable contribution to the aviation industry.
AIESL's accomplishment in replacing the Landing Gear on the B787 Aircraft showcases their ability to push the boundaries of what can be achieved in the MRO sector.
This milestone demonstrates their technical expertise and highlights their commitment to delivering high-quality services and setting new industry standards.
Driving Innovation in South East Asia
As the first MRO in South East Asia to accomplish this feat, AIESL is setting a new benchmark for excellence in the region. Their success inspires other industry players to strive for innovation and continuously raise the bar in aircraft maintenance and repair.
AIESL reinforces its position as a leading MRO provider in South East Asia with this milestone. The company's ongoing commitment to excellence and relentless pursuit of innovation will undoubtedly drive further advancements in the aviation industry.
As we celebrate this incredible achievement, let us also recognize the collective efforts of the AIESL team. Subsequently, their dedication to delivering exceptional results.
This landmark accomplishment serves as a reminder of the incredible possibilities that can be achieved through hard work, expertise, and a passion for excellence.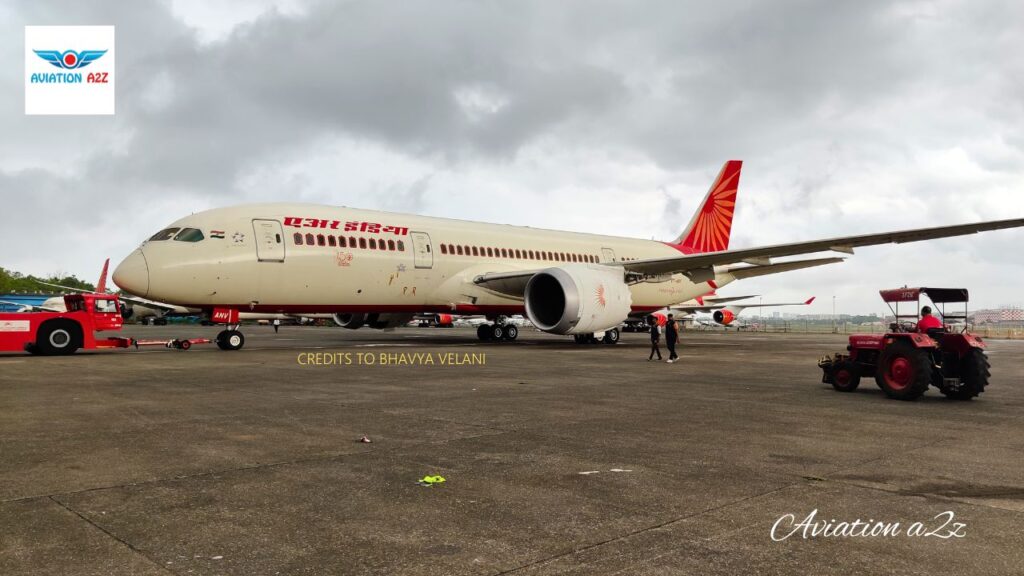 AIESL MRO Gets FAA Approval
The AI Engineering Services Limited (AIESL), formerly Air India Engineering Services Limited, has received approval from the United States Aviation Regulator Federal Aviation Administration (FAA) for the Airbus A320 Maintenance at its Mumbai facility.
In 2013 the company is founded as part of Air India Limited's turnaround plan. Which involved dividing Air India's engineering and ground handling services into two wholly-owned subsidiaries – AIESL and Air India Transport Services Limited (AITSL).
AIESL is treated as a separate profit center. Further, it provides maintenance repair and overhaul (MRO) services for Air India and other airlines.
AIESL MRO announced the feat on May 4th, 2023. Further, they wrote, "AIESL adds Laurel into its Approval Kitty, Proud to Announce that AIESL Facility at OAP, Mumbai has received FAA Approval. For carrying out base Maintenance activity on Airbus A320 family aircraft.
It has lots of approval from various international aviation regulatory bodies. But not for all the bases and for all aircraft. They have FAA Approval but for other services.
The Mumbai AIESL MRO Base is approved to carry out All Maintenace checks from A to D. Further; they have approval from US FAA, Europe's EASA, India's DGCA, Qatar, Kuwait, GACA (UAE), CAA Singapore, CAA Srilanka, CAA Nepal, CAA Thailand, CAA Malaysia, CAA of Bangladesh and PACA Oman.
AIESL Privatisation
Air India is seeking a partnership with Lufthansa Technik of Germany, a leading provider of aircraft maintenance. Further from Air France-KLM's engineering unit, to bid for AI Engineering Services Limited (AIESL).
Singapore Airlines, which owns 25.1% of Air India, will also participate in the consortium through its engineering arm, SIA Engineering Company Limited.
According to Campbell Wilson, the exclusion of AIESL from Air India has created a difficult road ahead for maintaining and servicing the airline's fleet.
"The loss of Air India's engineering credentials is one of the unfavorable surprises of privatization. AIESL will continue to offer services through the end of 2019. But given our growth, what happens next deserves careful thought," Wilson had said.
Stay tuned with us. Further, follow us on social media for the latest updates.
Also Read: US Airlines, Including American, United, Delta, and Southwest, want you to Dress Properly – Aviation A2Z
Join us on Telegram Group for the Latest Aviation Updates. Subsequently, follow us on Google News.