MUMBAI, May 19, 2023- According to Our sources, we have found out that Tata Group will soon unveil the New Air India (AI) Branding with Stunning Livery, logo, and More.
Air India, which Tata Group acquired in Jan 2022, has since gone into rapid transformation. Further, under Tata's leadership, it is on the path of restoring itself and will soon stand out as Global Airline.
The Tata-backed Full Service Carrier (FSC) has recently rebranded its website from AirIndia.in to AirIndia.com. Subsequently, they will soon reveal the New livery, which according to our source, will be the same as shown in this article.
Air India New Branding
The Romit Sarkar, on its official website, revealed the new Air India Branding. He has created a unique and mesmerizing livery, logo, and more. Further, we will share the images from his website here with a description, and Romit Sarkar reserves all rights.
Vibrant Colours
The designer has selected the three colors and three different types of fonts to choose from. Further, they have given a royal look to showcase Indian history and culture.
They have chosen various cultural heritage sites such as the Taj Mahal, Lotus Temple, Rajasthan's forts, Hawa Mahal, and more.
Logo Colours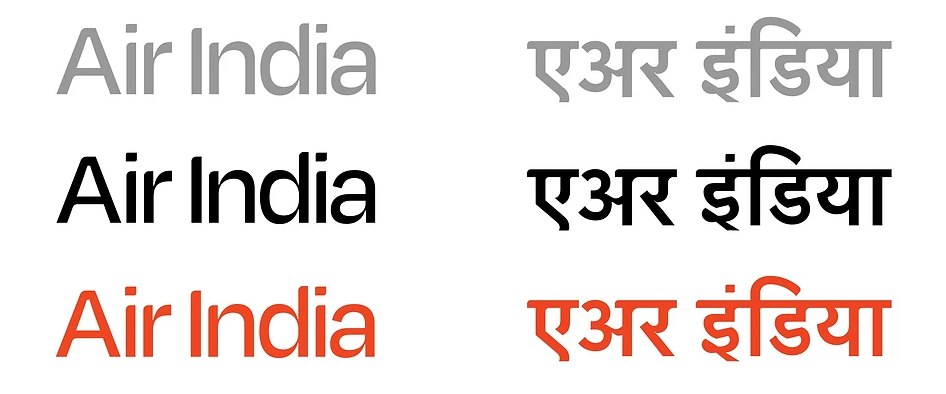 The Iconic Air India Logo is now more elegant in design. Further, the designer has presented classic English and Hindi fonts.

The Brand Icon looks stylish, and it has meaning to it.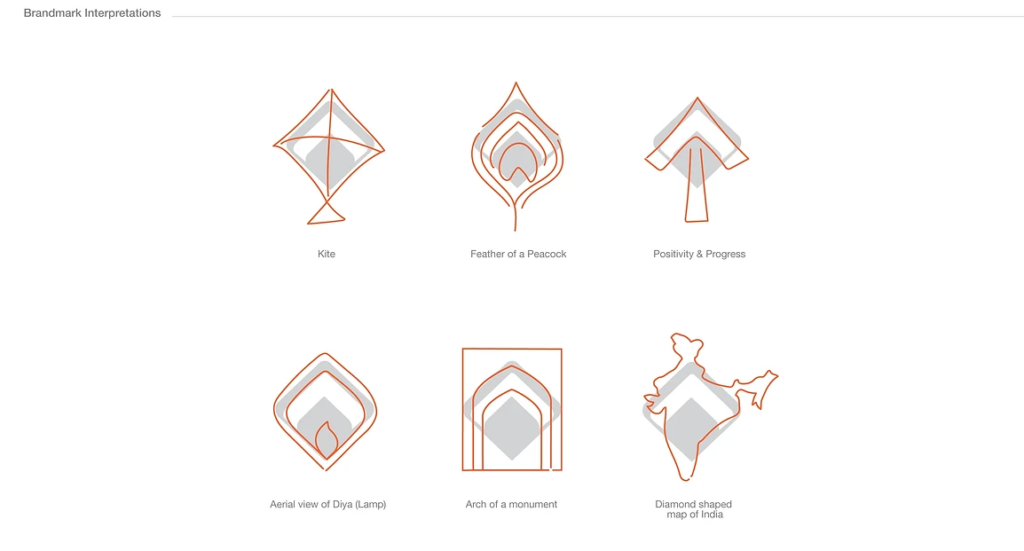 Here Graphic Designer has chosen such a logo to showcase Indian Values and its way of living.
This includes the Kite, feather of Peacock, Progress, Diya, Arch, and Diamong shape of India, connecting all four main cities like Delhi, Mumbai, Kolkata, and Chennai.
Subsidiary Carriers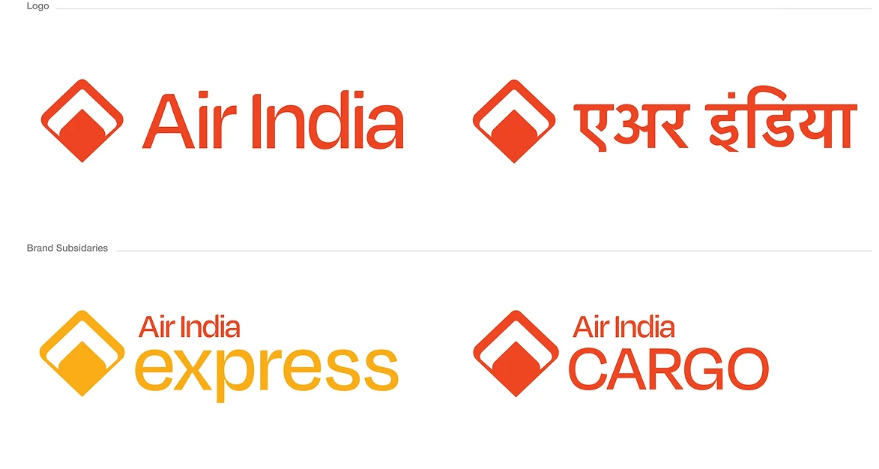 The Indian carrier will have Air India, with Vistara its main brand. Further, it will have Air India Express, now AIX Connect, formed after the merger with Air Asia India. Finally, Air India will have the Freighter Brand called "Air India Cargo."
Airline Livery
The New Livery really looks decent, but in my personal view, I like the old one more. However, the new look will create a different brand and be good to differentiate from existing ones.
All three livery looks cool and similar, yet we can differentiate them easily. Yes, they are minimalist and simple, but they still look pretty good.
Boarding Pass and Ticket Counter
The Boarding pass really looks simple and truly imprint the Air India New Brand.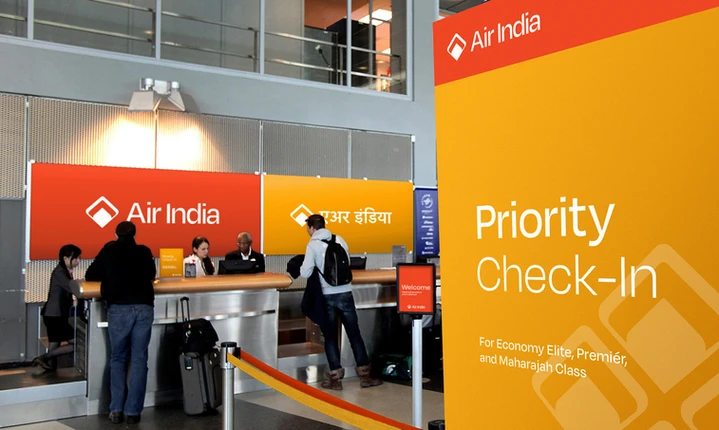 There are classic ticket counters featuring Air India's new Branding. Further, the Priority check-in counters for frequent fliers, such as Economy Elite, Premier, and Maharaja Class.
Billboards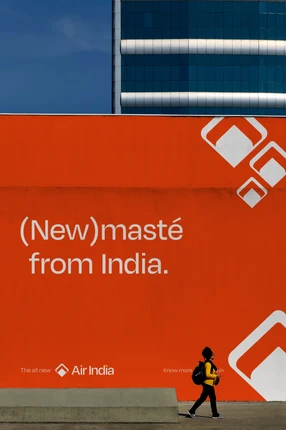 The Namaste to New Maste from India advertising banners. Further, the Visit Incredible India at Affordable Price billboards for International advertising.
Other Products
The mobile app looks amazing and more iconic than ever before. Also, they have classic fonts and tricolor of the Air India brand.
Air India possibly will have the new Subh Yatra magazine, it will have Indian history and way of living.
More will be revealed soon by Air India and its designers.
Note: This is not official yet, we are doing a speculative post here, and it might be true. Please wait for official confirmation before reposting this. Further, all images are credited and copyrighted to Romit Sarkar, who has all rights reserved.
Stay tuned with us. Further, follow us on social media for the latest updates.
Also, read Air India Takes the Delivery of Another Boeing 777 | Exclusive – Aviation A2Z
Join us on Telegram Group for Latest Aviation Updates. Subsequently, follow us on Google News.