MUMBAI- In Monday's trading session, the shares prices of InterGlobe Aviation (IndiGo) experienced a significant decline, dropping by more than 3% to reach Rs 2,378.
This decline is reportedly influenced by media reports suggesting that the family of IndiGo's co-founder, Rakesh Gangwal, intends to sell a stake of approximately 5% to 8% in the Indian airline. Further, this stake's estimated value is around Rs 7,500 crore ($909.58 million).
IndiGo shares decline
As of March 31, Rakesh Gangwal and his wife, Shobha Gangwal, held stakes of 13.23% and 2.99%, respectively, in InterGlobe. While the Chinkerpoo Family Trust, associated with the family, held a 13.5% stake, as per the available exchange data.
According to media reports, the Gangwal family is expected to sell their stake through block deals. Once the lock-in period for shares opens on July 15.
In February, Shobha Gangwal has already reduced her stake in the company by more than 4%. Additionally, Rakesh Gangwal resigned from the company's board in February 2022 and expressed his intention to gradually reduce his stake in the airline over a span of five years.
As of 12:50 pm, the stock was trading 2.7% lower at Rs 2,398 on the BSE. The stock has shown a surge of over 17% on a year-to-date basis. While it has experienced a remarkable rally of over 36% in the past year.
In the meantime, brokerage firm Credit Suisse has maintained an outperform rating on InterGlobe Aviation. Further, it has set a target price of Rs 2700.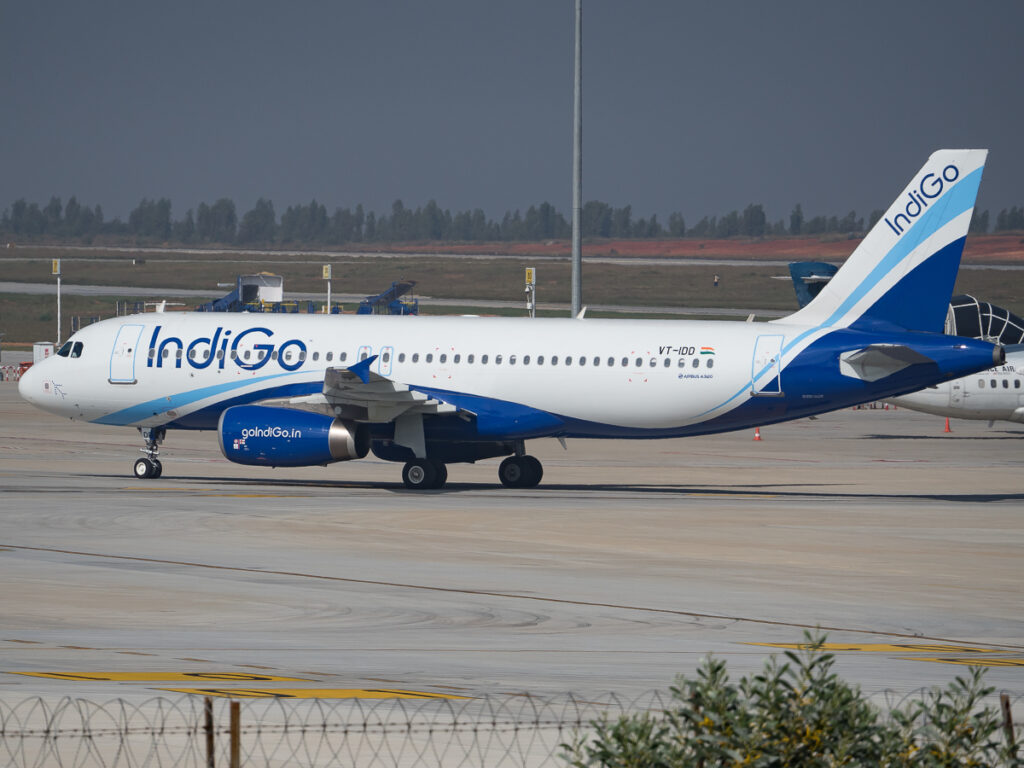 IndiGo Goals
India's largest carrier IndiGo Airlines (6E) CEO, Pieter Elbers, announced that the airline is targeting to transport 100 million passengers in the fiscal year ending March 2024. This ambitious goal comes as IndiGo plans to expand its domestic and international routes.
IndiGo CEO Elbers, during a media briefing at the IATA World Air Transport Summit, revealed that IndiGo (6E) anticipates its fleet to consist of approximately 350 aircraft by the conclusion of FY24.
In the previous fiscal year (FY23), the budget carrier successfully flew 86 million passengers. Presently, the airline possesses over 300 aircraft in its fleet.
IndiGo, one of India's leading airlines, has attained a significant domestic market share of 57.5% as of April 2023. The company's dedication to its employees has been acknowledged. Its consecutive recognition as the Aon Hewitt Best Employer in India for both 2016 and 2017.
With a fleet comprising 300 aircraft, including 164 cutting-edge A320neos, 20 A320ceos, 39 ATRs, and 83 A321neo, IndiGo showcases an impressive aviation capability.
Additionally, the airline has consistently received accolades as India's Best Low-Cost Airline. Earning the esteemed title for ten consecutive years (2010-2019) at the SKYTRAX World Airline Awards.
Stay tuned with us. Further, follow us on social media for the latest updates.
Also Read: US Airlines, Including American, United, Delta, and Southwest, want you to Dress Properly – Aviation A2Z
Join us on Telegram Group for the Latest Aviation Updates. Subsequently, follow us on Google News.