MUMBAI- Tata-owned Indian FSC Air India (AI) fleet will reach nearly 200 aircraft by the end of March 2024, with the induction of approximately 70 new aircraft.
Air India, which was once a state-owned airline experiencing limited growth in its fleet and workforce, has now returned to the hands of its founder, the Tata Group. Under the new ownership, Air India has embarked on an accelerated trajectory of expansion and development.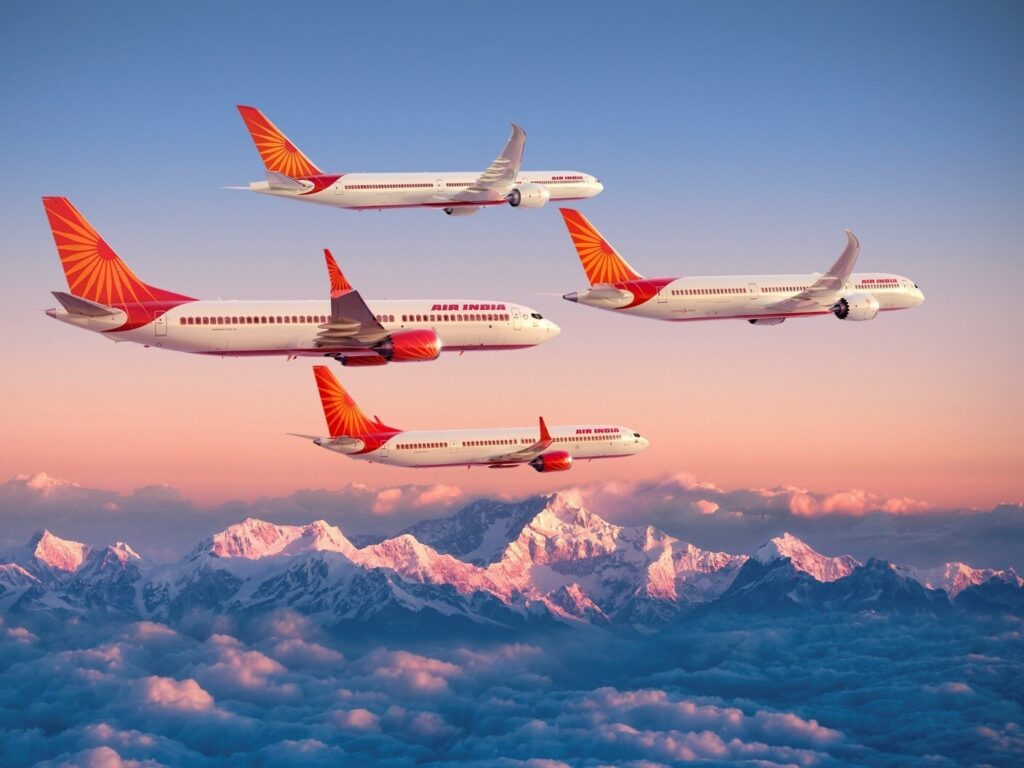 Air India Aircraft Fleet Update
Air India has set ambitious plans for expansion, aiming to introduce 19 wide-body and 50 narrow-body aircraft into its fleet by the following March.
The airline is actively recruiting 550 cabin crew members and 50 pilots each month to support this growth. The induction of new aircraft will address a major concern among customers regarding the deteriorated condition of the older fleet's cabins.
Furthermore, this fleet expansion will enable Air India to enhance its international network, with a particular focus on North America and Europe.
The airline has already placed an order for 470 aircraft, including 70 wide-body planes, signalling its commitment to future growth and development.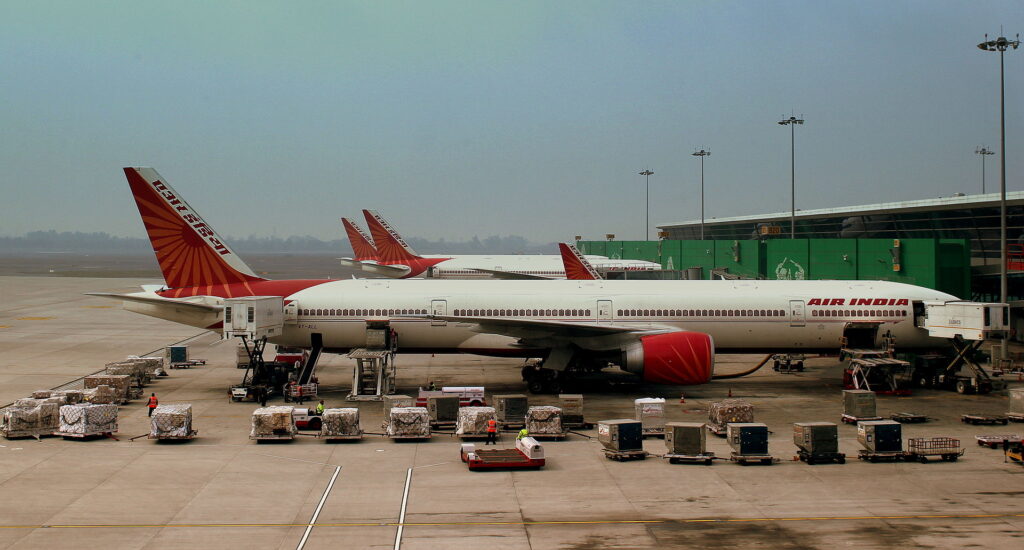 New Wide Bodies
According to Air India's Managing Director and CEO, Campbell Wilson, the airline plans to induct 19 new wide-body aircraft by the end of March.
Following this, starting in mid-2024, Air India will proceed with a comprehensive refurbishment of its existing 40 wide-body aircraft. This includes 27 Boeing 787s and 13 B777s.
The refurbishment project, estimated at $400 million, will involve replacing the interiors of these planes entirely. Everything from the seats to the inflight entertainment systems and onboard Wi-Fi will be upgraded. Subsequently resulting in a completely rejuvenated cabin experience.
Wilson mentioned that by mid-2025, all of Air India's twin-aisle aircraft will showcase a brand-new cabin product. Further offering passengers an enhanced and modern travel experience.
In the current financial year, Air India will introduce new wide-body aircraft. Beginning with the Airbus A350s, all of which will be equipped with onboard WiFi.
Out of the 19 twin-aisle planes being inducted, 17 will be utilized to expand the fleet. Additionally, Air India has initiated discussions to acquire two additional B777s. Further, with the intention of retiring two existing wide-body aircraft.
Narrow-body aircraft fleet

The process of modernizing Air India's narrow-body fleet will be expedited, with a significant portion of the airline's full-service single-aisle aircraft undergoing a facelift by September of the following year.
As part of this initiative, 50 single-aisle planes will be inducted during this fiscal year.
By September 2024, approximately 75-80% of the full-service single-aisle fleet will feature brand-new interiors. The low-cost subsidiary, AI Express, will refurbish and utilise the remaining 20-25%.
Consequently, within two years, all Air India full-service arm aircraft will boast completely new cabin interiors.
Strong Hiring by Air India for Rapid Fleet Expansion
In the past, Air India experienced a shortage of crew members, leading to suspending six weekly non-stop flights to the United States in March. Some of the Airbus A320neo aircraft were also grounded for the same reason.
However, with the recruitment of around 600 crew members per month and the addition of nearly 200 Go First pilots, the crew shortage issue appears to have been resolved. As a result, three of the previously suspended US flights will be reinstated this month, followed by the remaining three next month.
Wilson highlighted that the hiring rate for pilots and cabin crew has significantly increased, now surpassing the numbers that Air India used to hire in an entire year.
With an increased number of A320 pilots at their disposal, Air India has approached Airbus to expedite the delivery of additional planes.
Go First Failure
The motivation behind this request stems from Go First (G8), which had temporarily suspended flights since May 3. Go First still had over 80 Airbus A320neo family aircraft on order that were yet to be delivered. But due to its financial condition, it will not receive any planes for several months.
Sources indicate that Go First is scheduled to receive 8-10 A320neos in recent months. Those delivery slots are currently available with Airbus. Both IndiGo (6E) and Air India have expressed interest in acquiring these aircraft alongside foreign carriers.
"We have communicated with Airbus, expressing our desire for faster deliveries. They are currently considering the request. We would like to receive these planes with CFM engines, as Go First previously utilized Pratt & Whitney engines. Airbus has the capability to deliver this specific combination within the required lead time," stated the Air India representative.
Stay tuned with us. Further, follow us on social media for the latest updates.
Also Read: US Airlines, Including American, United, Delta, and Southwest, want you to Dress Properly – Aviation A2Z
Join us on Telegram Group for the Latest Aviation Updates. Subsequently, follow us on Google News.