CONNECTICUT- United States-based Pratt & Whitney, a business under Raytheon Technologies, announced today that LATAM Airlines Group (LATAM) has chosen GTF engines for powering additional Airbus A320s.
This decision comes after their initial order in 2013, where they selected GTF engines for over 40 aircraft. Combined with their remaining options, this new deal will encompass up to 146 aircraft.
Furthermore, Pratt & Whitney will be responsible for providing the airline with engine maintenance through a comprehensive long-term service agreement called EngineWise® Comprehensive.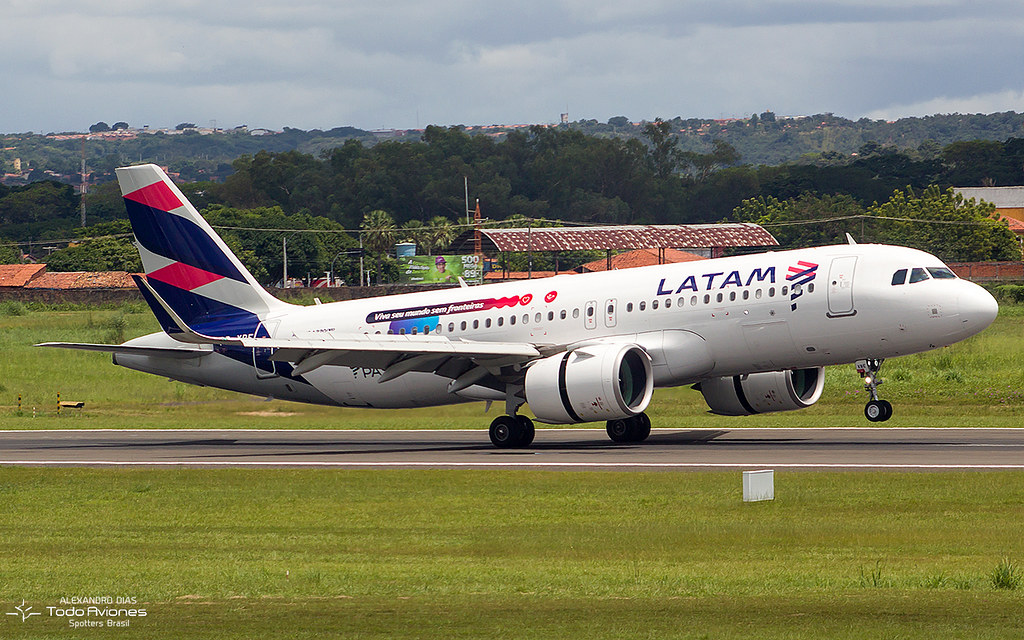 LATAM Selects Pratt and Whitney GTF for A320s
LATAM, the foremost airline group in Latin America, is based in Santiago, Chile. They have a strong presence in Brazil, Chile, Colombia, Ecuador, and Peru. As well as international operations spanning Latin America, Europe, Oceania, the United States, and the Caribbean.
As a pioneer in the region, LATAM was the first airline in the Americas to operate Airbus A320neo aircraft.
Their fleet consists of over 80 Airbus A320ceo aircraft powered by V2500 engines. Subsequently, 16 Airbus A320neo family aircraft powered by GTF engines.
Roberto Alvo, CEO of LATAM Airlines Group, said, "They are dedicated to connecting South America to the world. Doing so in an environmentally conscious manner to reduce their carbon footprint."
He expressed pride in strengthening their partnership with Pratt & Whitney to power their A320neo family aircraft. Further enabling them to achieve their goals. Alvo further mentioned their anticipation of growing their fleet to over 100 aircraft in the coming years.
Rick Deurloo, the President of Commercial Engines at Pratt & Whitney, expressed the longstanding partnership between Pratt & Whitney and LATAM, which traces its roots back over seventy years to the time of the Twin Wasp engine on Douglas DC-3 aircraft.
Deurloo highlighted the exceptional economic and sustainability advantages that GTF engines have already brought to LATAM. He also expressed enthusiasm for the future, stating that Pratt & Whitney looks forward to delivering even greater value to LATAM in the years ahead.
Pratt and Whitney GTF
The Pratt & Whitney GTF™ engine, in collaboration with Collins Aerospace nacelle and accessories, provides the highest level of fuel efficiency and minimizes greenhouse gas emissions for the Airbus A320neo family of aircraft.
GTF-powered planes offer a remarkable reduction in fuel consumption and CO2 emissions by 16% to 20% while also decreasing NOx emissions by up to 50% and reducing the noise footprint by up to 75%.*
These engines are certified for operations with 50% sustainable aviation fuel (SAF) and have successfully undergone testing with 100% SAF. As a result, GTF engines are well-positioned to facilitate further reductions in carbon footprint, thereby supporting the aviation industry's aim of achieving net zero emissions by the 2050s.
They serve as the foundation for future advancements in propulsion technologies that prioritize efficiency and sustainability, such as the Pratt & Whitney GTF Advantage engine and beyond.
*Comparative reductions in relation to previous-generation aircraft, based on the 75 dB noise contour and ICAO CAEP/6 emissions regulations.
Stay tuned with us. Further, follow us on social media for the latest updates.
Also Read: US Airlines, Including American, United, Delta, and Southwest, want you to Dress Properly – Aviation A2Z
Join us on Telegram Group for the Latest Aviation Updates. Subsequently, follow us on Google News.