UKRAINE – SkyUp Airlines, a Ukrainian budget carrier, has been granted permission by the US Department of Transportation (DOT) to operate charter flights of its Boeing 737 fleet to the United States.
Utilizing its single-aisle Boeing 737 aircraft fleet, SkyUp Airlines swiftly obtained a foreign air carrier permit through a streamlined process.
While relatively unknown internationally, SkyUp Airlines gained global attention in 2021 when its flight attendants were outfitted in eye-catching bright orange trouser suits and comfortable white sneakers.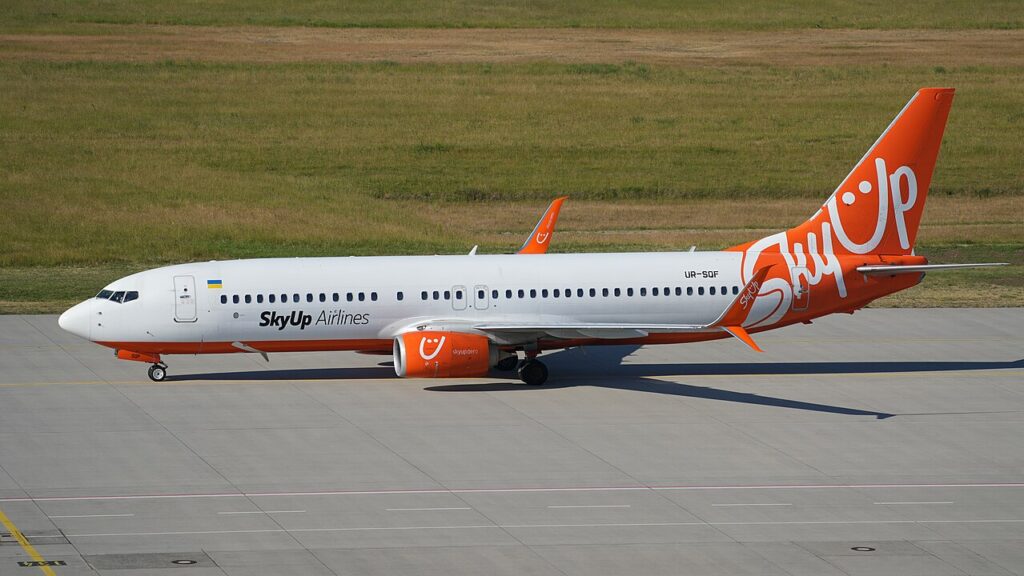 SkyUp Airlines Eyes US with Boeing 737
SkyUp Airlines: From Regional Short-Haul to Charter Services Amid Crisis.
Established in 2018 as a budget airline, SkyUp initially focused on regional short-haul flights within Europe and Ukraine. However, everything changed when Russia invaded Ukraine in February 2022.
With civilian air traffic suspended due to the closure of Ukrainian airspace, SkyUp had to adapt its business strategy swiftly. The airline shifted gears to provide charter services on behalf of other European and international carriers.
Fortunately, foreseeing the escalating situation, SkyUp had already taken the precaution of parking its aircraft outside of Ukraine. This strategic move enabled the airline to quickly resume operations once Ukrainian airspace was closed, ensuring its continued service amidst the crisis.
Amidst the ongoing conflict, SkyUp swiftly obtained multiple 'wet lease' agreements, ensuring its survival by providing aircraft, crew, insurance, and maintenance services to other airlines.
Despite the turmoil in their home country, these strategic partnerships have enabled SkyUp to maintain operations and navigate through challenging times.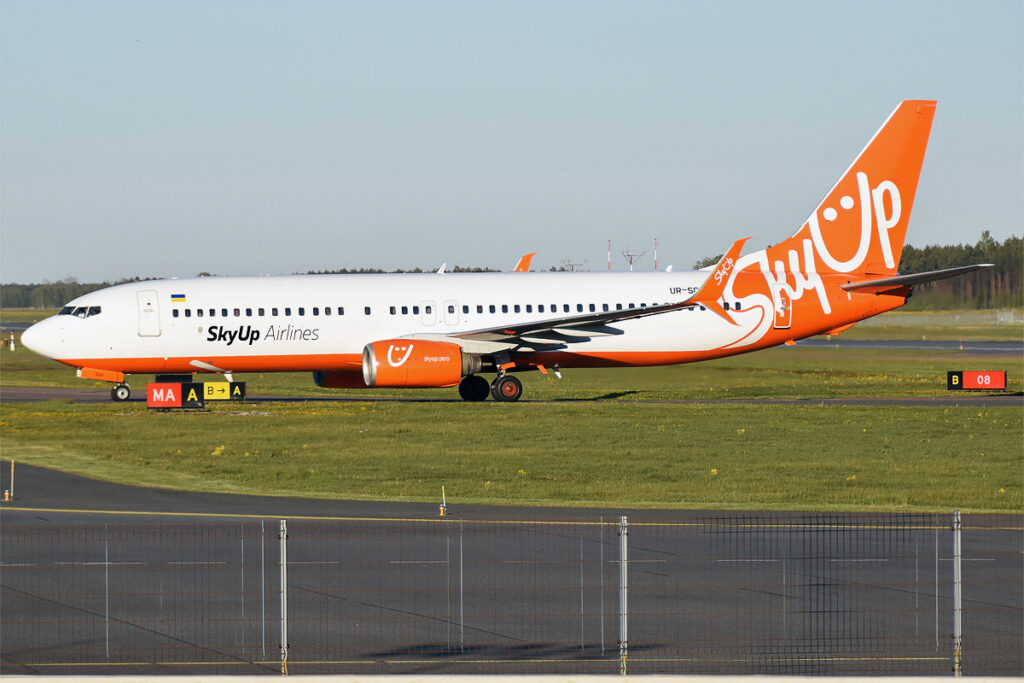 Challenging Journey
SkyUp Airlines, Navigating Rough Waters: Setbacks in the 'Interim' Business Strategy
Earlier this year, SkyUp Airlines encountered another tragic incident while operating 'wet-lease' services for Sun Air. The airline had received a charter from Sun Air to operate flights to Sudan from Cairo, Jeddah, and Riyadh.
During an attack on Khartoum Maṭār Al-Khurṭūm Al-Duwaliyy International Airport by Sudanese rebels on April 15, two of SkyUp's Boeing 737s were parked on the ground. Heavy gunfire destroyed several aircraft, including the two SkyUp 737s.
In the midst of escalating conflict in Khartoum, 36 SkyUp employees were stranded in Sudan for several days before being evacuated across the Egyptian border. Following the tragedy, the airline suspended its contract with Sun Air.
Nevertheless, SkyUp remains actively seeking contracts with tour operators and special charter flights.
US Approval
SkyUp Airlines, In April, submitted its application for a foreign air carrier permit. On Friday, Benjamin Taylor, the director of the Office of international aviation at the DOT, determined that granting the air carrier permit to the budget carrier based in Kyiv was in the public interest.
The issued permit allows SkyUp to conduct charter operations for both cargo and passenger flights. However, the airline has not disclosed any specific customers at this time.
In April, SkyUp Airlines submitted an application for a U.S. foreign air carrier permit, stating that the permit would provide additional opportunities to strengthen its current business plan and contribute to the resilience of Ukraine's civil aviation sector.
Stay tuned with us. Further, follow us on social media for the latest updates.
Also Read: US Airlines, Including American, United, Delta, and Southwest, want you to Dress Properly – Aviation A2Z
Join us on Telegram Group for the Latest Aviation Updates. Subsequently, follow us on Google News.