According to the head of Russia's government transport watchdog, Russian airlineS have conducted approximately 2,000 flights over the past 15 months using Expired safety equipment.
Viktor Basargin, the head of Rostransnadzor, highlighted during a recent parliamentary committee meeting that certain Russian airlines were unable to replace expired safety equipment due to the Western sanctions imposed on Russia.
Russian Airlines Operating with Expired Equipment
According to the Kommersant newspaper, Victor Basargin stated that several hundred unscheduled inspections of airlines revealed that companies using Western equipment faced challenges due to a shortage of components and supply issues with consumables.
He highlighted that the smaller Russian airlines were primarily affected. While larger carriers like Aeroflot (SU) maintained their safety measures.
In response, Aeroflot emphasized that all spare parts undergo rigorous quality control. Also, compliance checks and possess the necessary certifications to ensure safety standards.
Following a Russian opposition website publication, allegations surfaced regarding Aeroflot instructing its cabin crews not to report faulty or missing safety equipment.
The investigation conducted by Proekt cited interviews with employees and an email purportedly sent to company staff in March 2022. Advising them to report malfunctions verbally instead of documenting them in logbooks.
A senior flight attendant mentioned that certain items were deemed irreplaceable. While a ground crew member stated that safety documentation for some airliners had expired.
These claims arose in the context of comments made by Victor Basargin, head of Rostransnadzor, regarding Russian airlines' use of expired safety equipment.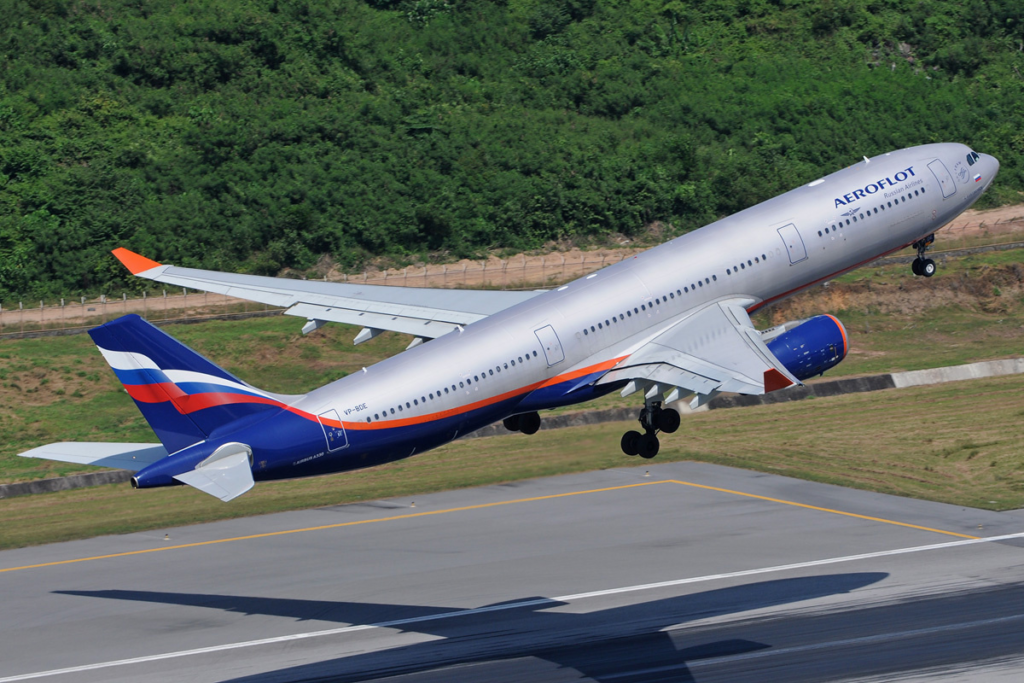 Airlines Ban
In response to a shortage of aircraft maintenance components, the Kremlin made the decision earlier this year to legalize a practice known as "cannibalization." This allows engineers to extract usable parts from one aircraft to keep others operational.
Due to travel and economic sanctions imposed on Russia following its full-scale invasion. Aeroflot has faced bans from European and North American airspace. As a result, the airline's routes have been limited to destinations such as Turkey, Central Asia, and China. Further, to popular holiday spots like Egypt and Thailand.
While Aeroflot continues to play a significant role in domestic flights within Russia. Its services have been scaled back due to the closure of several airports near the Ukraine border.
Stay tuned with us. Further, follow us on social media for the latest updates.
Also, read Air India Takes the Delivery of Another Boeing 777 | Exclusive – Aviation A2Z
Join us on Telegram Group for Latest Aviation Updates. Subsequently, follow us on Google News.