Pradhaan Air Express, a non-scheduled cargo operator, plans to increase its freighter fleet to eight aircraft by 2028. The expansion includes the addition of four wide-body planes, aiming to capitalize on the significant potential of this market segment.
Currently, there are no Indian air cargo carriers that operate wide-body aircraft in their fleet. Pradhaan Air Express, a cargo airline based in Delhi, has had only one narrow-body converted freighter in its fleet since it started operations last year.
Pradhaan Air Express Fleet Expansion Plans
India's cargo carrier Pradhaan Air's Chief Business Officer, Vipul Bhalla, stated in an interview with CNBC-TV18 at the Air Cargo Forum's (ACFI) 2023 conclave that the airline plans to operate a fleet consisting of four narrow-body and four wide-body planes in the future.
According to Vipul Bhalla, Chief Business Officer of Pradhaan Air, the airline plans to acquire another narrow-body plane in the next few months and two additional A321s by 2024.
Bhalla also stated that the airline's first wide-body A330 aircraft is expected to arrive in 2025. Further, they will be leased as new orders have longer delivery times due to supply chain issues.
Pradhaan Air aims to eventually operate four narrow-body and four wide-body aircraft. India has only five dedicated air cargo operators, including Blue Dart, with six planes. Further, SpiceXpress with three jets, and IndiGo Cargo and Quickjet with two aircraft each.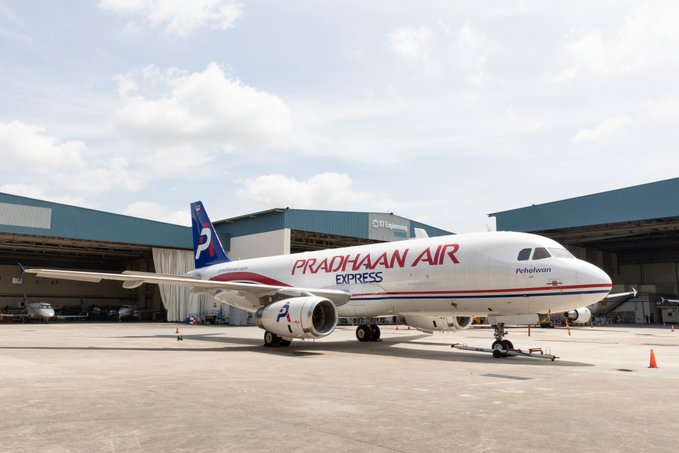 Bottom Line
According to Bhalla, Pradhan Air is not relying solely on increased demand to create capacity. As they do not want to be caught off guard without planes.
India's international air cargo market is primarily dominated by foreign freighter airlines. Air India and Vistara are the only Indian airlines capable of transporting cargo in the aircraft belly to Europe and US destinations.
As a result, Pradhan Air aims to acquire a wide-body fleet in order to compete in the expanding international air cargo market.
Stay tuned with us. Further, follow us on social media for the latest updates.
Also Read: US Airlines, Including American, United, Delta, and Southwest, want you to Dress Properly – Aviation A2Z
Join us on Telegram Group for the Latest Aviation Updates. Subsequently, follow us on Google News.