Pradhaan Air Airbus A320 which is World's First Passenger to Freighter (P2F) Lands at Delhi Airport.
The Upcoming Freight service airline will use the world's First A320 P2F with Registration VT-PNS.
PEHALWAN of Pradhaan Air Lands
World's First Passenger to Freighter (P2F) converted A320 belonging to India's newest Cargo Airline Pradhaan Air Express lands at Delhi today evening.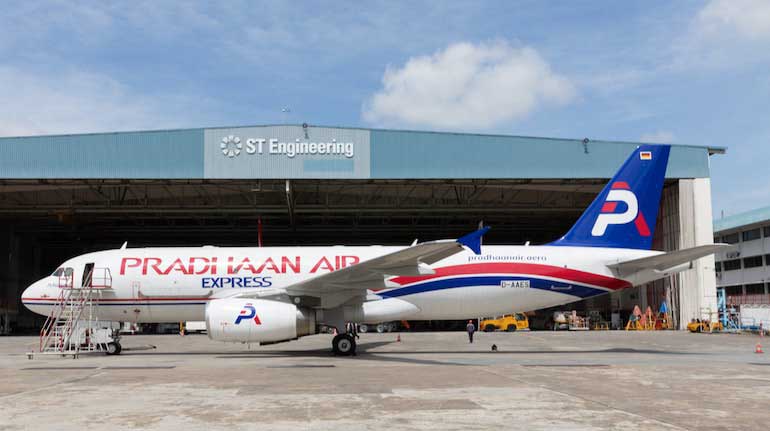 The Airline has named its First A320 P2F "PEHELWAN" and announced this on Twitter.
While Commenting About Airbus A320 landing at Delhi airport they said,
New Delhi Airport has witnessed the landing of the Pradhaan Air Express world's first A320 converted freighter "PEHALWAN". Follow this page as we unfold the story that will take the Indian Air Freight Industry to new heights.
The airline shared a pic with Bold worlds saying, "THE PEHALWAN HAS LANDED."
A user On Twitter shared a Flight radar 24 tracking of A320,
About Indian Cargo Airline
A new cargo airline announced on Wednesday that it had gotten the No-Objection Certificate (NOC) from the civil aviation ministry and that it planned to start operating commercially later this year.
They call themselves Pradhaan and they have made serious investments in bringing the world's first A320 converted freighter to India for its debut.
They have a team with purpose, are eager to serve, and are willing to go all the way to meet customers' expectations.
The airline's Homepage is quite attractive and has the tagline, "Bringing a fresh experience to Air Cargo."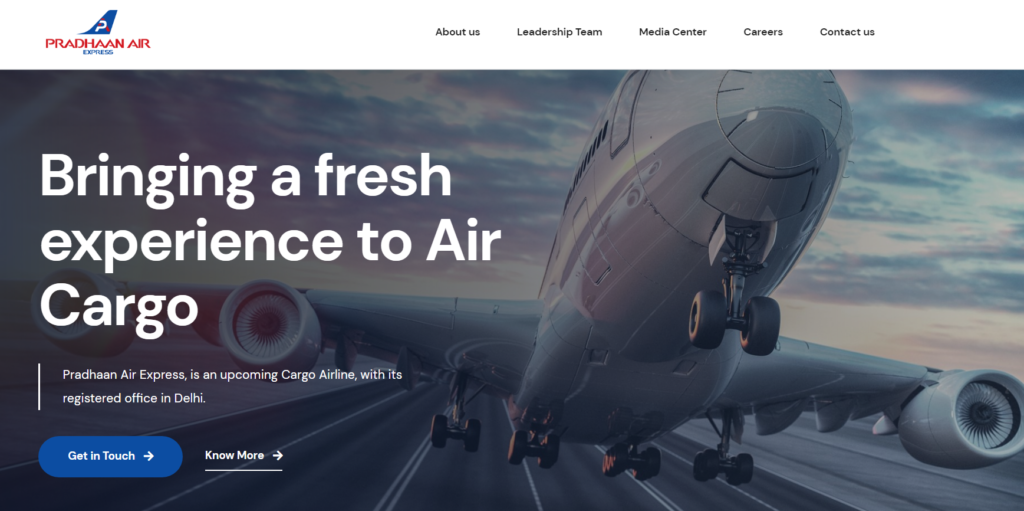 The airline has a Base at Delhi airport and is also Headquartered in Delhi, India.
The A320-P2F opted by airlines provides a payload capability of up to 21t with the best in class weight to volume ratio.
We will keep you posted about all the Airlines-related updates, make sure you click on the notification bell.
Stay connected with Aviation a2z!
Check Out :Exclusive: Akasa Air Reveals its Flight Crew Uniforms | First Airline to do so in India? – Aviation A2Z
Check out this post:- On track to receive the first 737 Max plane by mid-June, launch commercial operations by July
Join Our Telegram group for Latest Aviation Updates:-https://t.me/aviationa2z