AirWorks group has received a contract from Pradhaan Air Express to maintain Pehalwan, the world's first passenger to freight converted (P2F) Airbus A320 Aircraft.
Airworks is India's Largest privately owned integrated service provider to various Scheduled airlines in India.
Pradhaan air is an Upcoming Freight service airline that will use the world's First A320 P2F.
Airworks Gets Maintenance Contract From Pradhaan Air Express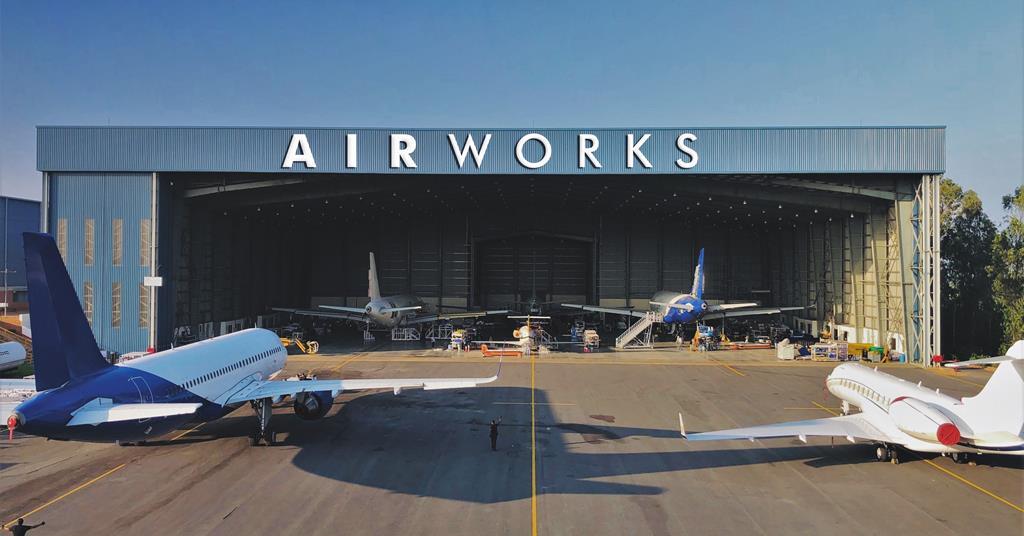 Today on 23rd July 2022, Airworks group announced that it will be maintaining Pehalwan, World's first A320 P2F aircraft.
Airworks shared the news on its social media platform stating,
Air Works Group welcomes the massive 21 tonne #Pehalwan [the wrestler] – to its growing family

Airworks welcomes Pehalwan
We are excited to have been entrusted with maintaining the flying health [airworthiness] of India's very first #flyingPehalwan – the world's first A320 P2F converted freighter, from Pradhaan Air Express – India's latest all-cargo airline.

With our pan-India support network, troubleshooting expertise at 21 airports (including DXB and DWC), and 24/7 AOG facility, Air Works will ensure that the Pehalwan maintains its optimum flight regime (…schedule), and wins every bout.

Our best wishes to Pradhaan Air, as it prepares to enter the ring and move goods and cargo across the globe.
For seamless & reliable support, write to the nation's most loved MRO at [email protected]

Airworks Linkedin Post
PEHALWAN Lands at Delhi
World's First Passenger to Freighter (P2F) converted A320 belonging to India's newest Cargo Airline Pradhaan Air Express lands at Delhi on 17th July 22.
The Upcoming Freight service airline will use the world's First A320 P2F with Registration VT-PNS. The Airline has named its First A320 P2F "PEHELWAN" and announced this on Twitter.
While Commenting About Airbus A320 landing at Delhi airport they said,
New Delhi Airport has witnessed the landing of the Pradhaan Air Express world's first A320 converted freighter "PEHALWAN". Follow this page as we unfold the story that will take the Indian Air Freight Industry to new heights.
The airline has a Base at Delhi airport and is also Headquartered in Delhi, India.
The A320-P2F opted by airlines provides a payload capability of up to 21t with the best in class weight to volume ratio.
We will keep you posted about all the Pradhaan Air Express-related updates, make sure you click on the notification bell.
Also Read, New: Akasa Air Welcomes the second Boeing 737 (VT-YAB) | Exclusive – Aviation A2Z
Check out; Pradhaan Air Exclusive: World's First Passenger to Freighter A320 "Pehalwan" Landed at Delhi Airport – Aviation A2Z
Stay connected with Aviation a2z!